After 32 years of operation, the Mountain Slidewinder at Dollywood is now closed and will not be operating anymore. Screamscape states:
On one sad note, Screamscape was also able to confirm that the park's Mountain Slidewinders attraction had been officially "retired" after 32 years of service. Nothing has been done to it yet, but the entrance to the ride area has now been closed with the addition of a new fence.
Now as you can see below this frees up a lot of land with varying terrain. Perhaps we could see a major new coaster coming soon.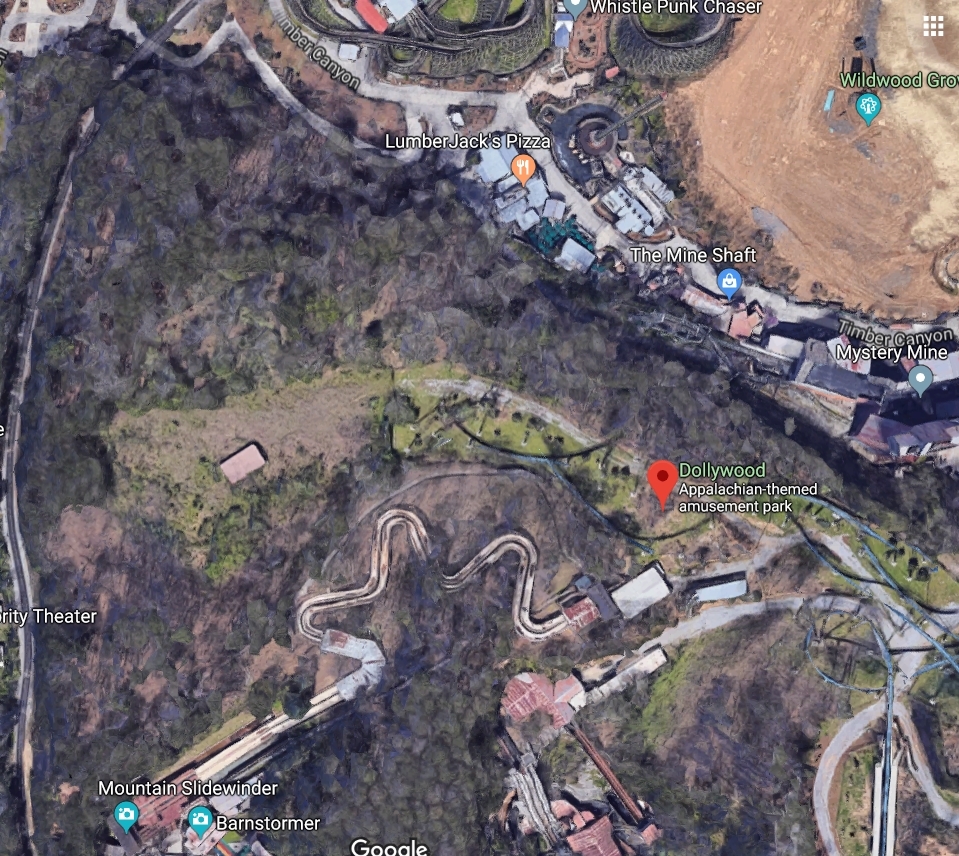 I'm a bit bummed about slidewinder closing it was a very fun ride, but seeing as how it never operated for the whole season and how much it frees up for future expansion, I can see why the decision was made. At least they still have their log flume as well!