So - Finally decided to start on this report!
This was a one week trip through the ECC, I added a second week in New York to visit SFGA and hopefully get the spiteful el toro cred.
DAY 1 - Flight out and Great Escape.
Arrived at Heathrow at 5am - and was among the first to check in, I'd booked in premium economy and prepaid for one of the solo seats. On check in I was told "You've been upgraded to business class!" The lounge and club world seats were a great way to start the holiday!
We landed at about noon, and about 2 hours later everyone (including a few on a different flight) had cleared customs and we were of to Great Escape. - Had about 2.5 hours there, which was enough time to get all the creds, and rerides (although I did have a bit of cred anxiety)!
First up was their boomerang: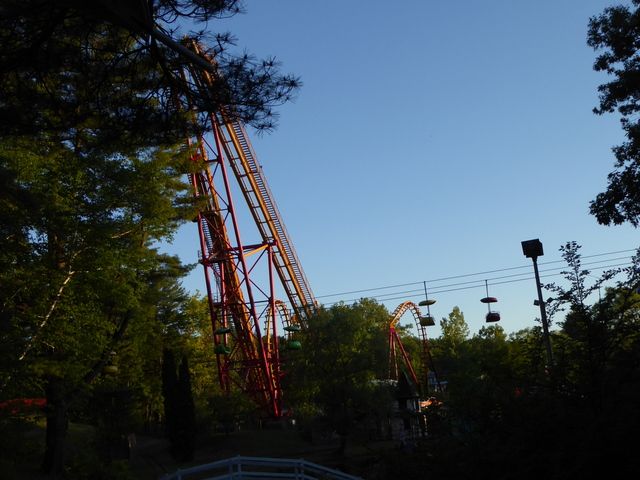 Slightly burdenous loading meant a cred anxiety level of about 6/10
I've never had too many problems with boomerangs - and this was no exception
I then fancied a snack, so queued for some pizza - the group in front were arguing about using a coupon - the 'xiety level was creeping up to 8/10. and the pizza was a bit naff
It was then time for canyon blaster - arrow mine train of meh!
followed by Steamin' turd/demon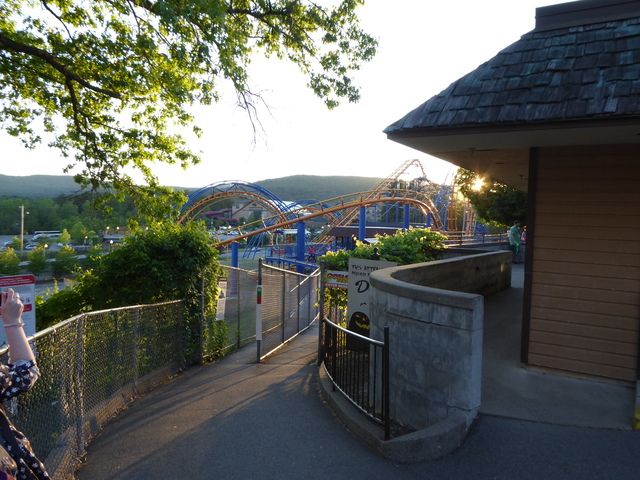 Which had a slightly loch-ness monsterish look
It was VILE! But at least the queues were short, so the cred anxiety had settled down to about 5/10!
So - three coasters remaining and about an hour left
I decided not to bother with the zamperla kiddy cred
http://rcdb.com/3079.htm
and the intamin bobsled had gone "intamin" (first, and I believe only spite of the trip)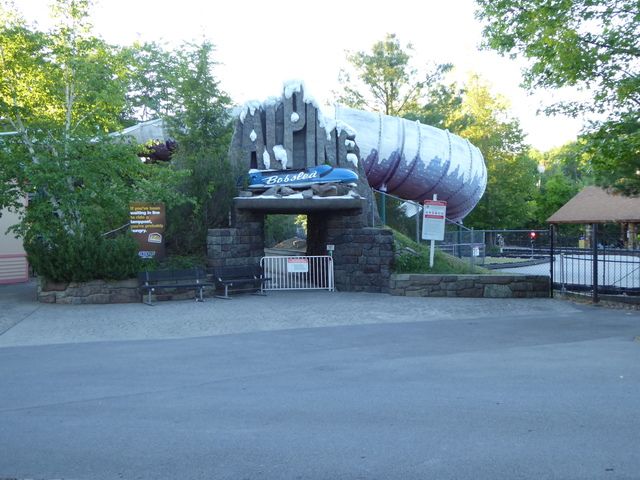 so that left Comet - a decent old school woodie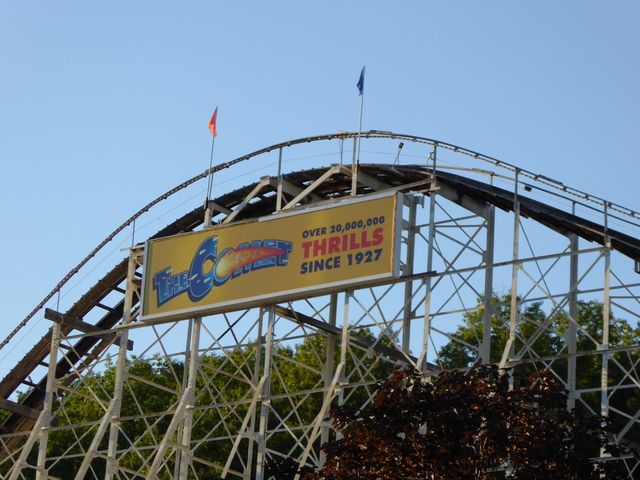 It was walk on - so I had time for a good half dozen rides before making my way to the coach, taking a couple more pics on the way