Re: CP10`s Intamin Challenge. (Voting Period)
1st place - reddude333 - Uncharted - Drake`s Fortune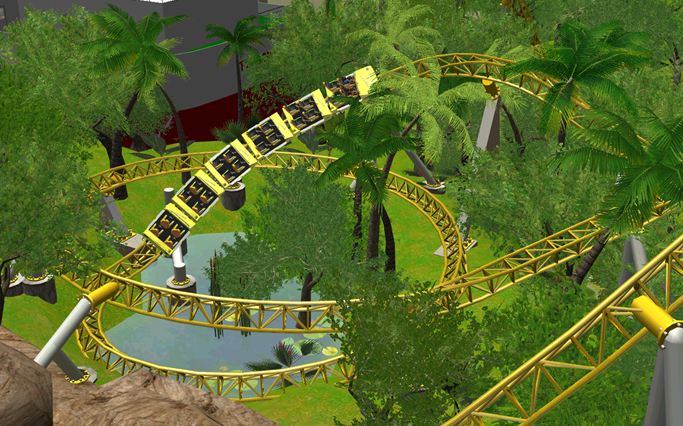 Well well well, look who stole the show again, well done Mr reddude.
Firstly, let me start off by saying that I have never played Uncharted before, but I don`t thing that mattered, I could understand the theme just by how well it was done, I feel like I could play that game and have a full understanding of whats going on just from seeing this ride.
The layout I thought was exceptional, the launch into top hat was really well done, very Intamin like, the twisty helix's in the forest are completely immersive, accompanied with the theming throughout the ride, made this a really enjoyable watch. The slow indoor section was very nicely done, and a nice break in between action sections, (agreed also by the online vote).
Theming is of the highest quality all throughout, its visible that lots of work has gone into it, the container ship, the station, the indoor section, everything is of the highest quality. Surrounding area is good also, I really liked the river rafts.
Again being nit picky I would say the second launch could have been slightly less forceful, perhaps more gradual, and there's a couple of points where the track looks too close to the path, with no barrier, but again, that`s minor details, everything is good with this ride, its one I`ll enjoy watching again in the future.
So I send you my congratulations, a worthy winner yet again. Your rides are always of the highest quality and I genuinly believe this is one of your best.
Well done.
CP10 57/60 ONLINE 35/40 OVERALL - 92%