From PhantaFriends.de
The Rookburgh display has received these letters; and the poster of this image says they are definitely screens in each side of the centre box - new trailer coming soon?
The tower crane was also active today pouring some concrete.
More track has been installed leaving only 1 piece left on the car park. So 1 track part to go until F.L.Y. is complete! (ignoring that one support that's not fully built yet)
EDIT: Bit difficult to clearly tell however its thought that this might be a car from one of F.L.Y.'s trains has been delivered and is being lowered into place!
ANOTHER EDIT: Nevermind: false its not a train. The mystery of whether they already are in the underground maintenance bays out of sight or not continues!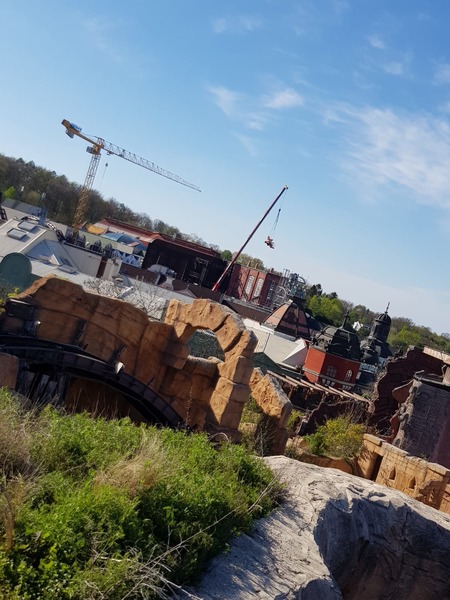 Last edited: