Administrator
Staff member
Administrator
Moderator
Social Media Team
Before the school term started properly a couple of weeks ago, I had a few days free, so obviously wanted to fill it with creds. Knowing that one of Fantawild's new parks had just opened in the previous couple of months, I decided on Zhengzhou, about a 2 ½ hour flight from Hong Kong.
I arrived at my hotel really late in the evening thanks to being stuck in a taxi for over 2 hours because of an overturned truck on the highway connecting the airport to the city. It should have taken about half an hour. Because of that, I just stayed in the hotel that night, getting up early to try and fit as much in as possible the next day.
Zhengzhou Zoo
Chinese zoos are a mixed bag. A lot of them are nowhere as bad as you might think, and this one was mostly ok. Anyway, they often have creds, so bollocks to any moral issues.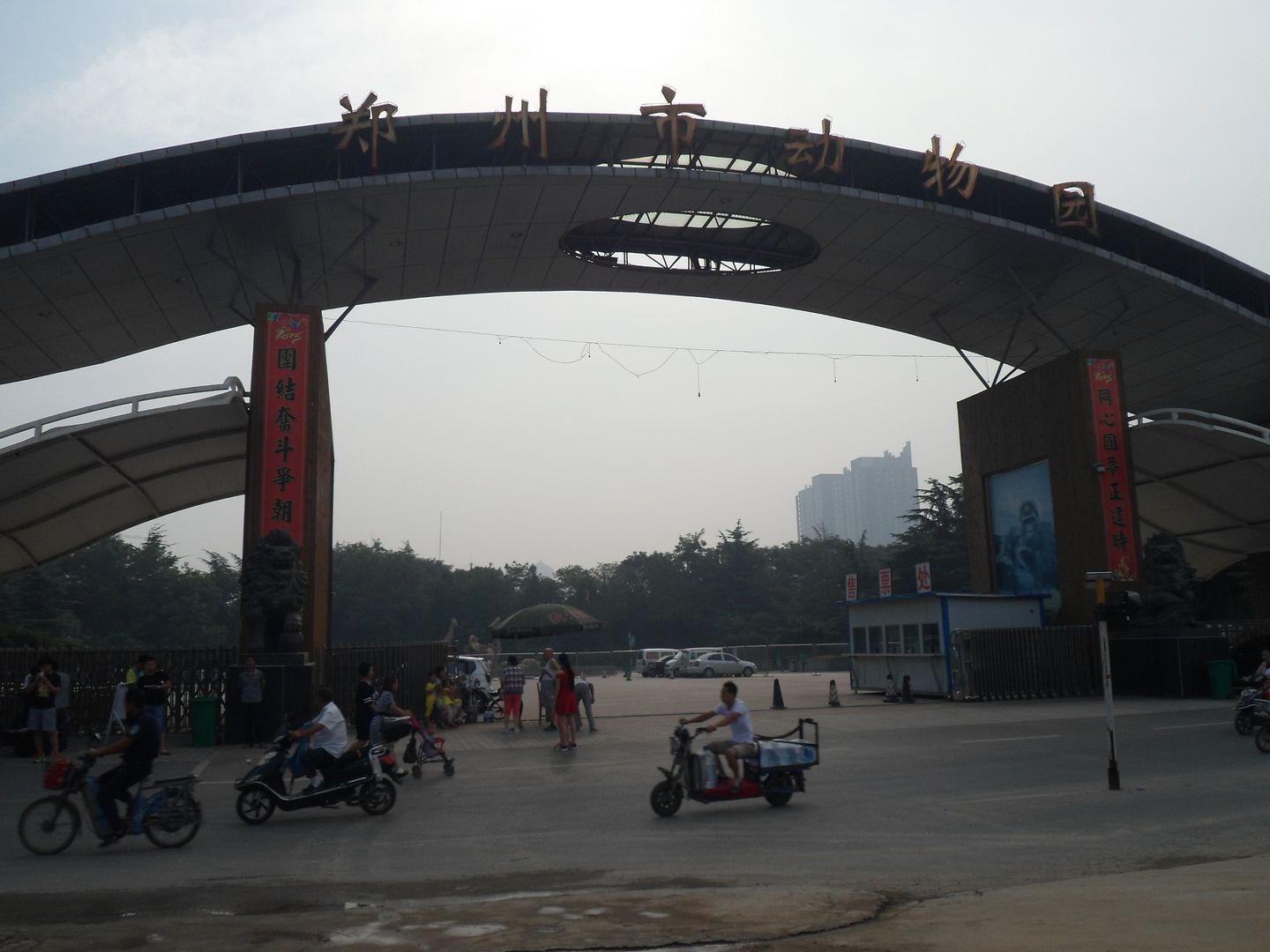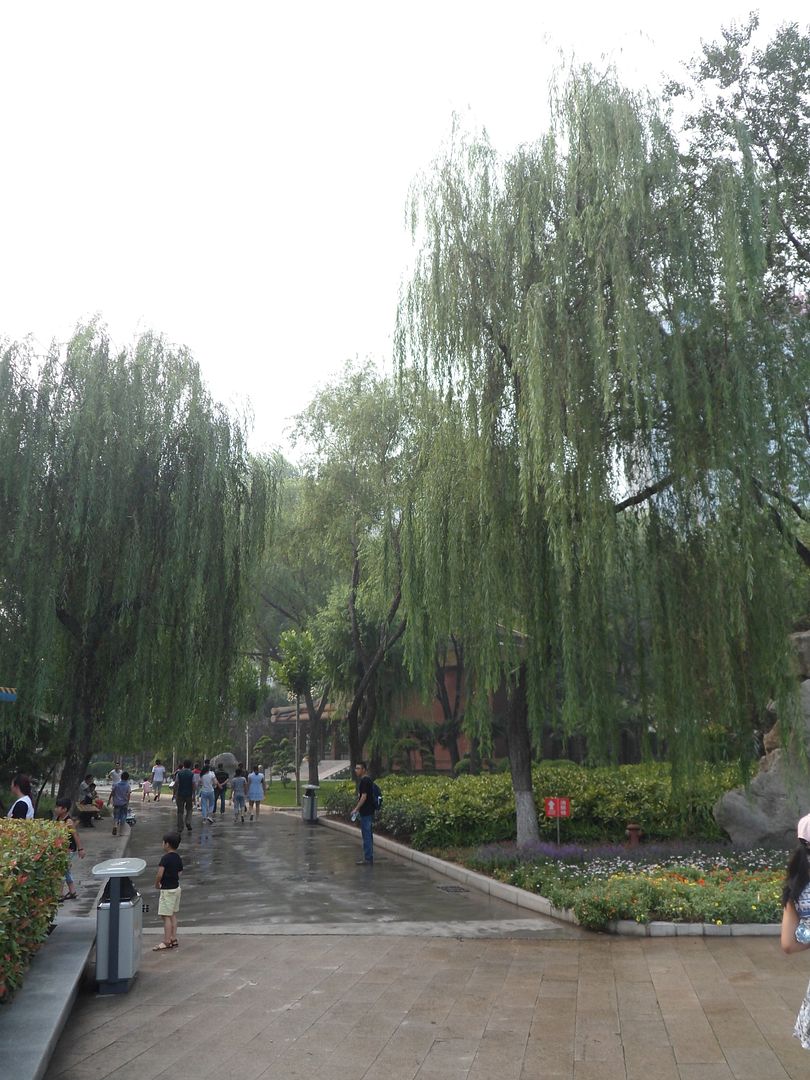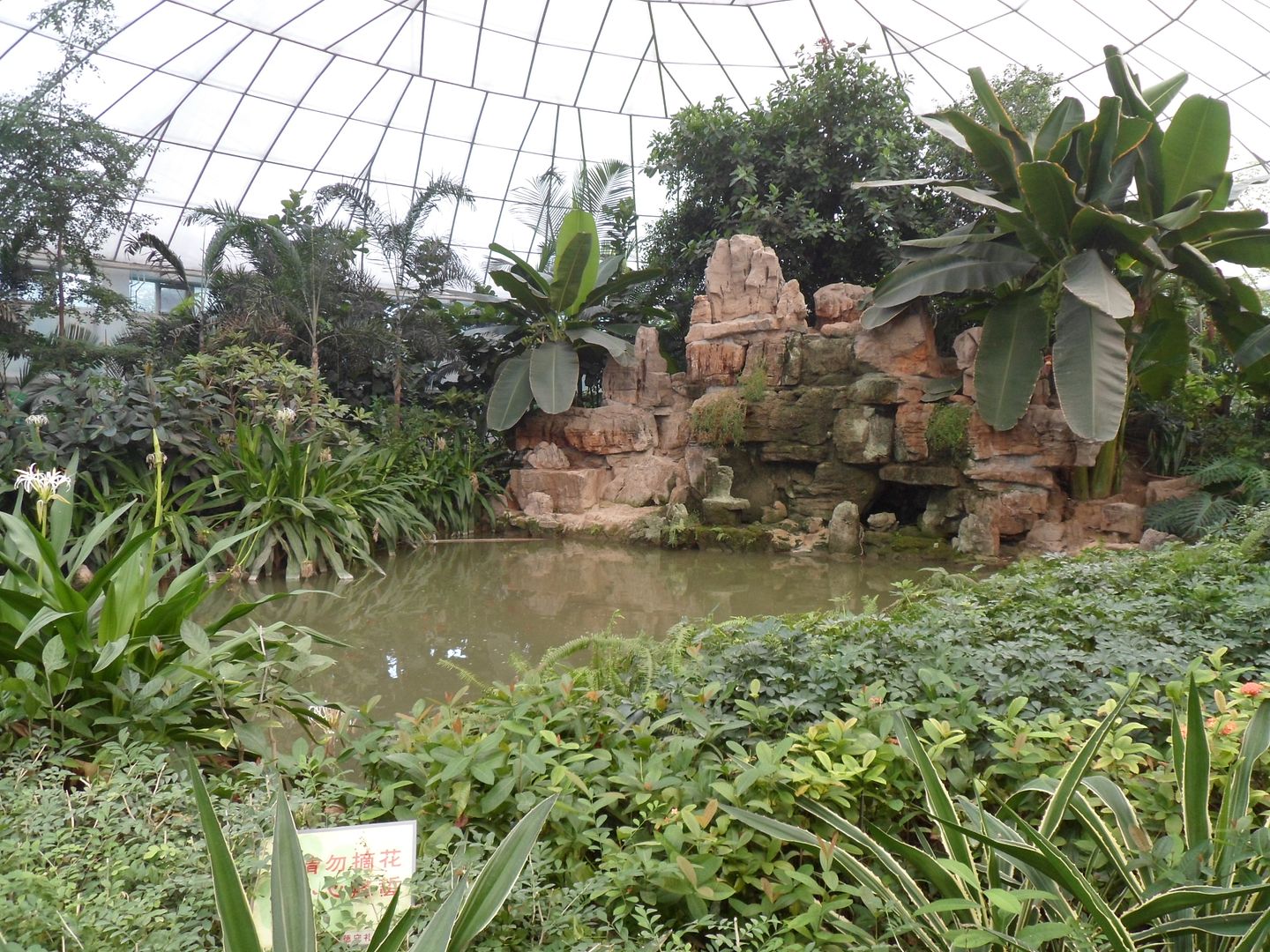 They had a large enclosure with about 10 red pandas, with a giant panda enclosure under construction.
Spraying chemicals around the kangaroo enclosure: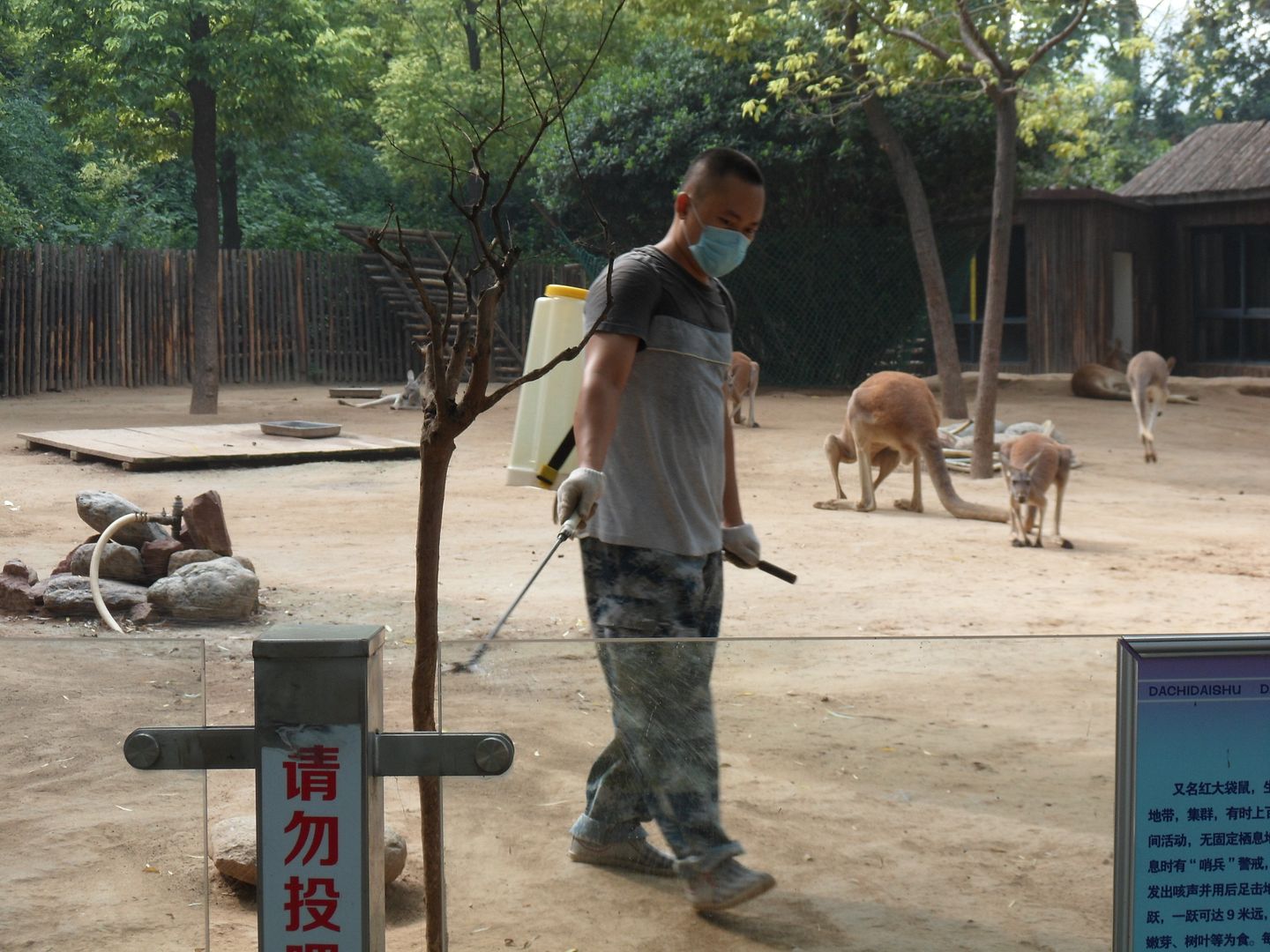 Plenty of room for the crocodiles:
The amusement park area had two coasters: a jungle mouse and a kiddy worm thing.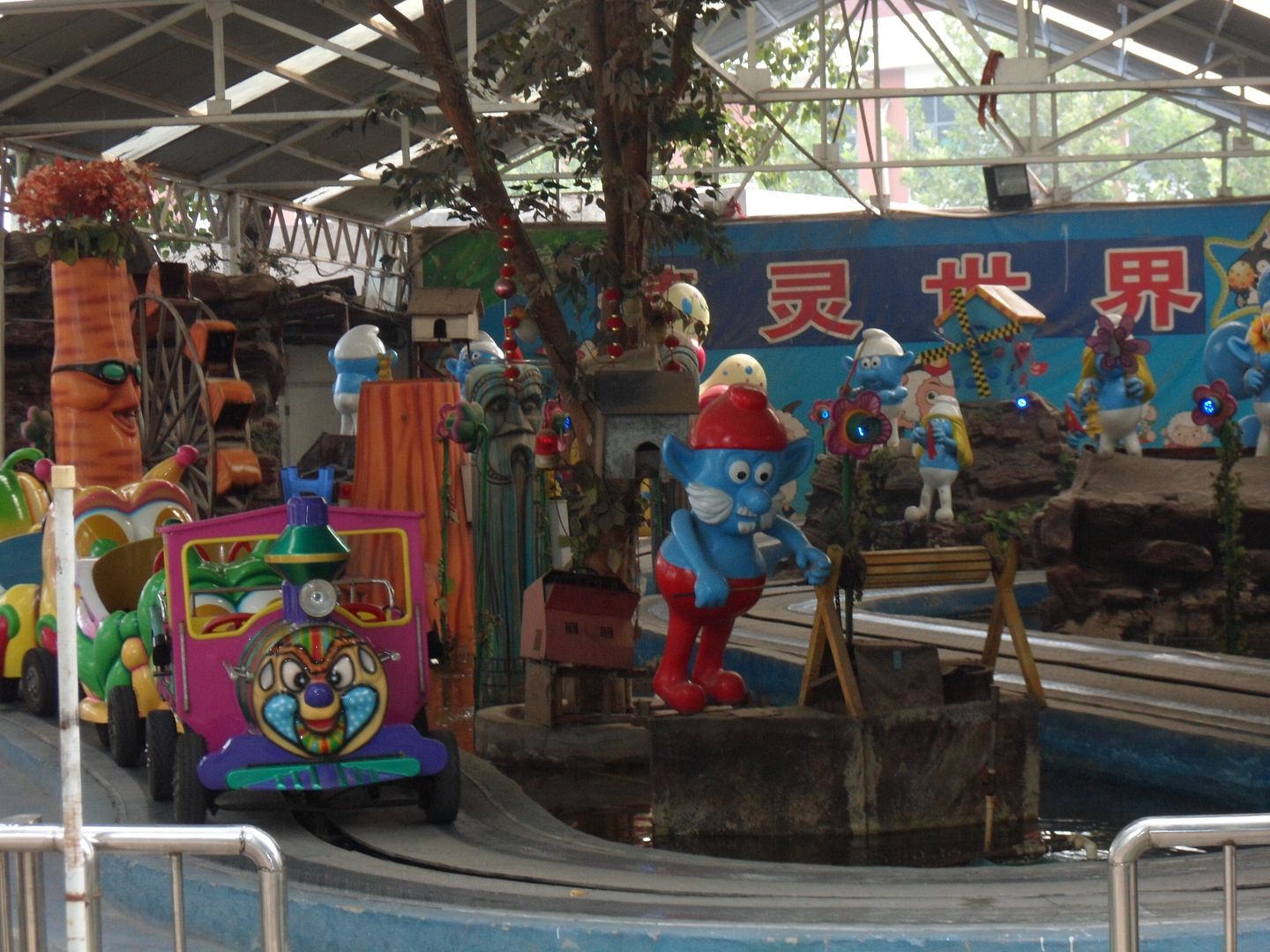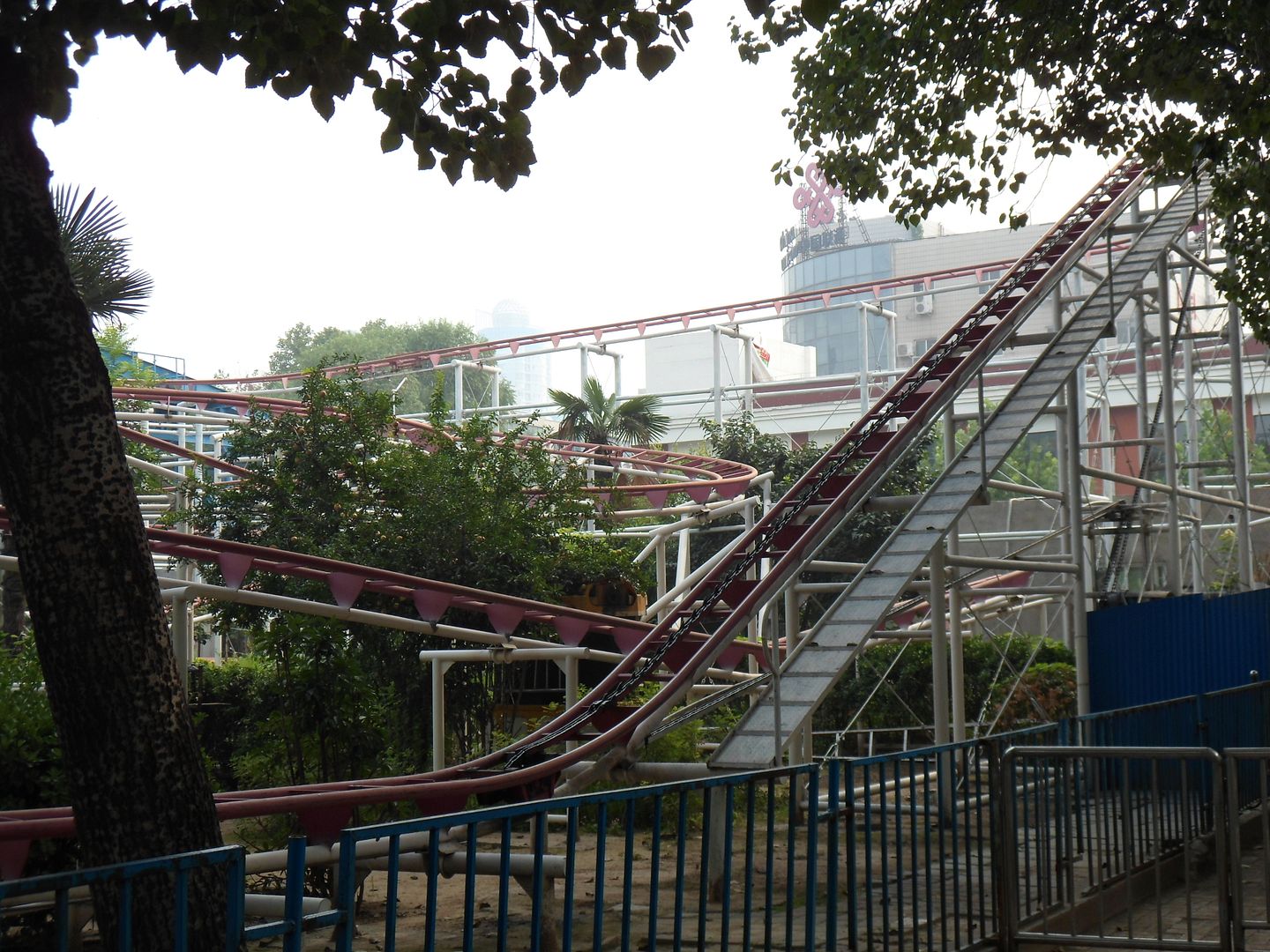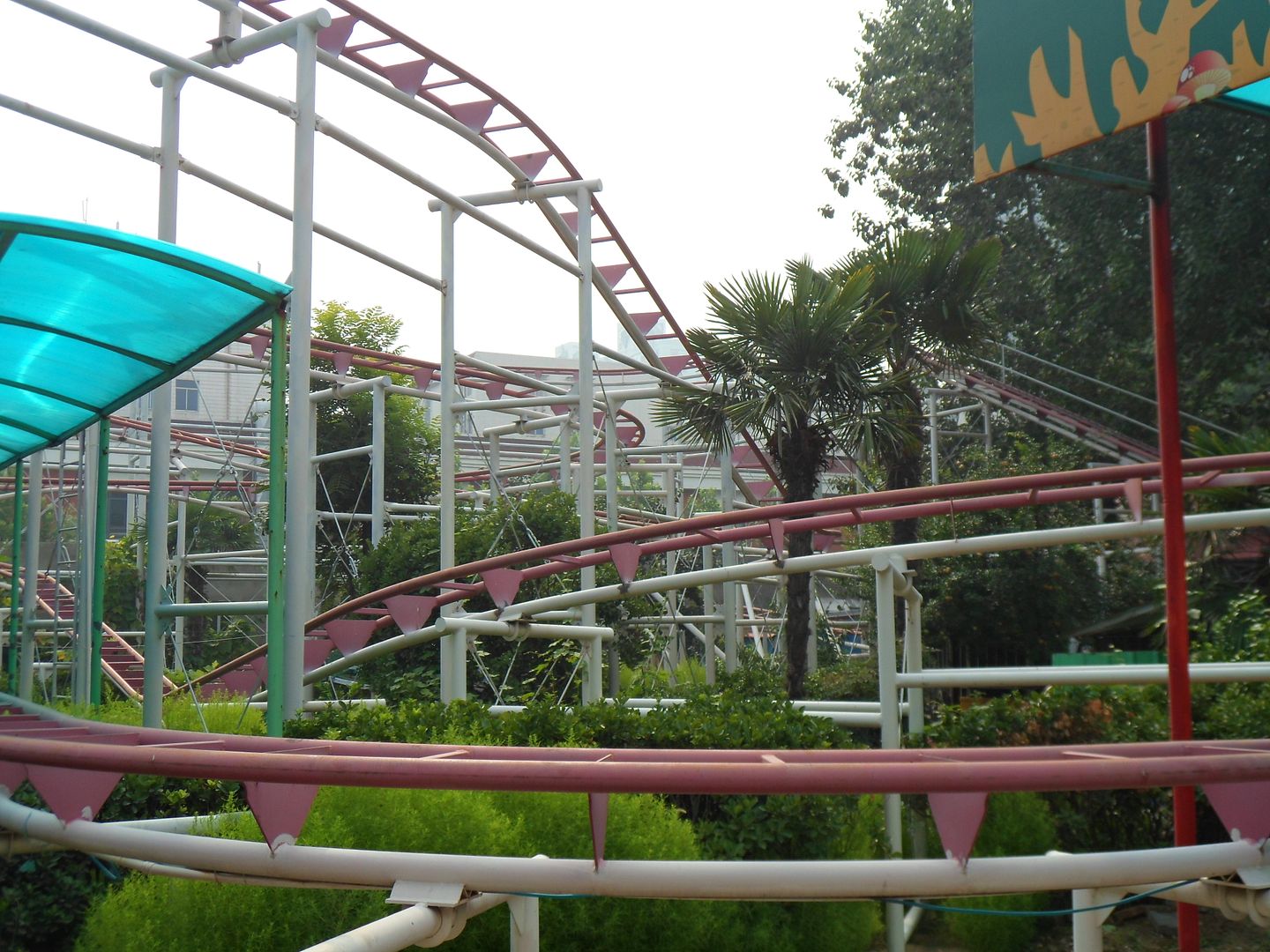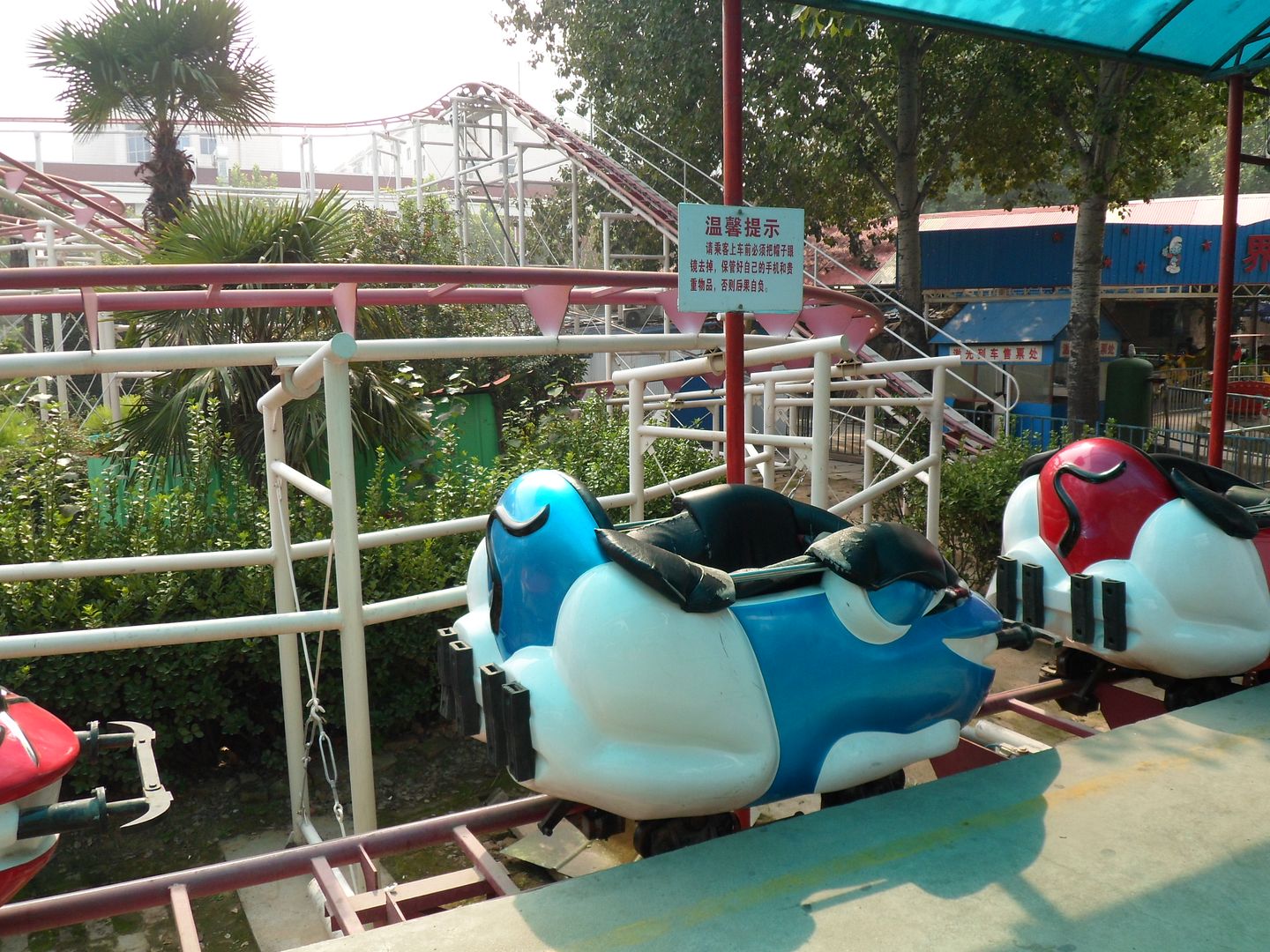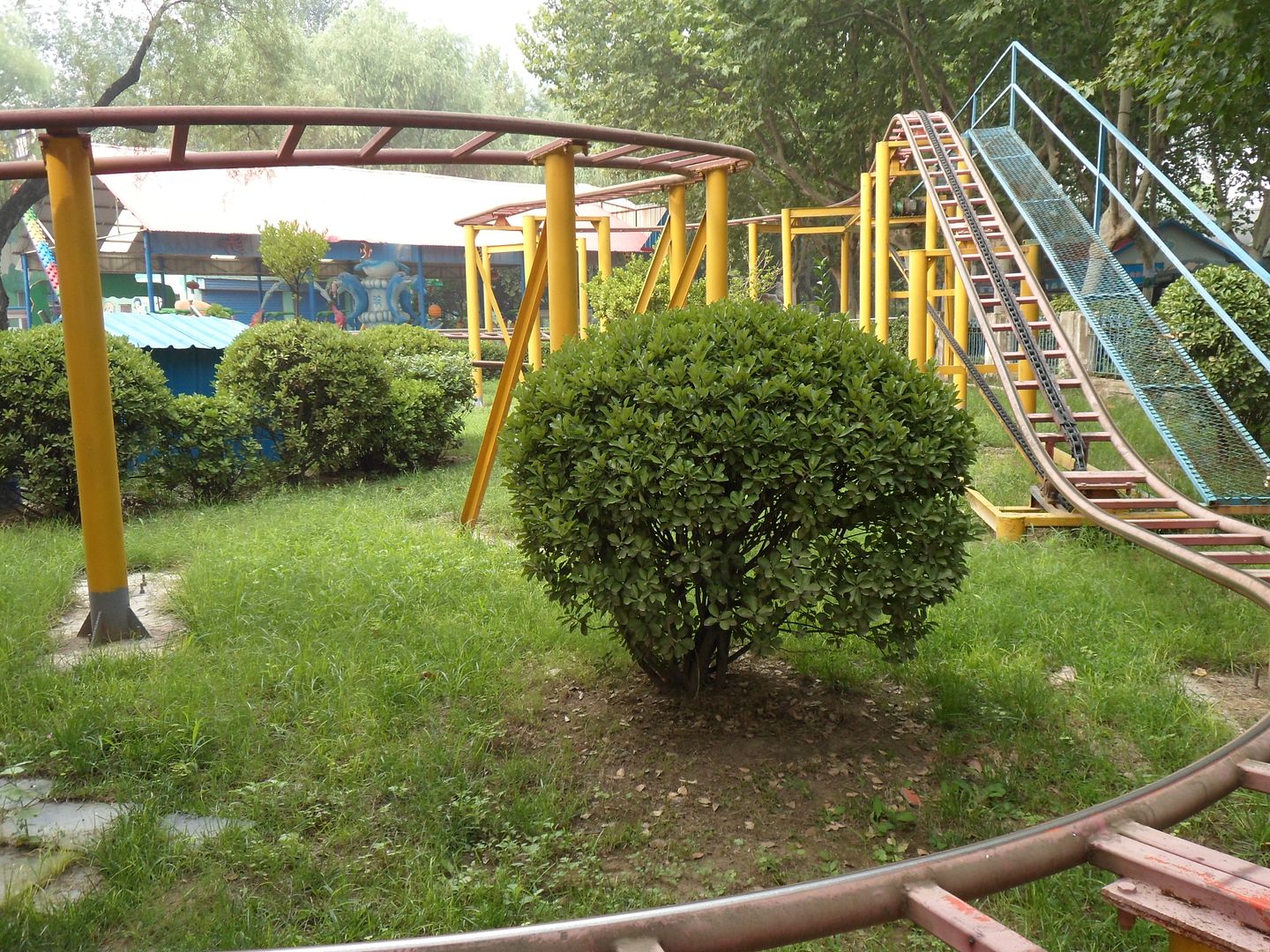 I'd arrived at 10 and was out by about 11, getting a taxi out to the Fantawild Resort, which has two parks: Fantawild Adventure, which opened about 3 years ago, and Fantawild Dreamland, which opened in July this year. There's one park on each side of a main entrance plaza, with a hotel in between.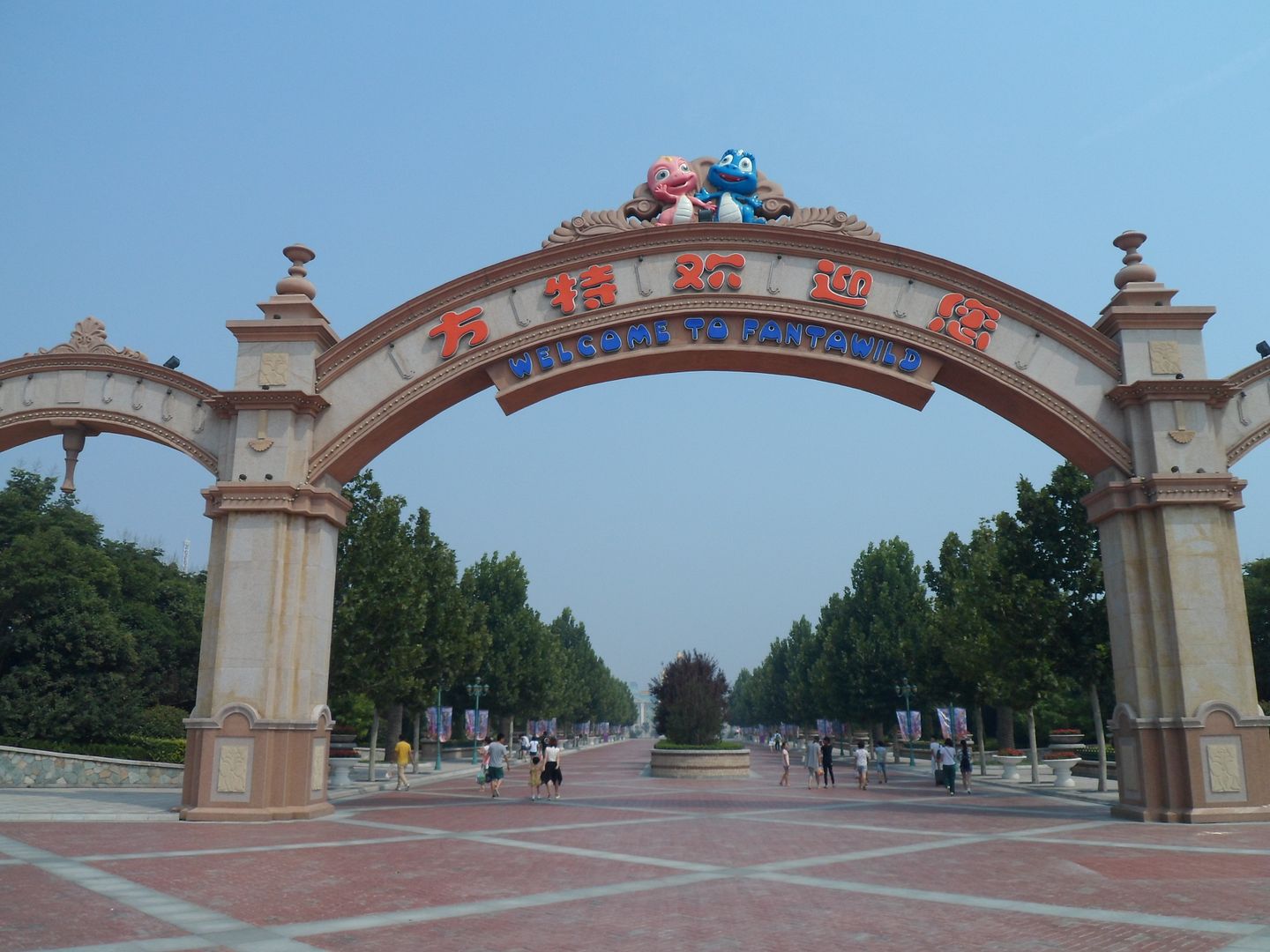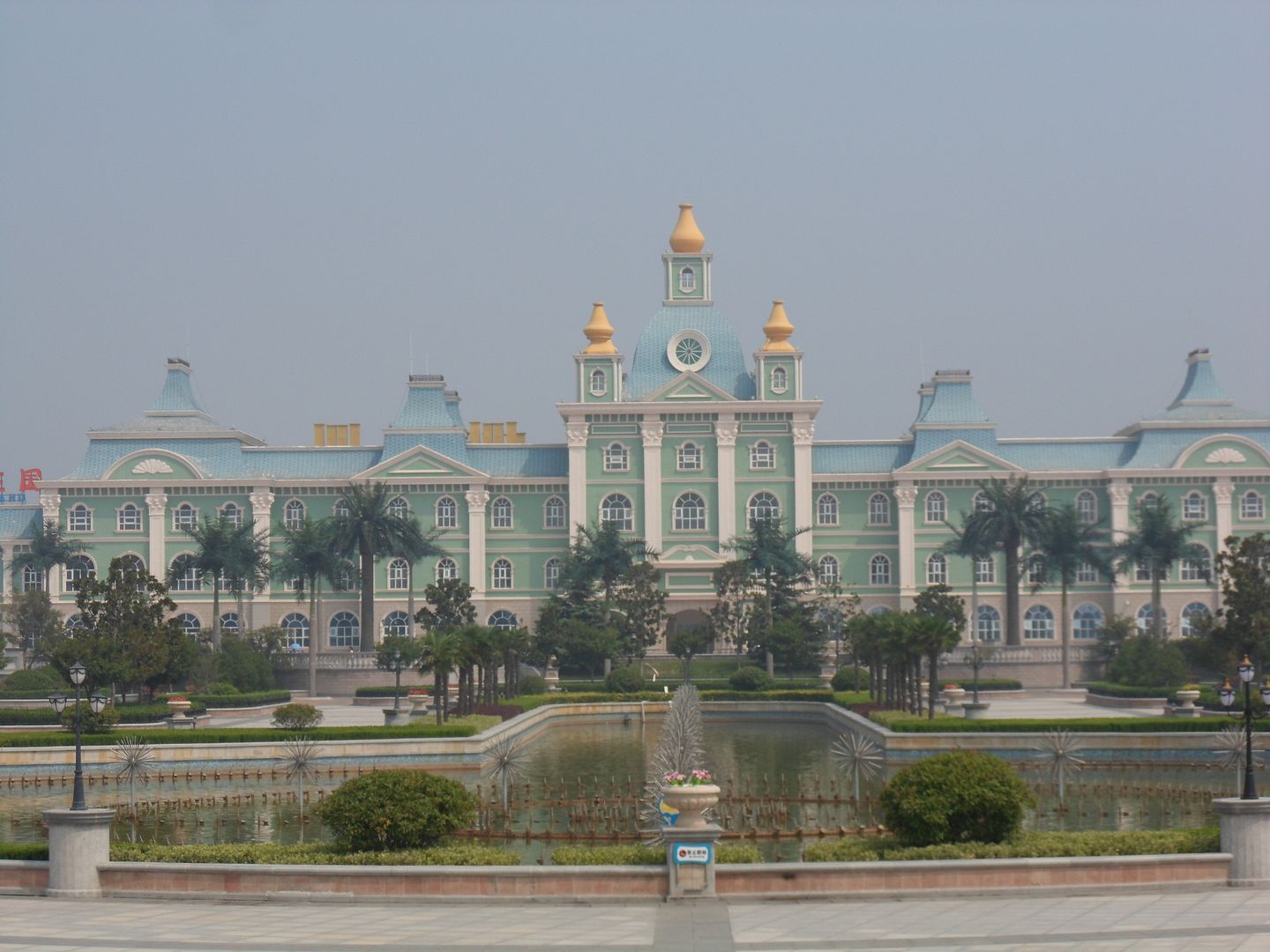 Since the newer park had a Gravity Group woodie, and it was a Friday, I decided to hit that place first, figuring that it would be the quieter day and I'd get more rides in. Plus, with it being newer, I also figured that there was more chance of other rides of Fantawild's that I hadn't tried yet, with the older park mostly having stuff that I'd done before and wouldn't mind missing if the next day was busier. I knew because of the way the parks are run, with a lot of attractions run to schedules and operations not being great, trying to do both in the same day might be pushing it.
Fantawild Dreamland
I couldn't work out if there was a two-day, two park ticket (there seemed to be a 2-park, 1-day option), so just paid the regular one-day admission at about 22 quid. That's an annoying thing about Fantawild. Signs inside the park, including ride information boards etc. are all in English, but there's nothing at the entrances with all the price lists.
The main entrance/shopping area was stunning. Fantawild just keep getting better and better when it comes to the overall quality of how their parks look.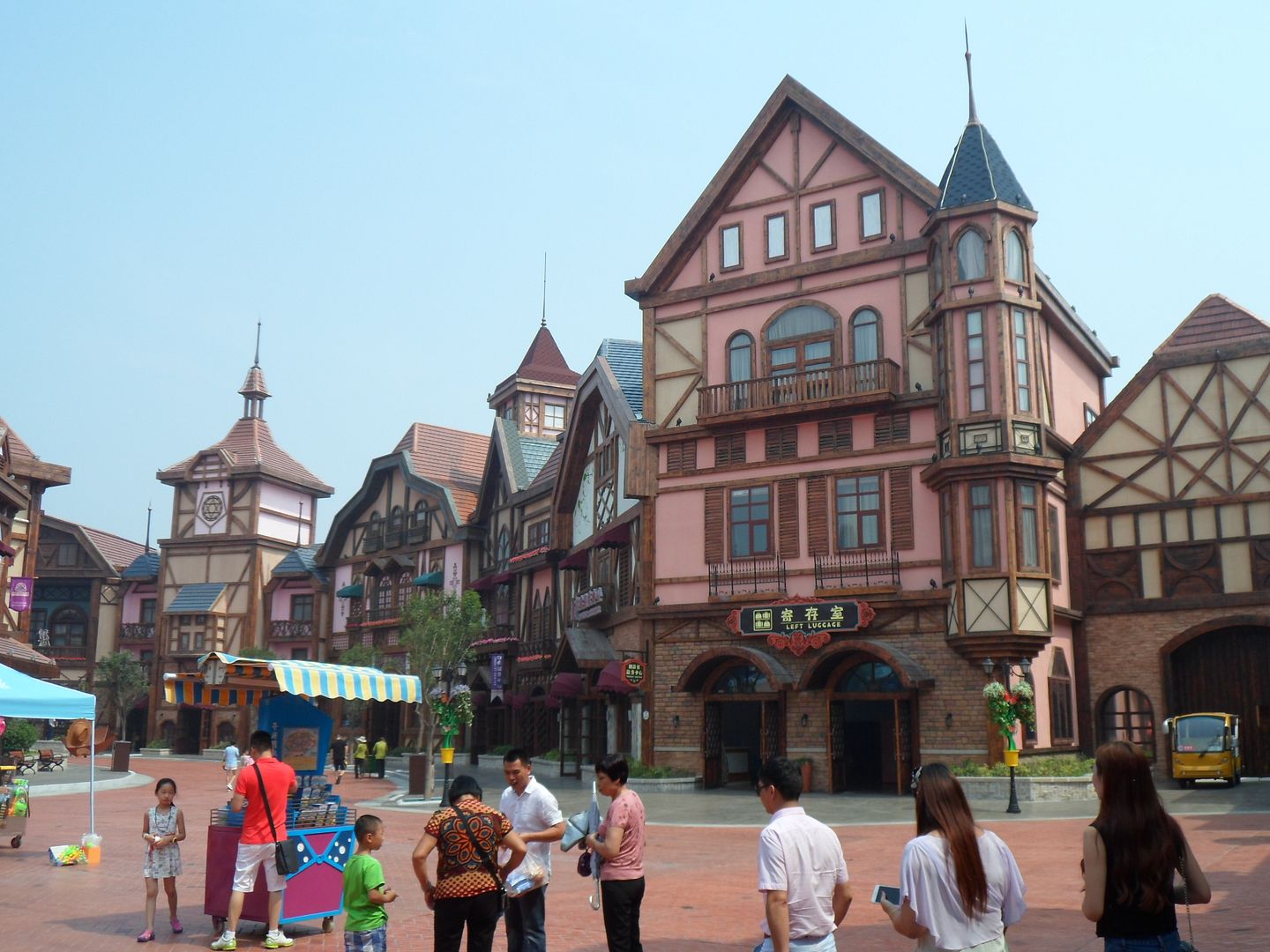 I went straight to Jungle Trailblazer, which confusingly shares the same name with 2 other (and probably more once we find out the names of coasters under construction) Fantawild woodies, although they're all different.
There was a ride op standing at the entrance, which is clearly not a good sign. Yep; f**king closed because "there has problem". Since I'd literally just walked in and had ridden nothing, I thought I'd try my luck with guest services, figuring that if it was due to be down for the day, I'd do the other park and come back.
There were a couple of people who spoke enough English for us to eventually work out what was going on. I asked what time the woodie would be open, pointing to it on the park map. "Always" was the answer meaning that it's open with park hours. They had no idea that it was down and actually had to make a phone call to confirm it, being unable to answer if/when it would be open later in the day.
I tried to switch my ticket to the other park, or change the ticket to come back the next day, both of which seemed like a completely alien concept ("one ticket, one time, one ticket, one time") as did the idea of a refund seeing as I'd been in there 10 minutes and done nothing. Shoddy really, but not necessarily the staff's fault; they just clearly had never had anyone try it before, and the idea of using some initiative in Asia is just a f**king joke.
Anyway, I decided to suck it up and do the rest of the park, which turned out to be pretty fab and really not too busy either.
I think this was the building for China: 5,000 Years of Glory, which I ended up catching just before I left the park. Like many of the high-capacity attractions, they run it on an hourly schedule.
This was a new one for me at a Fantawild park: a 360 degree 3D show based, on Chinese history, where everyone stands in the middle of surrounded by the screen. Pretty good really, but they'd f**ked up slightly by having the main focal point of the film projected onto the only visible split in the screen. Shifting the cameras around would fix this.
I'd seen this attraction, Boonie Bear's Theatre, at another of their parks, but hadn't tried it, so I gave it a go this time.
It was a large theatre where he whole seating area rotated to face a bunch of different 3D screens. It wasn't very good to be honest, and went on for way too long with characters just chatting s**t for ages.
The other coaster, Galaxy Express, was running. Running on one train and with sh**ty dispatching, but running.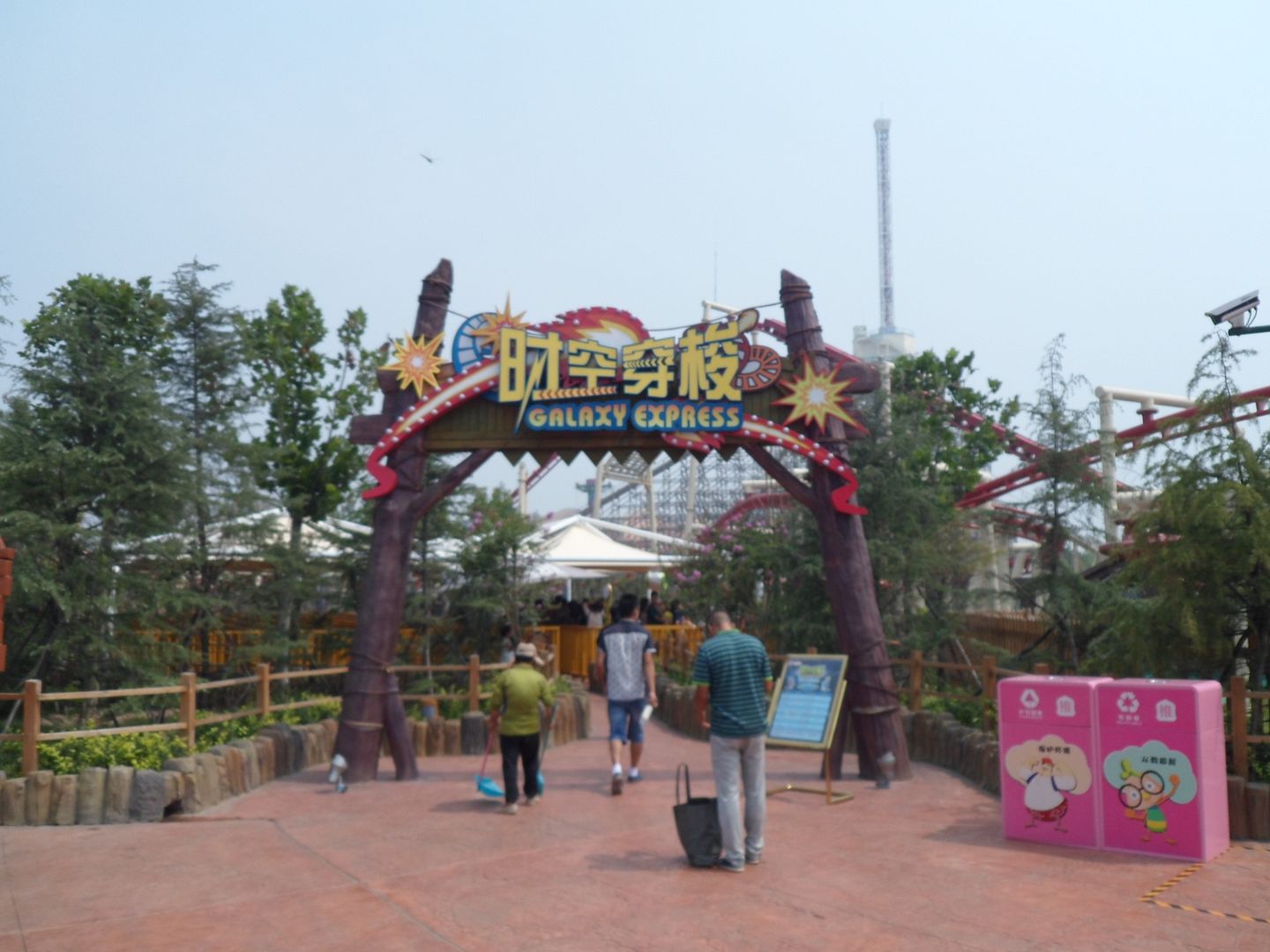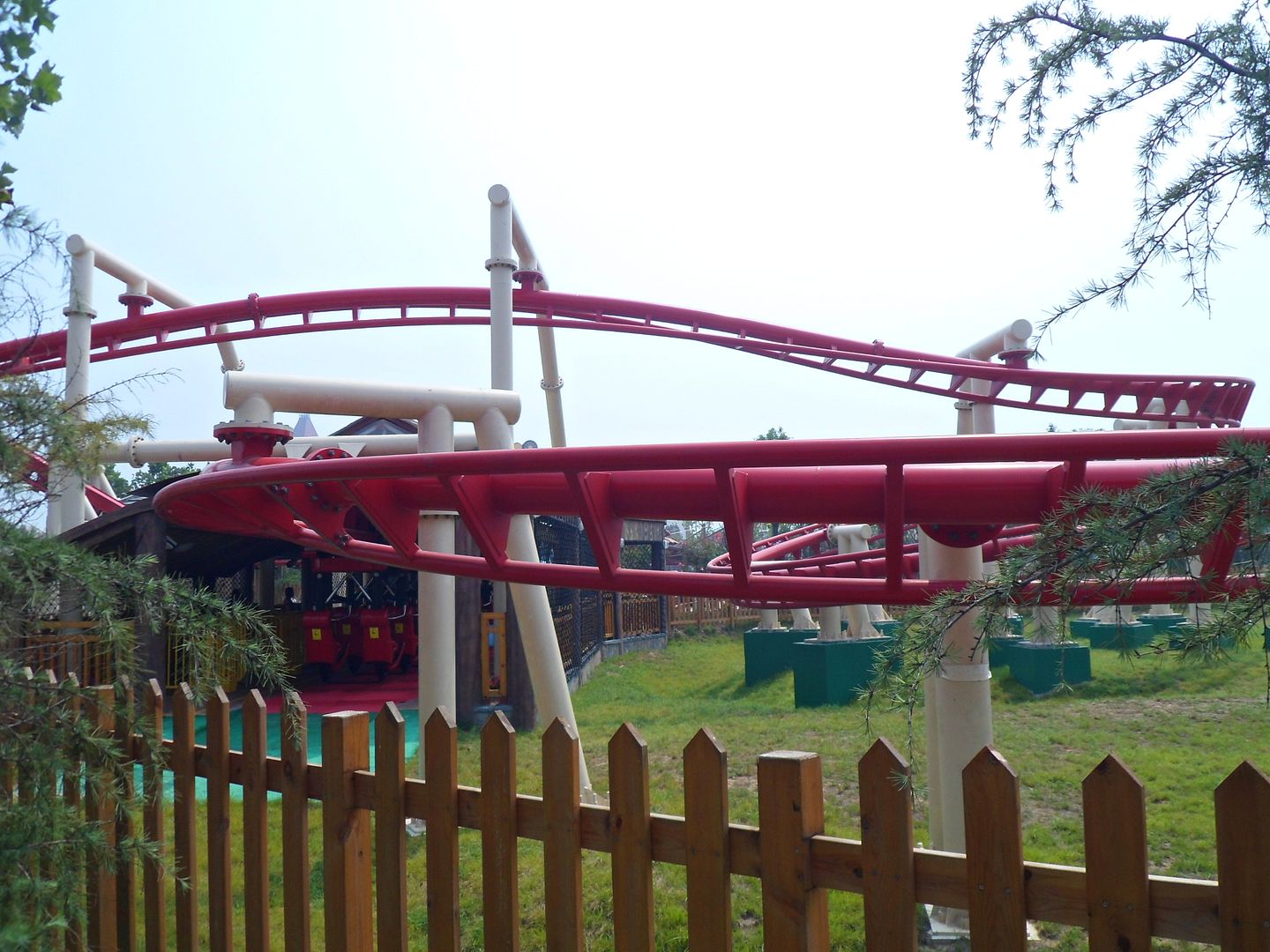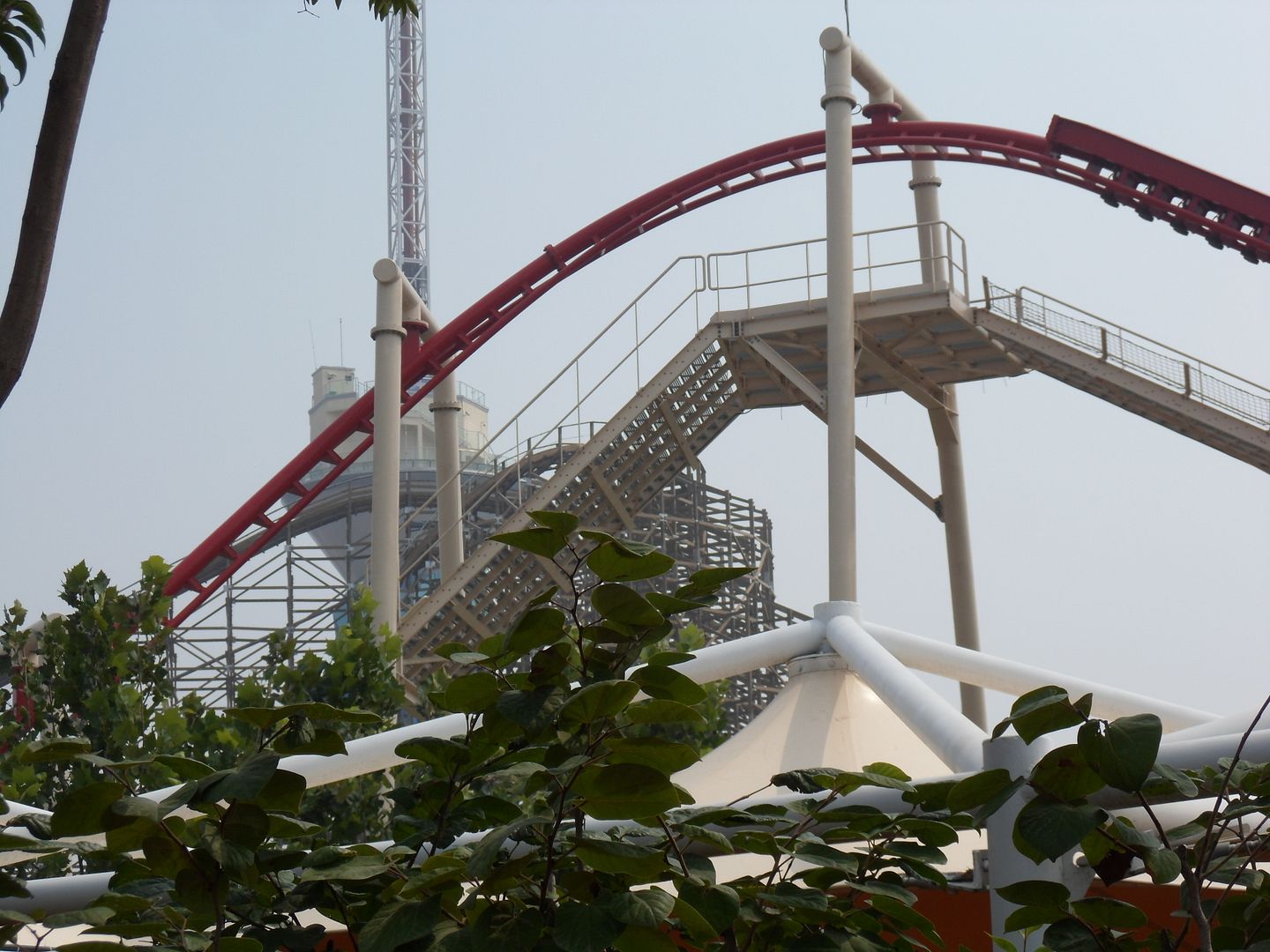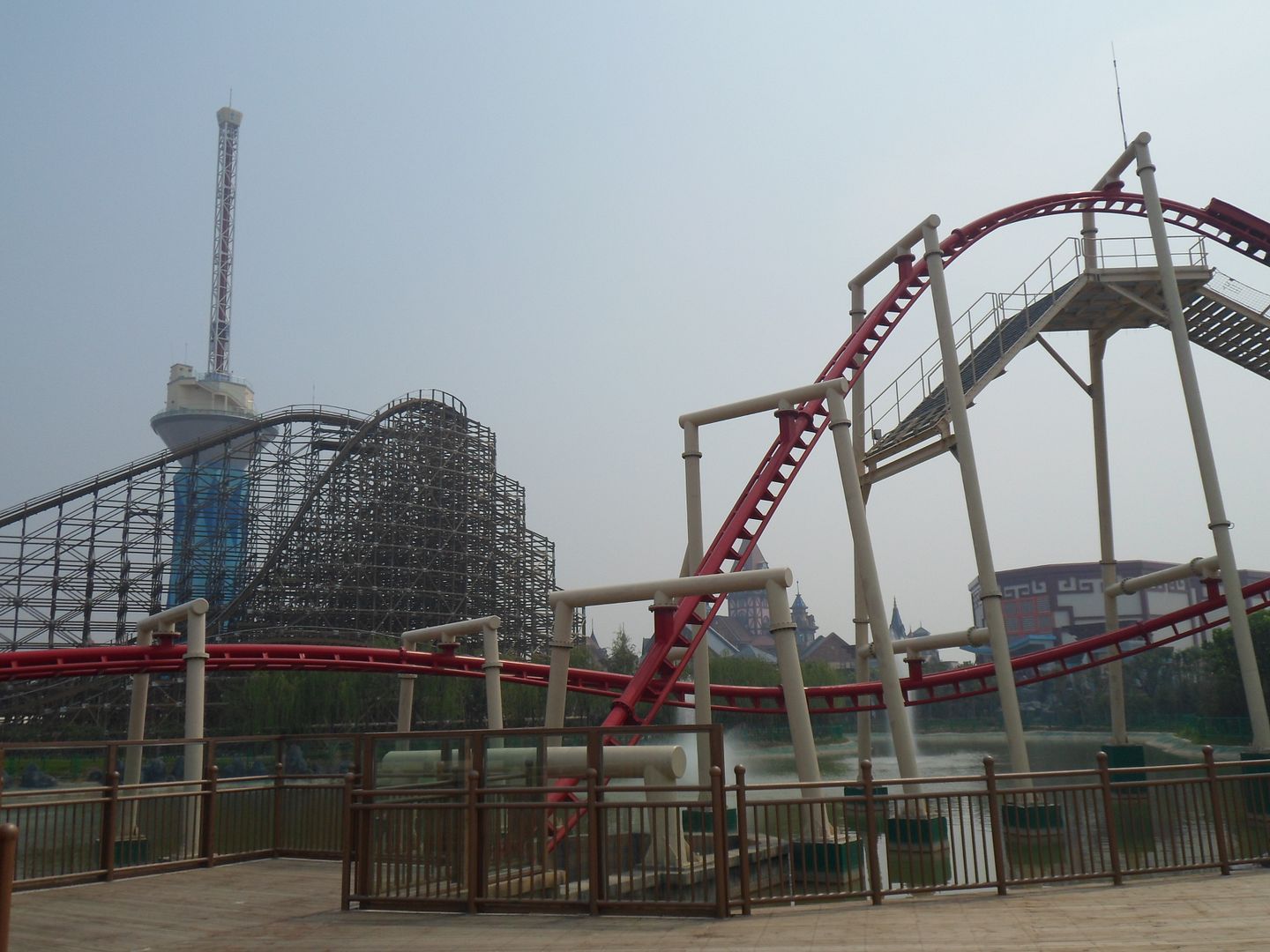 It's an Orkanen clone from Vekoma, and is easily the best of this ride type I've done.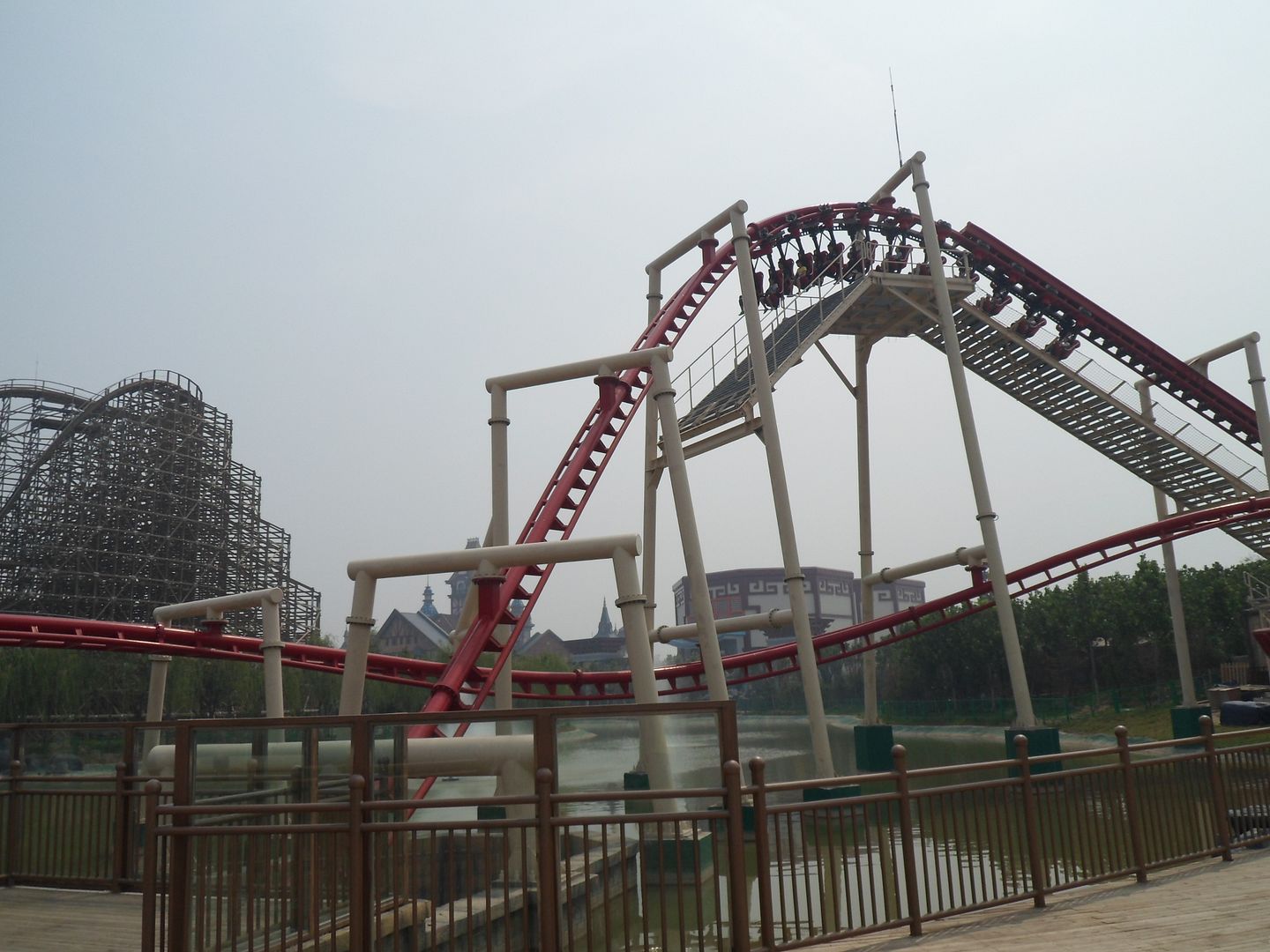 Then this happened!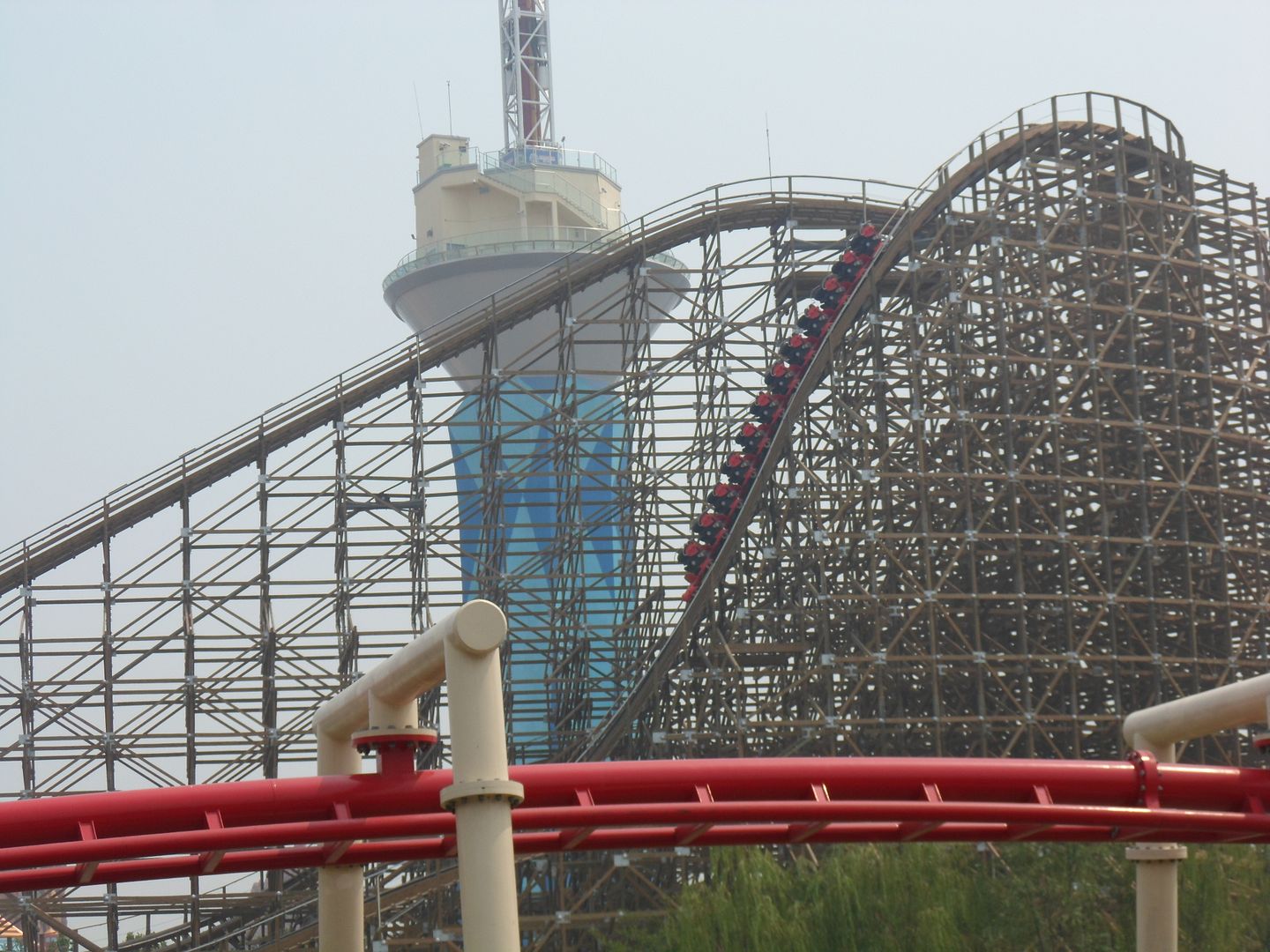 Didn't open though and didn't get tested, from what I saw anyway, after that first run. Bastards.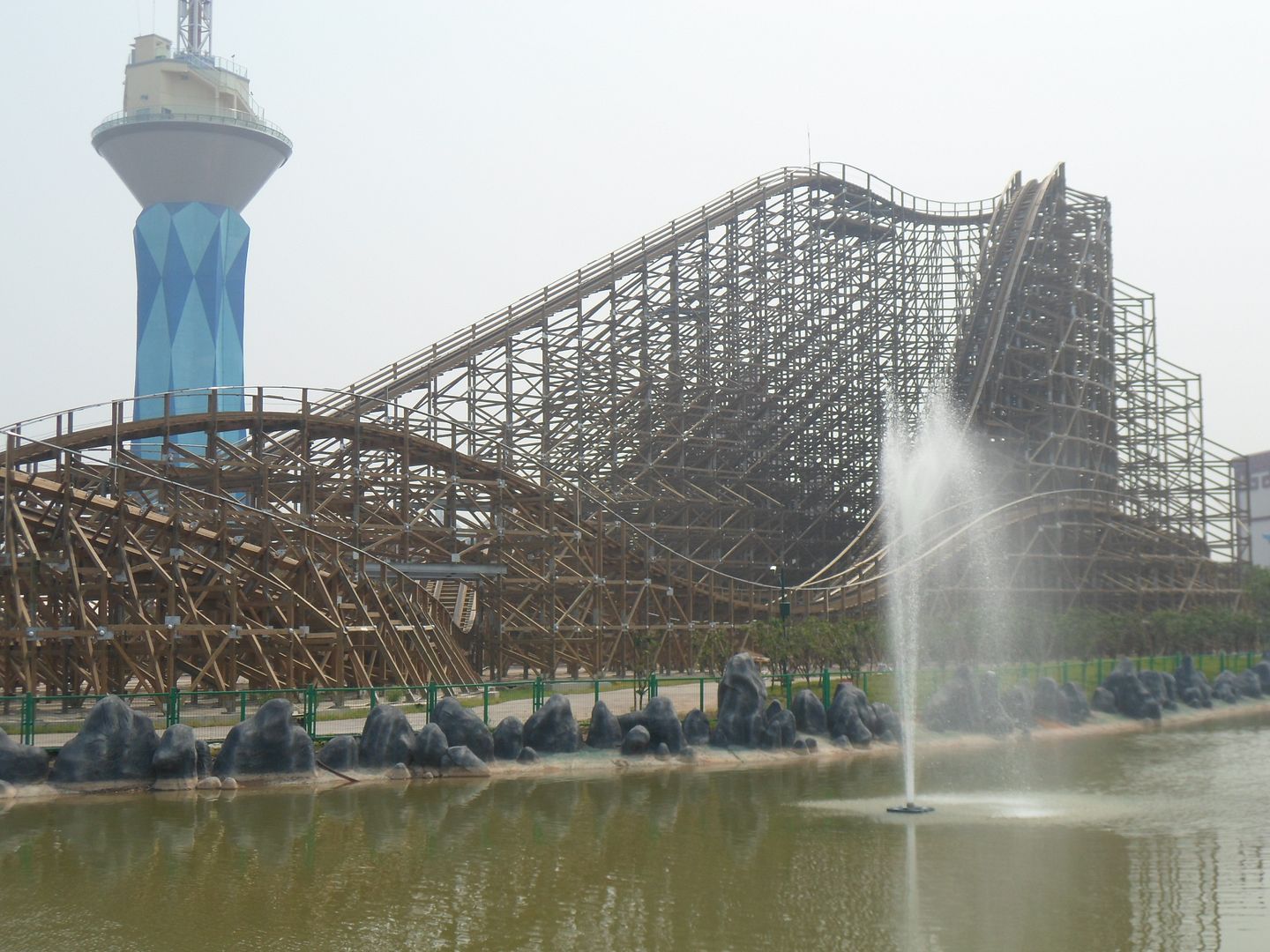 I headed for the shot tower though, which is the single most piss-poor way of running things that I've ever seen, and that's saying a lot given how many Fantawild and Happy Valley parks I've now been to.
It's obviously designed as an observation tower, with a shot tower shoved on top. There's an observation deck going right the way around it, which would've been great to get pictures from. However, that's not how they're running it. Instead, everyone waits at the bottom, they take 16 people in the lift to the observation deck where they go straight to the shot tower, which takes ages to load, then it's to the lift and back down completely exiting the whole thing before the next group of 16 are taken into the lift. I only had to wait for 2 cycles, and it took almost half an hour. So yeah, that's a capacity of 64 people per hour. Absolute pisstake.
Have some more pictures of SPITE:
This was another new type of attraction, well kind of, Dragon King's Tale:
It was a 3D dark ride, but instead of using small vehicles with a range of motion, it used one, huge, trackless vehicle which held about 50 people and moved between various screens. It was all very impressive. The 3D work on Fantawild's newer attractions just keeps getting better and better.
They had Qin Dynasty Adventure, which I'd ridden previously at the Xiamen park and been really impressed by. This time, not so much to be honest. It's an Indiana Jones/Dinosaur style multi-motion dark ride, but it just felt like the vehicles didn't do a lot.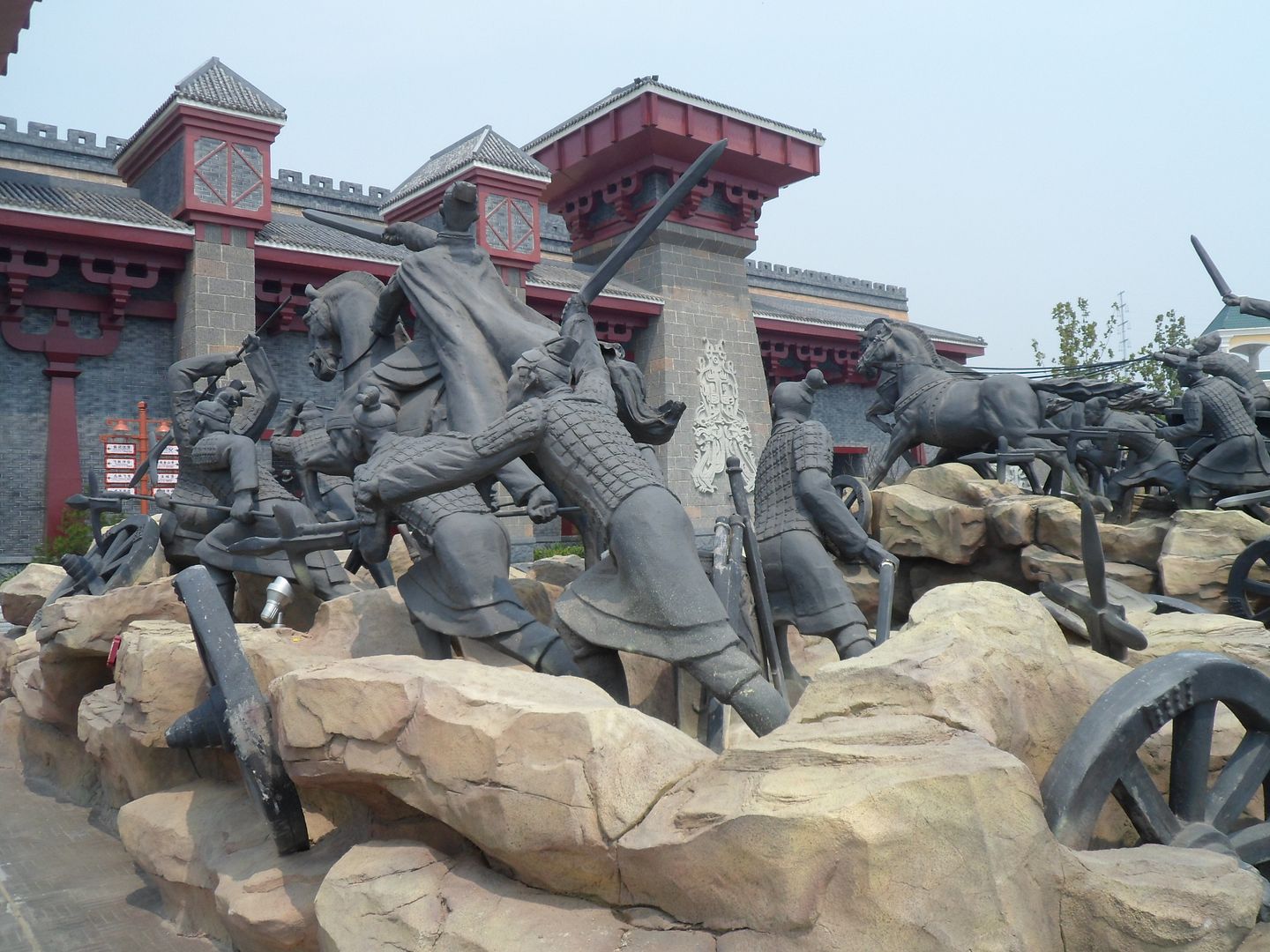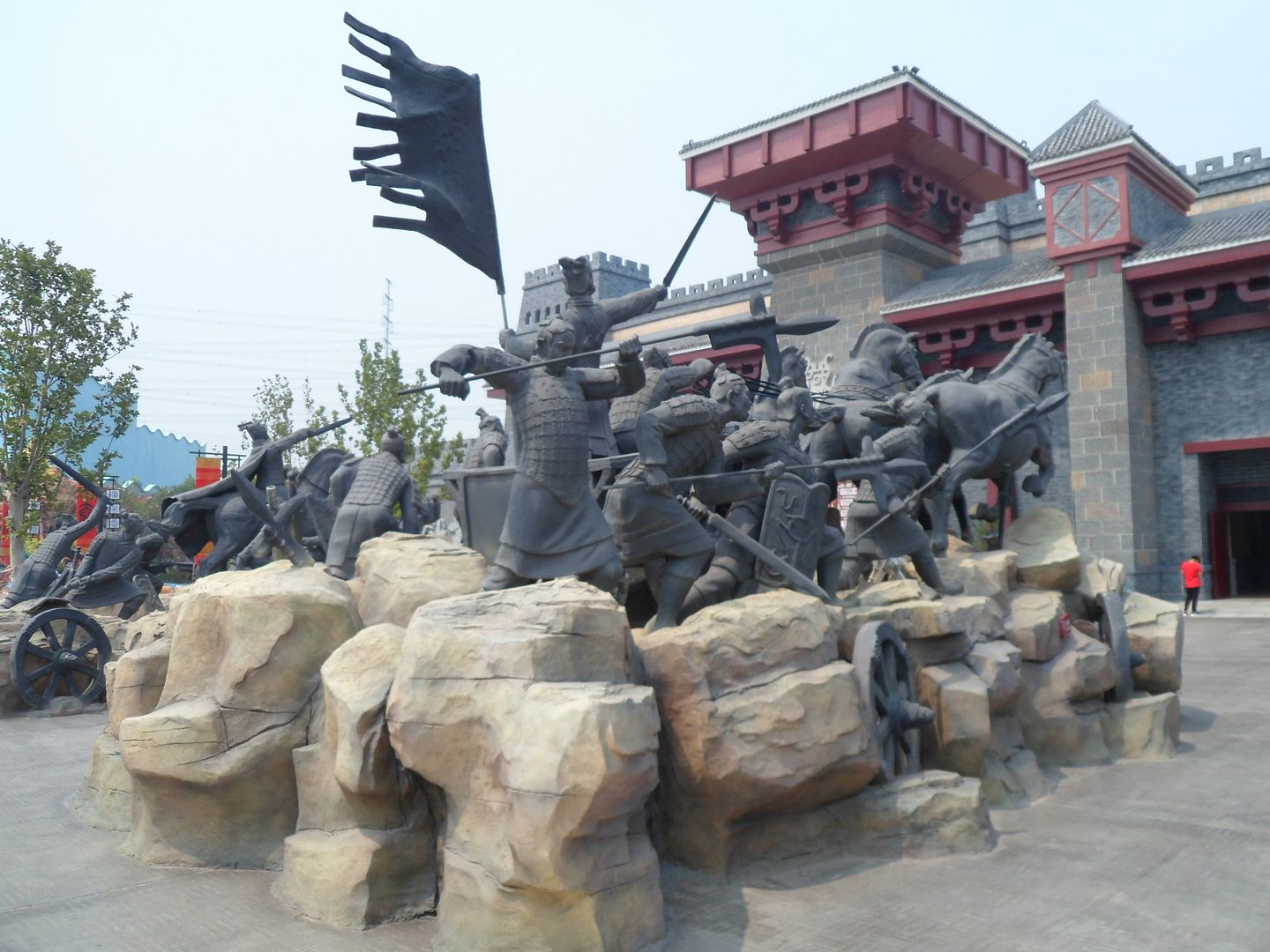 Jinshan Temple Showdown is another ride I've done a few times now. It's a huge boat ride through a an old Chinese town, with projection effects and live actors, finishing with a huge storm/flood scene. It's FAB.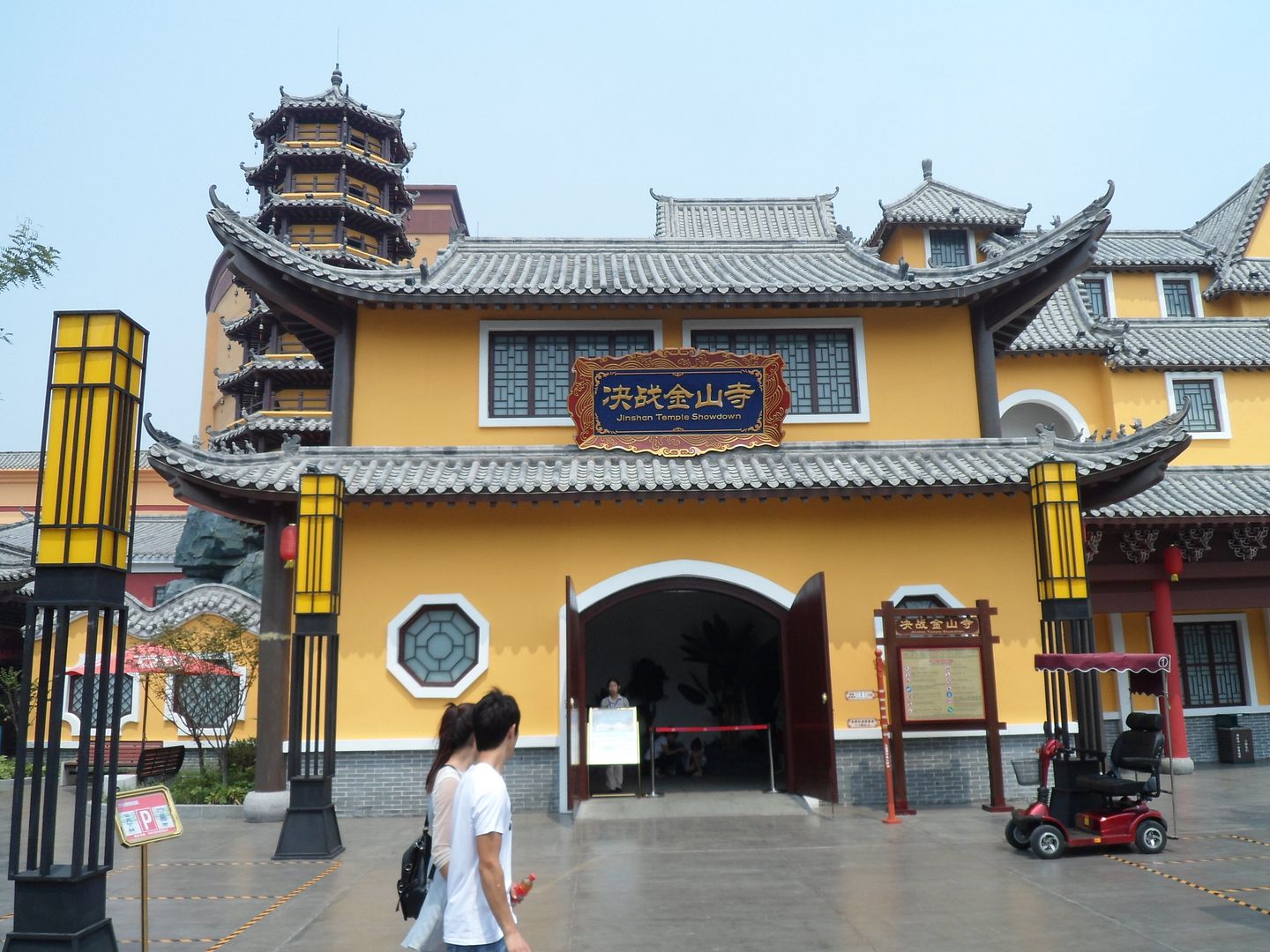 This was another new attraction type, Hero of the Clouds: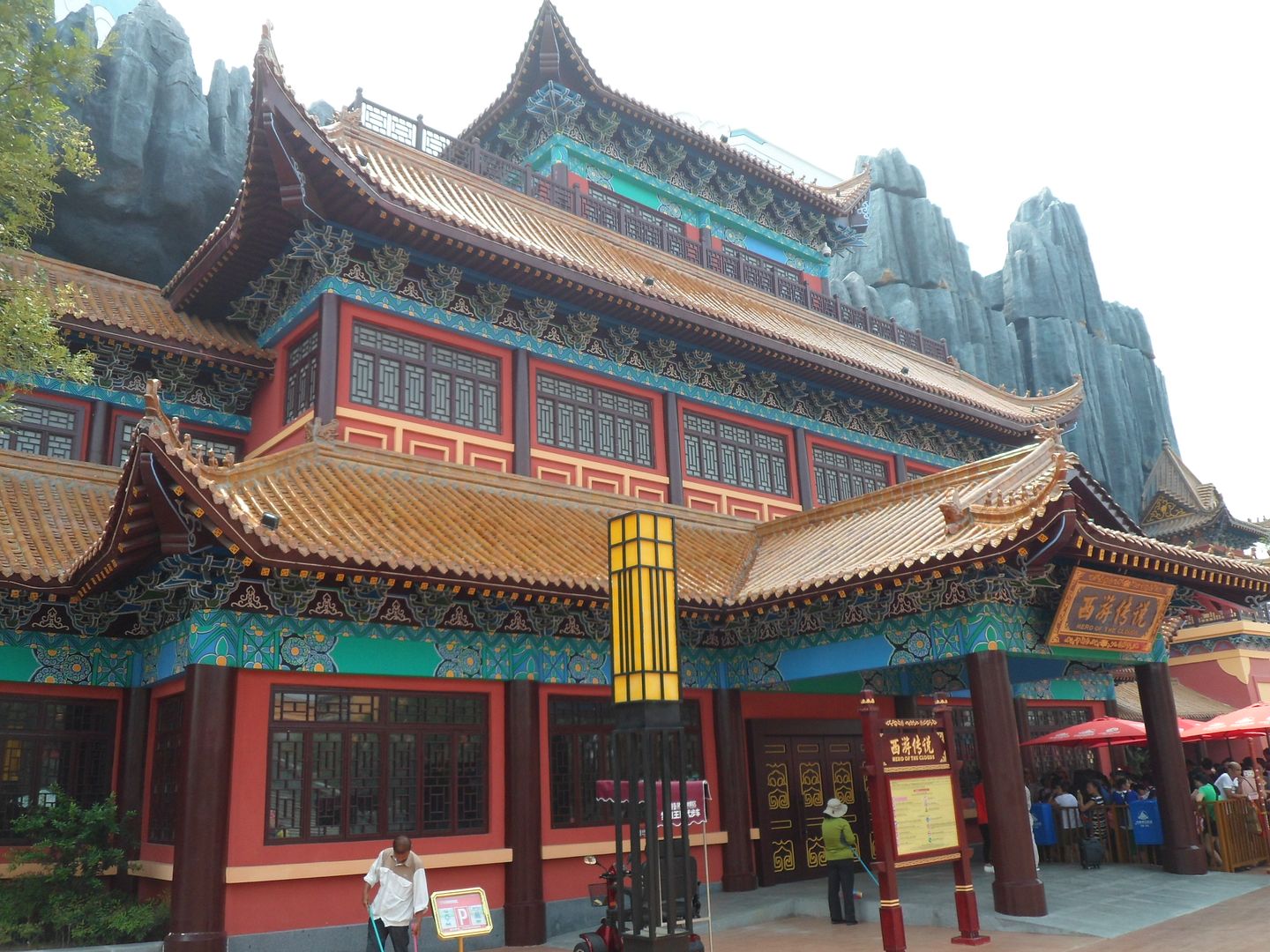 I was expecting a flying theatre with a different theme to the usual Sky Sailor attraction that they have, but it was something completely different. The whole platform with the seats rotates to see some crappy animatronics at first. Then the whole thing moves up into the ceiling, with the chairs tilting right back so that you're looking up into a huge dome with a projection. They had two theatres, but were, obviously, only using one.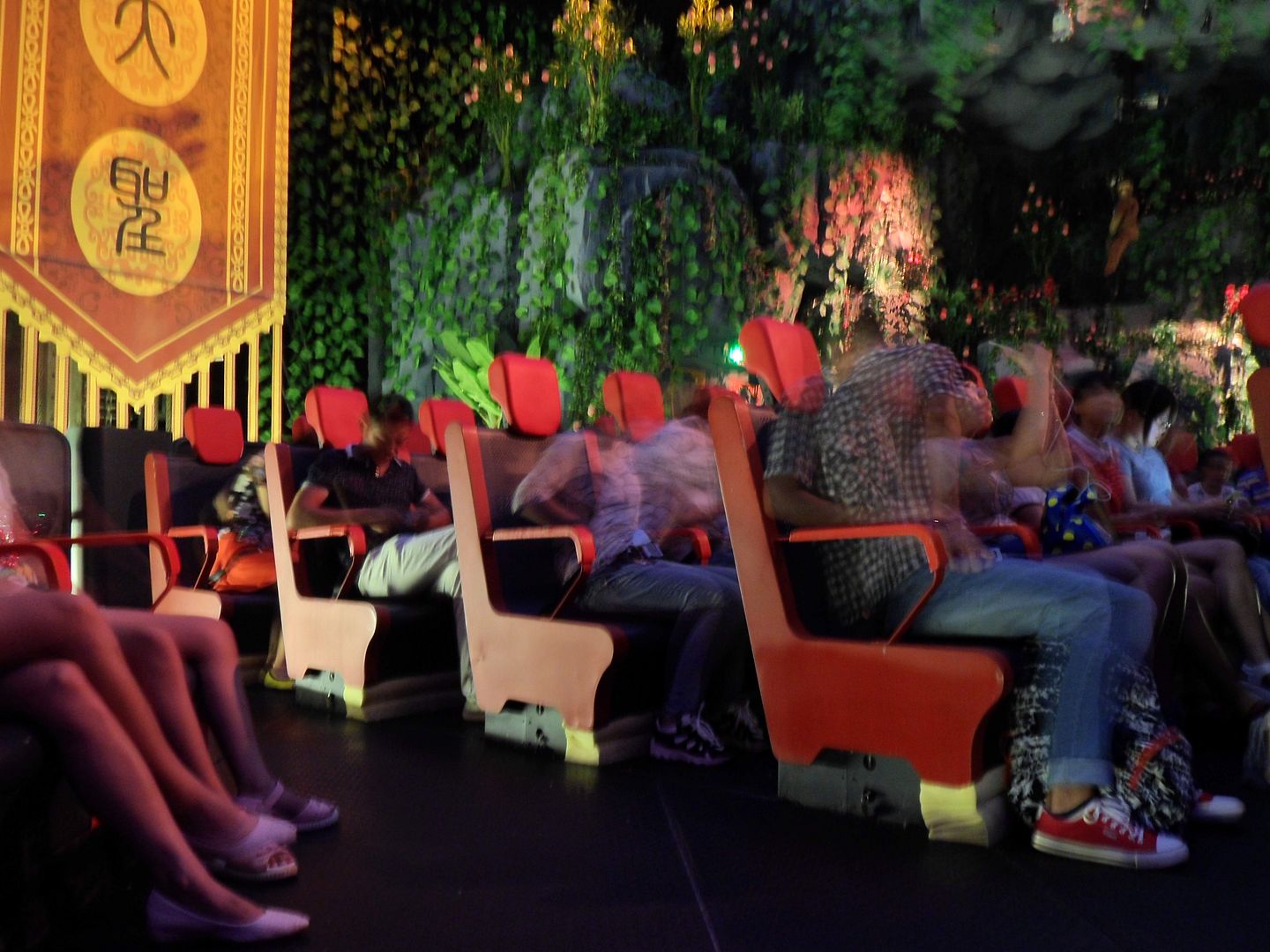 Wizard's Academy is a 4D dark ride in the vein of Spiderman/Transformers. It's the second one I've done of these. The ride vehicles aren't brilliant, but the 3D work is top notch.
Some show: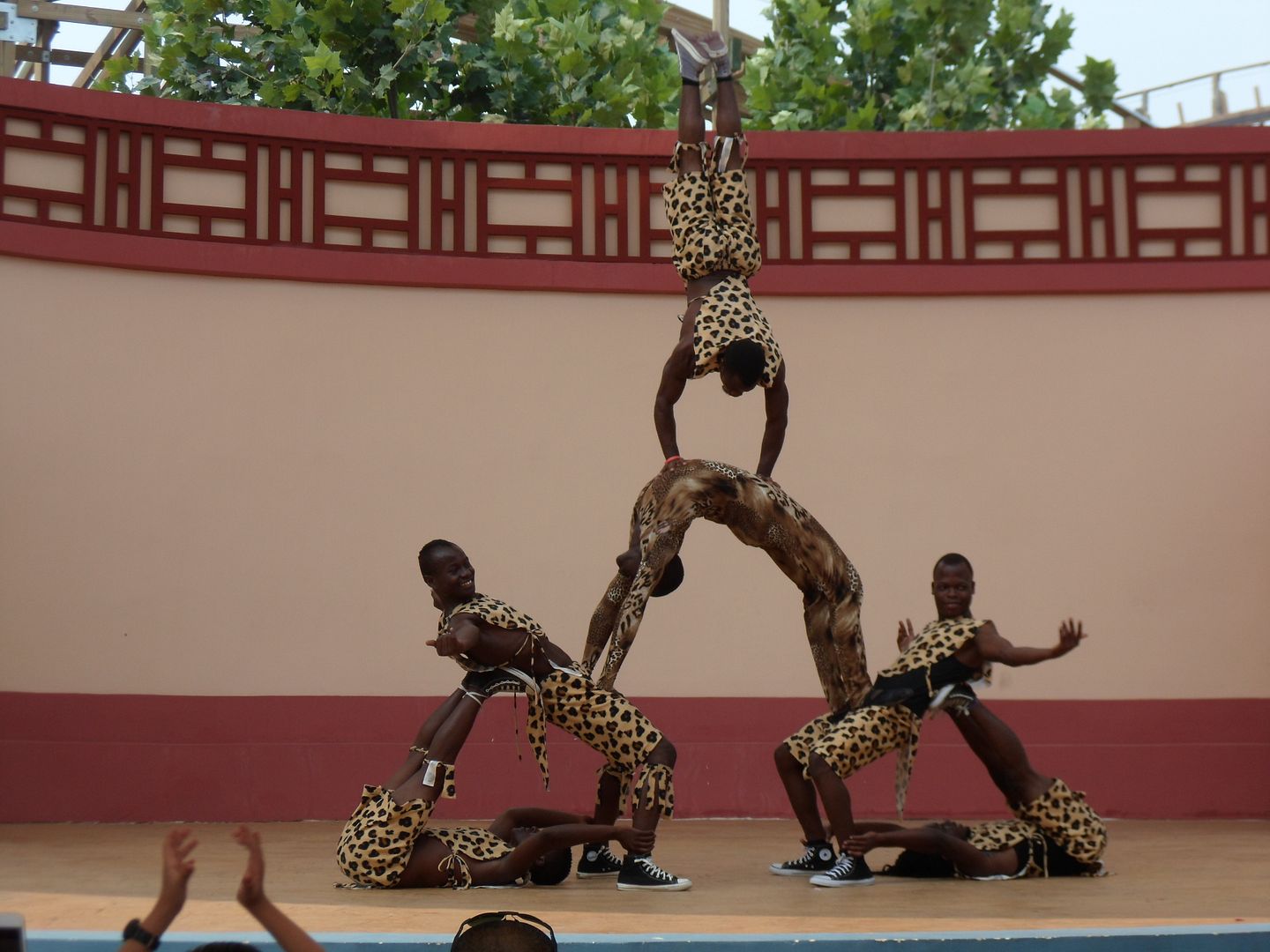 Some theming: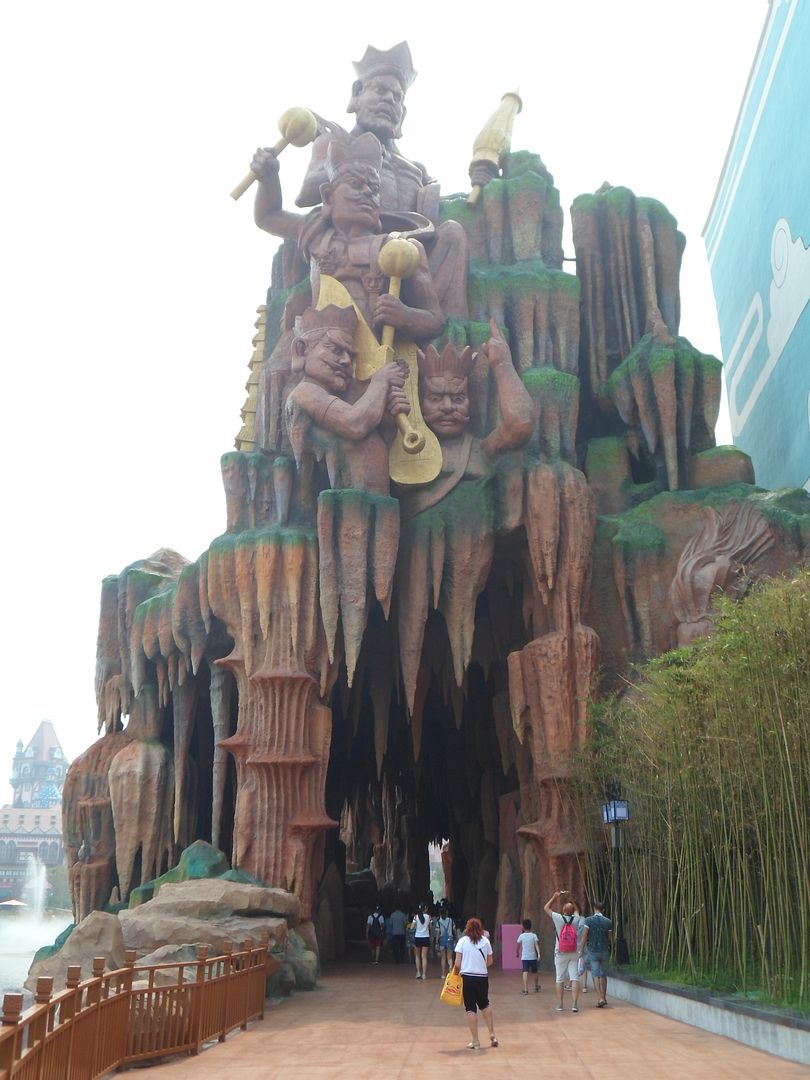 This wasn't yet open, but I think it's the same as something I saw recently at Oriental Heritage. At least I think it's the same based on the description, although it was going under a different name. It's a projection/live action show with actors in the middle, surrounded by screens that get projected onto.
Sad face:
The rapids were absolute turd. The water was just way too deep for anything to be happening and the boats just floated stupidly slowly all the way around. Massive fail with this one.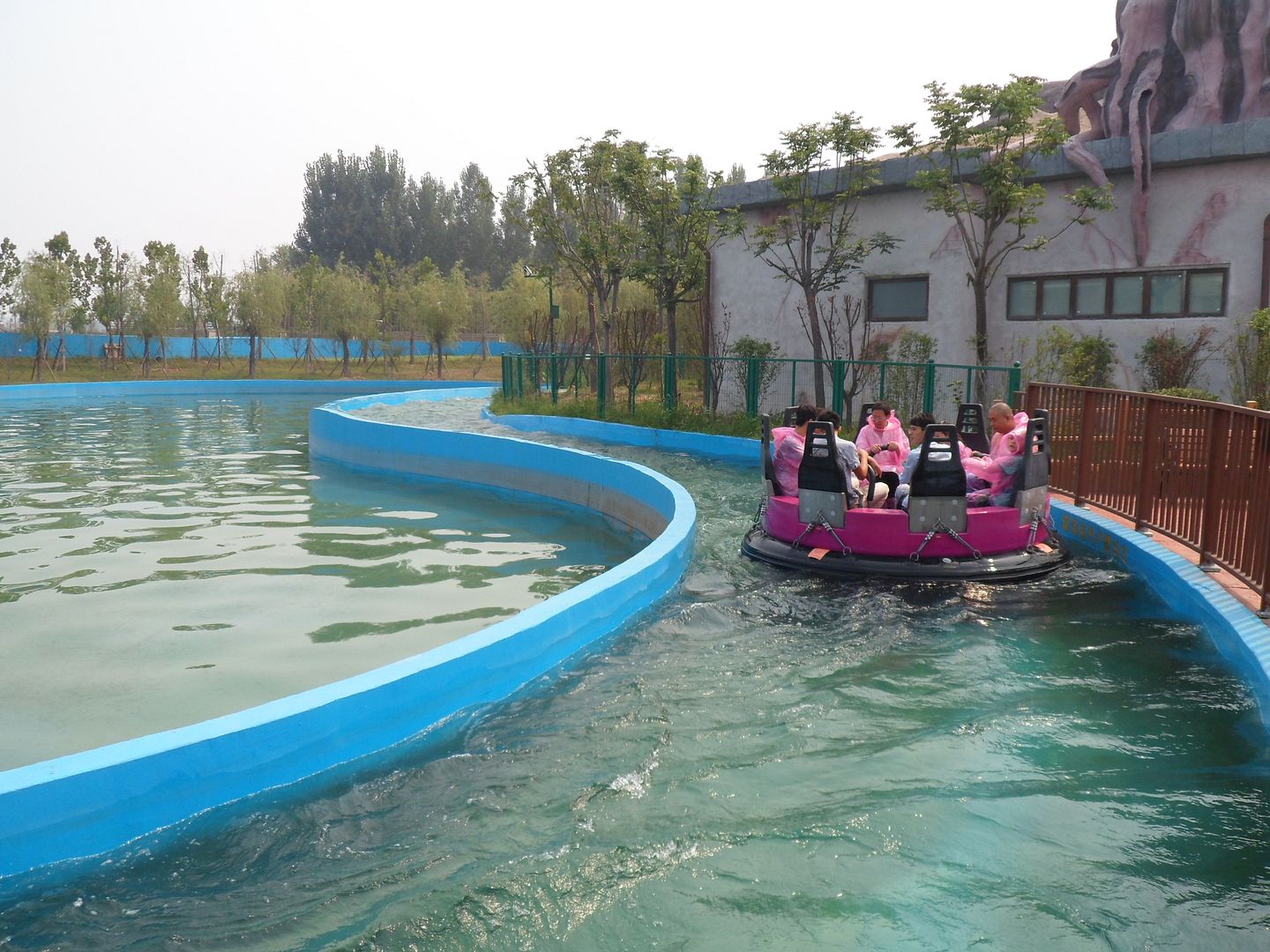 More theming: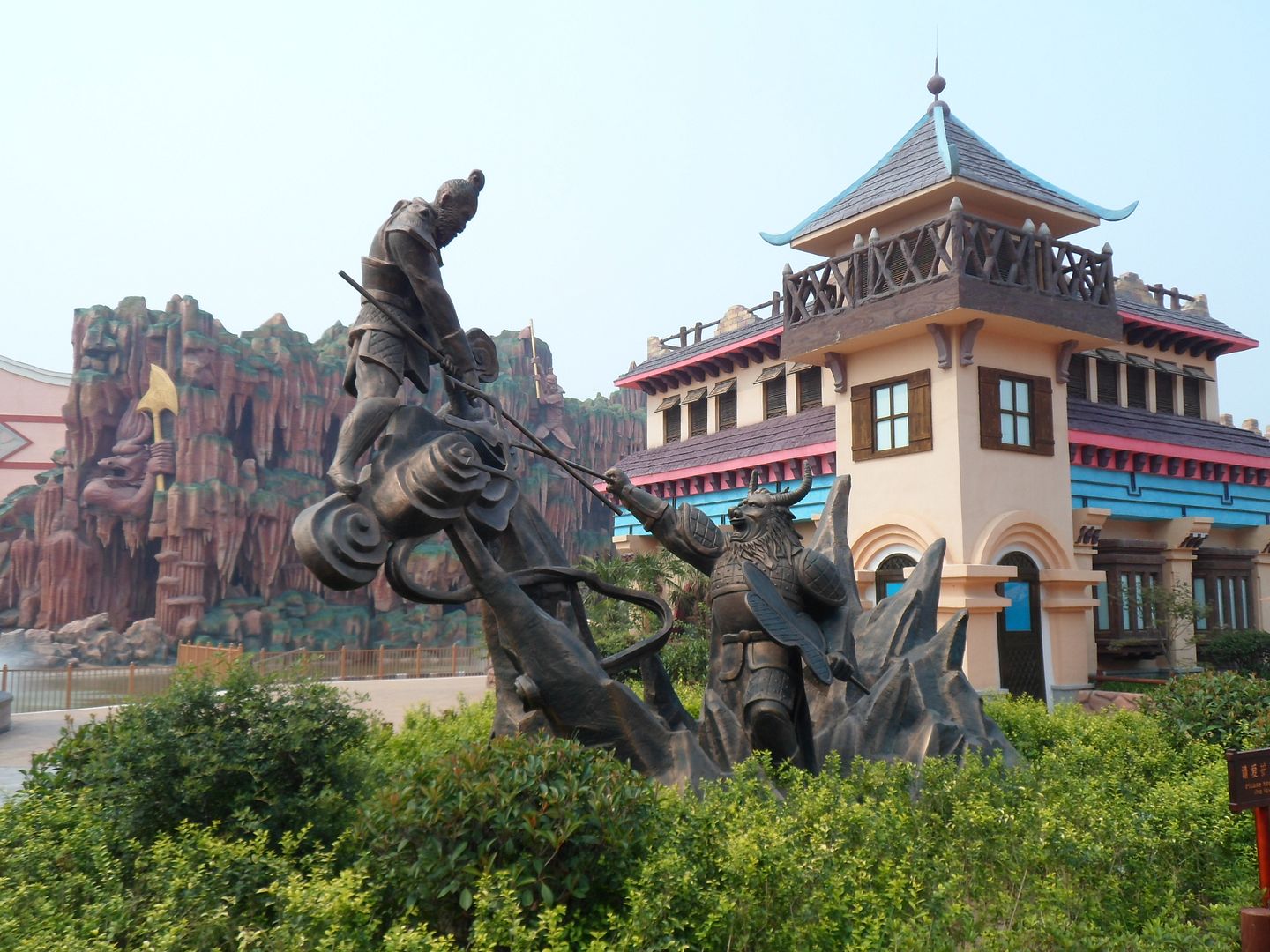 This, like the identical ride at Oriental Heritage, wasn't yet open. At Oriental Heritage they have it included on the park map, but not here, which makes me think it's quite a way off form opening.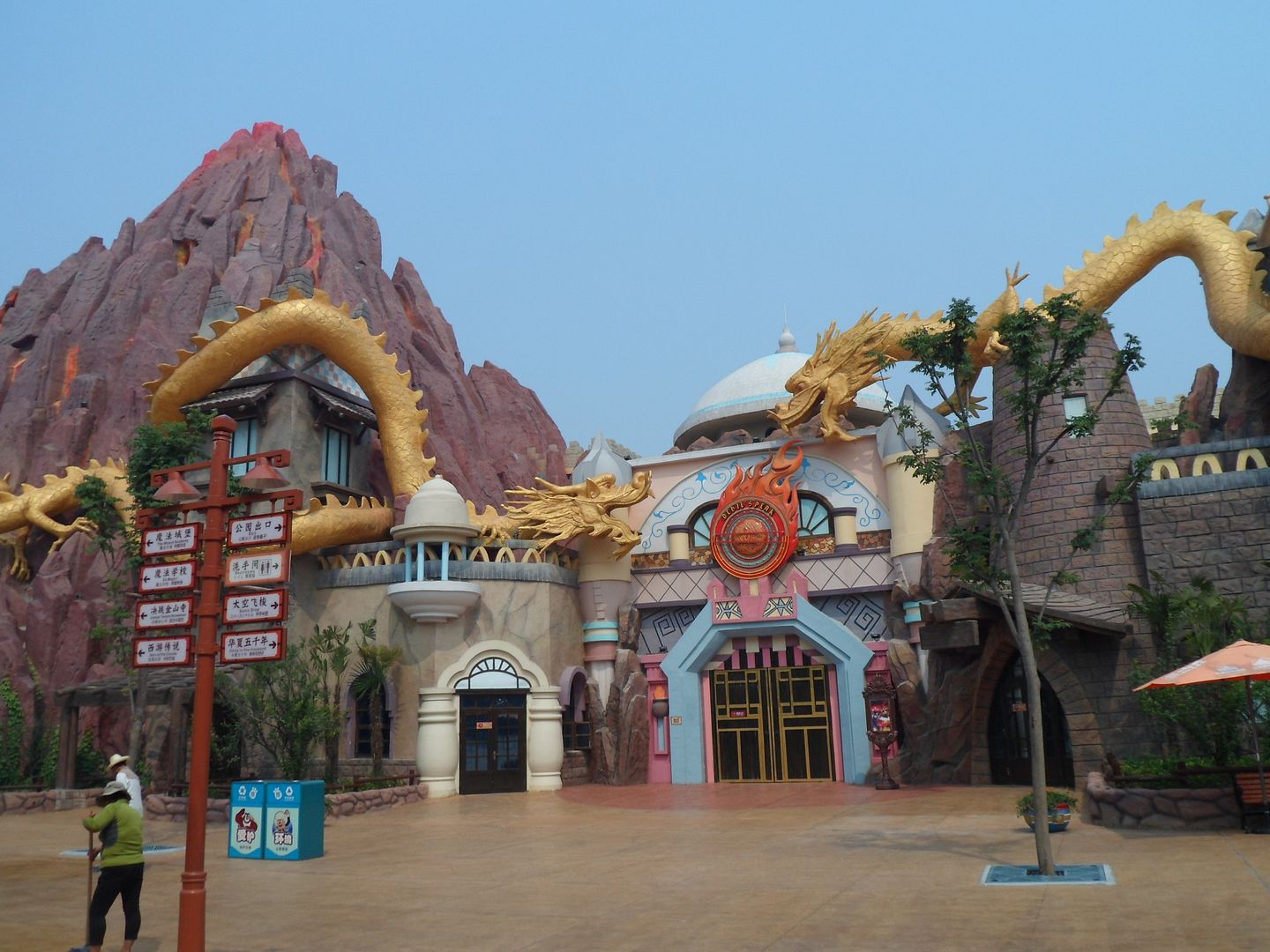 It's called Devil's Peak and is Fantawild's take on the Harry Potter Forbidden Journey ride system, though from what I came make out the ride vehicles will have nowhere near the range of movement, following a basic horizontal track between screens.
So despite the amazing-looking woodie being down all day, I still had a decent enough time here, but left an hour or so before closing to mop up some coasters in the city centre that I'd planned on leaving for another day.
People's Park
This was just your typical Chinese city park with some rides thrown in.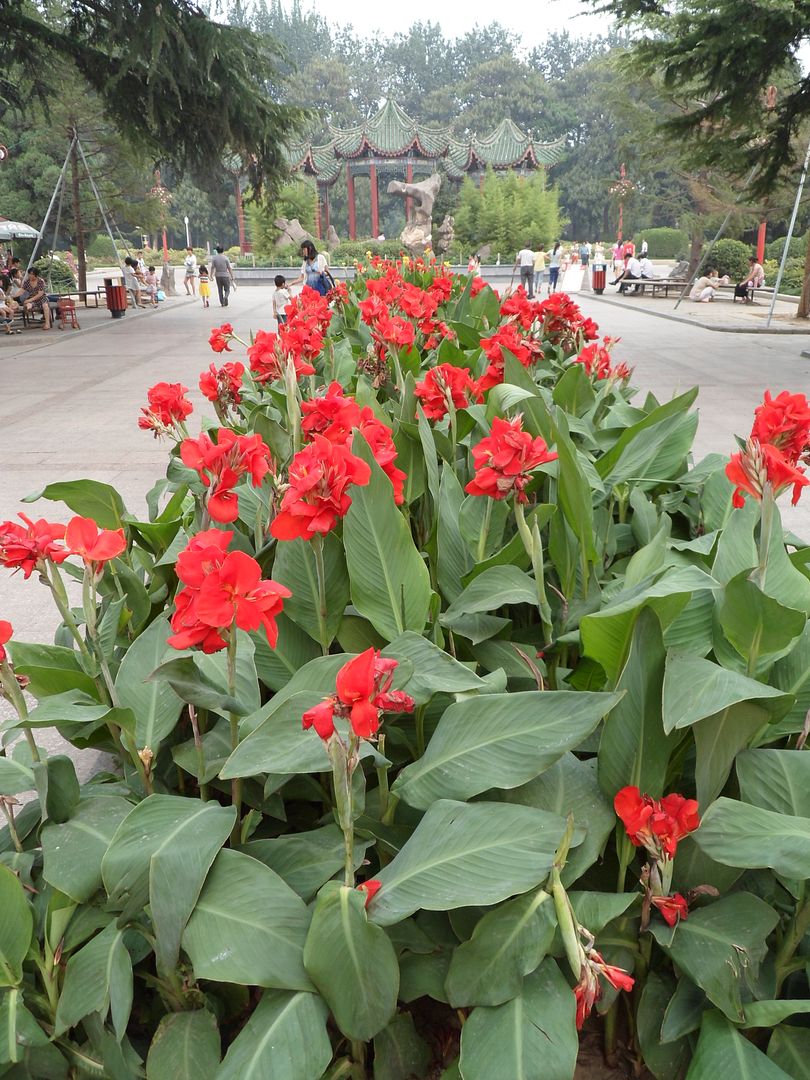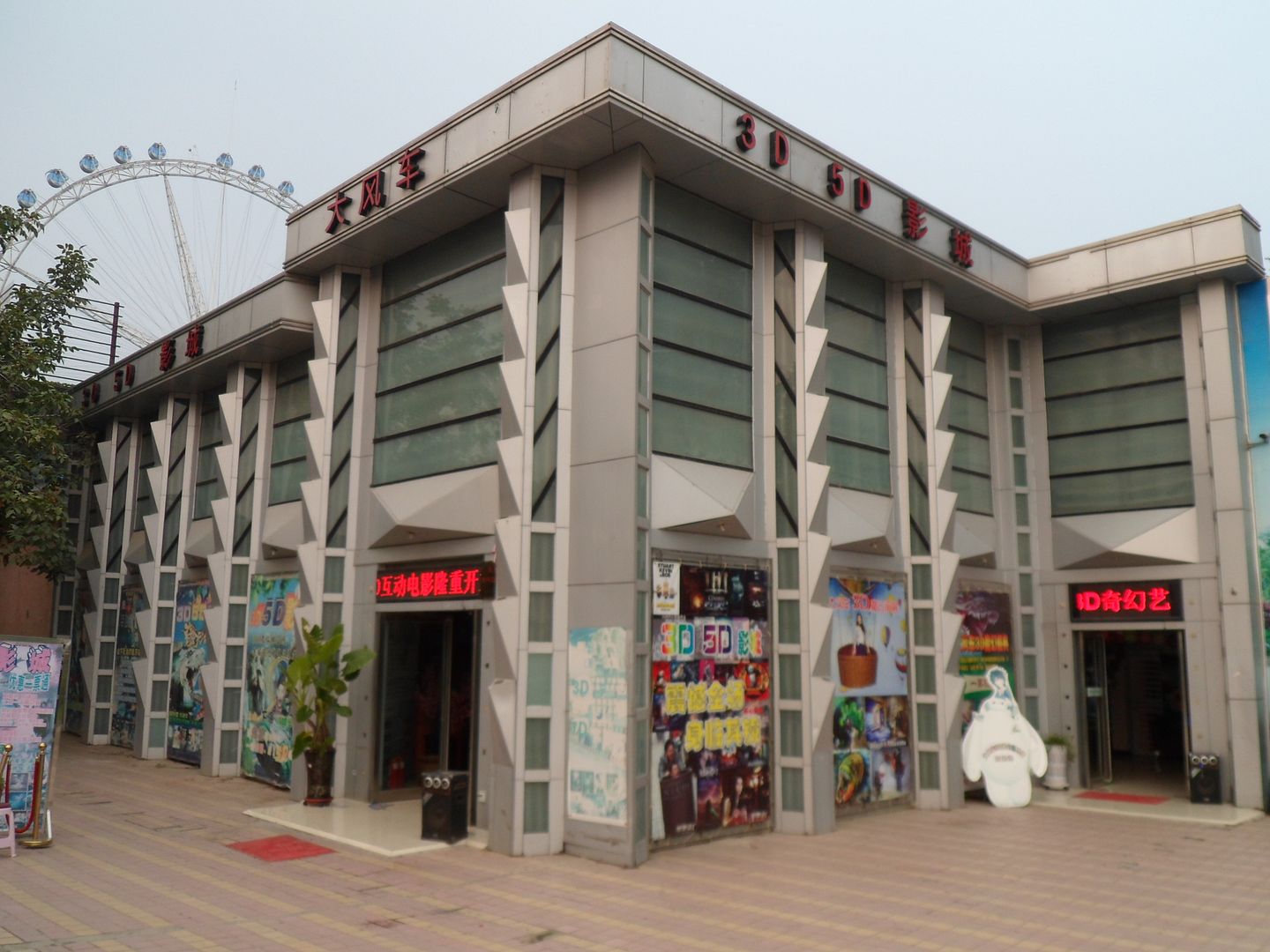 3D? 5D? 7D? All the Ds!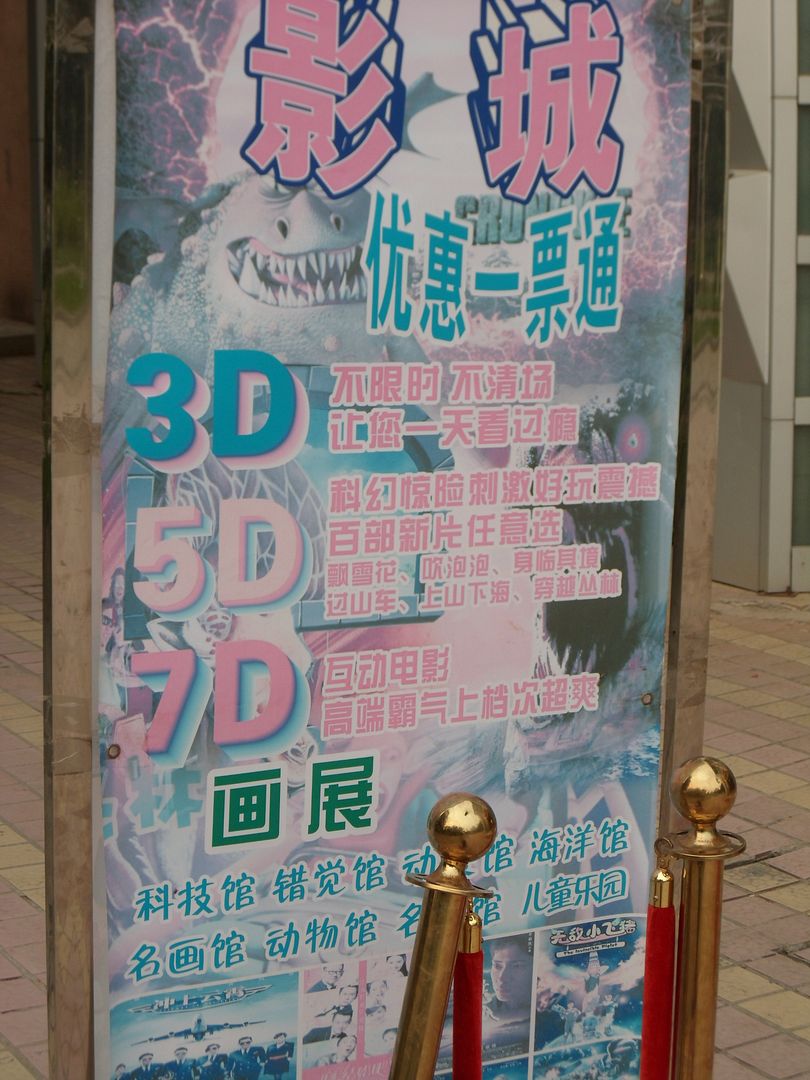 Knockoff looper: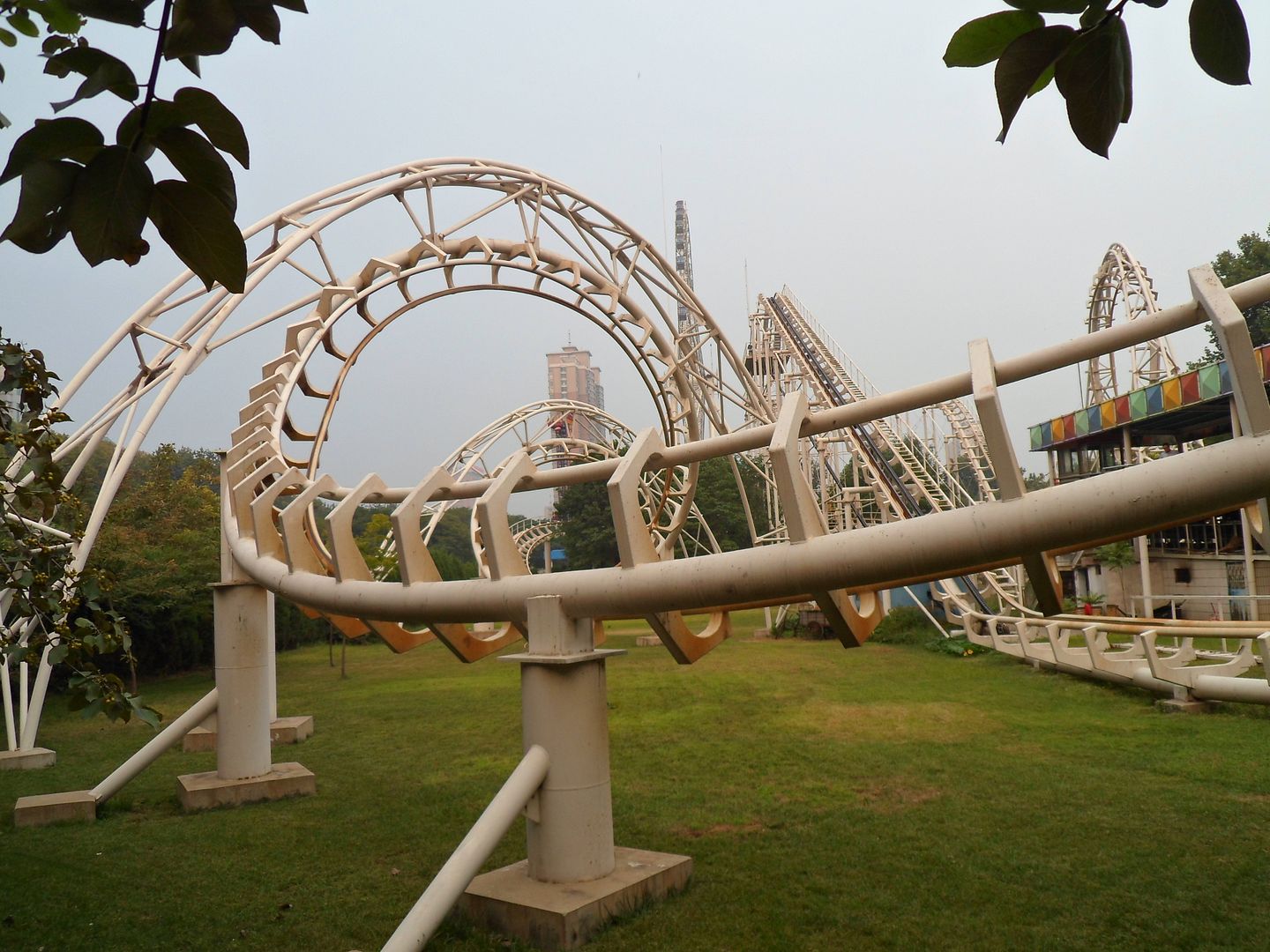 Stuff: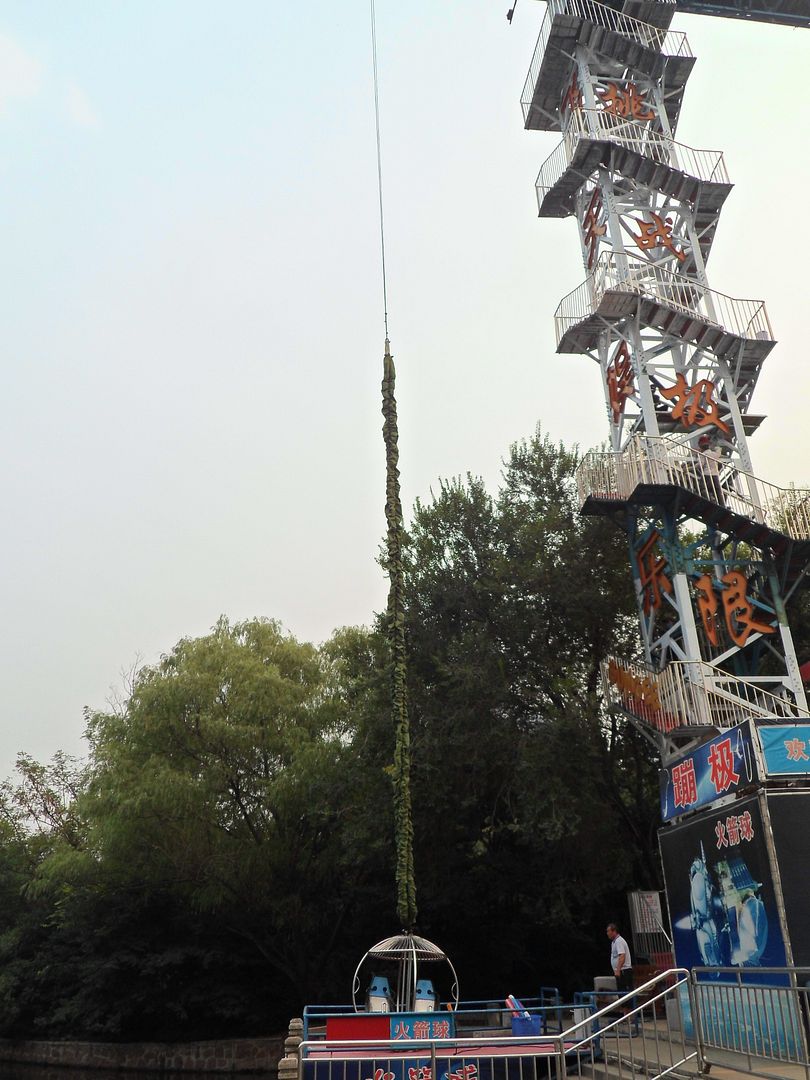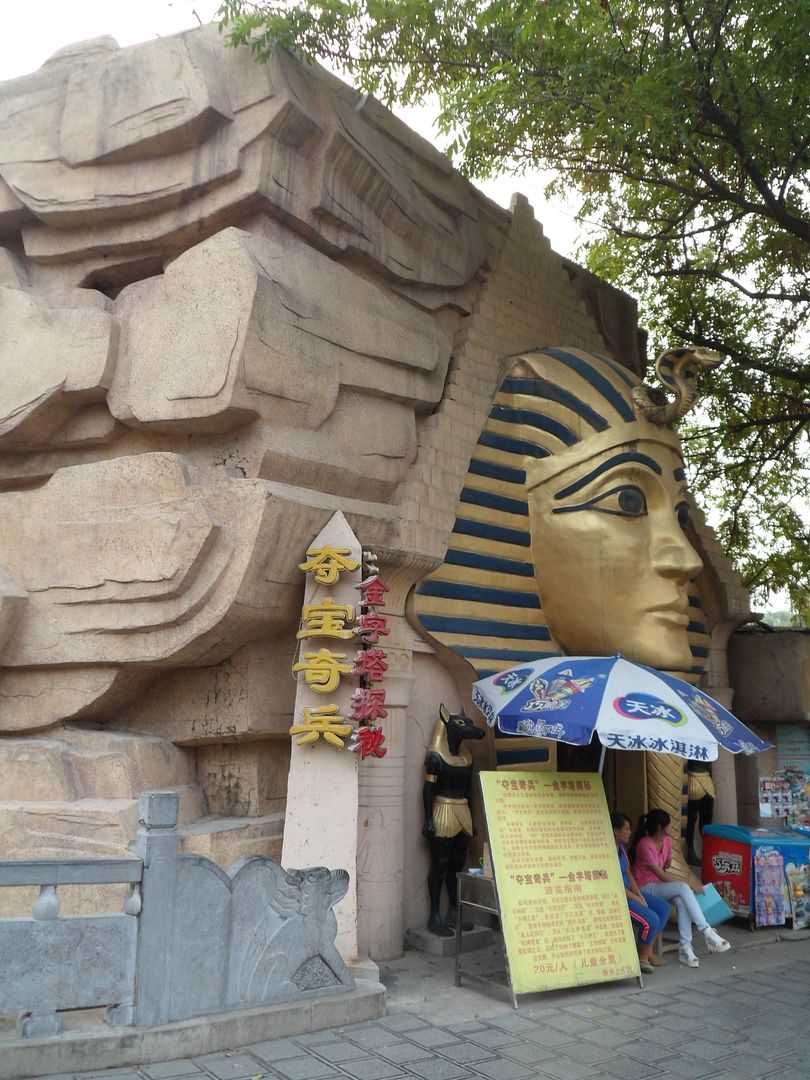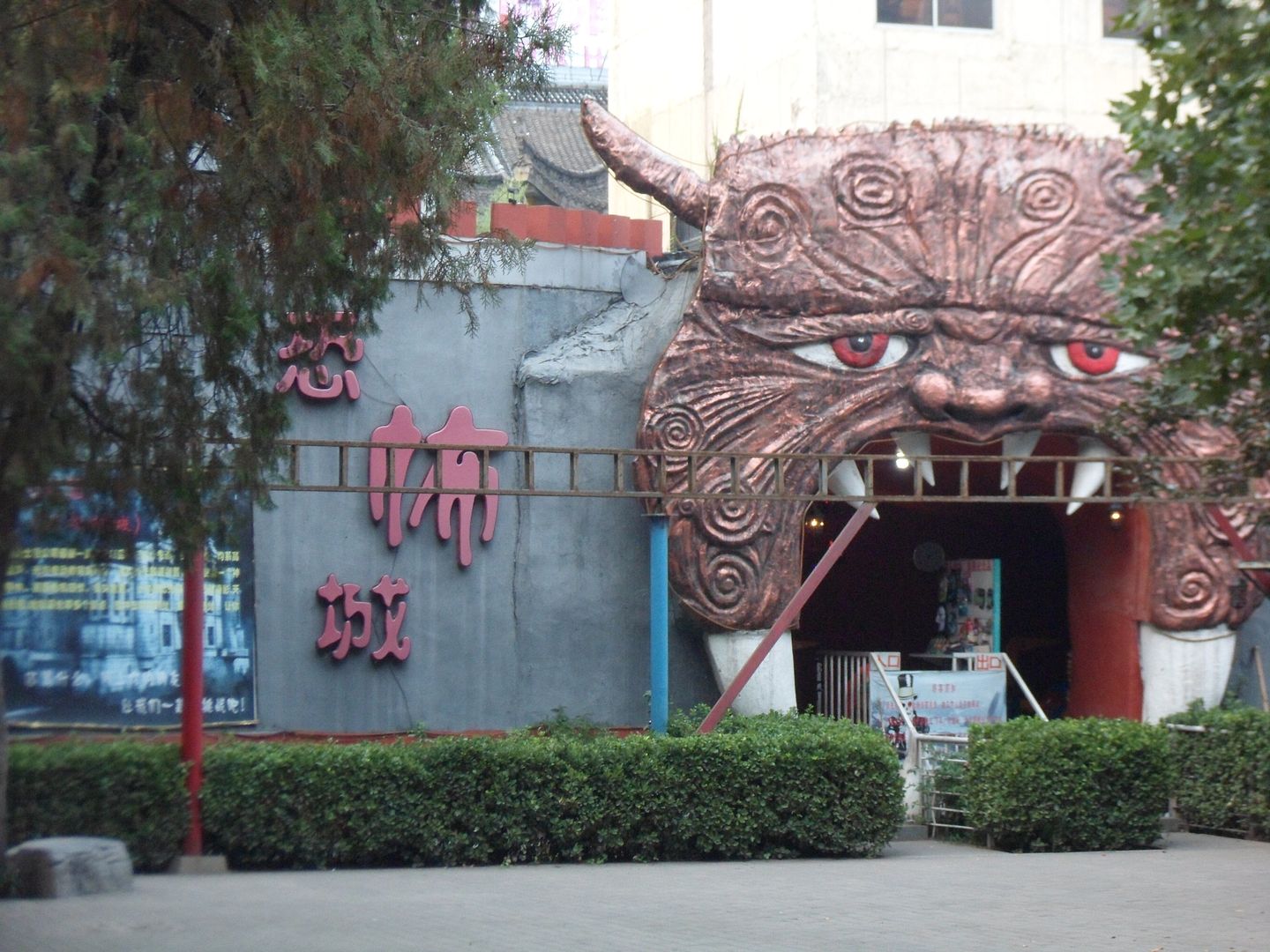 It took me ages to find the second coaster since it was in a completely different area. It was actually nearer the main entrance, and I'd come in from the opposite side. It was just a knockoff of a knockoff Golden Horse spinner.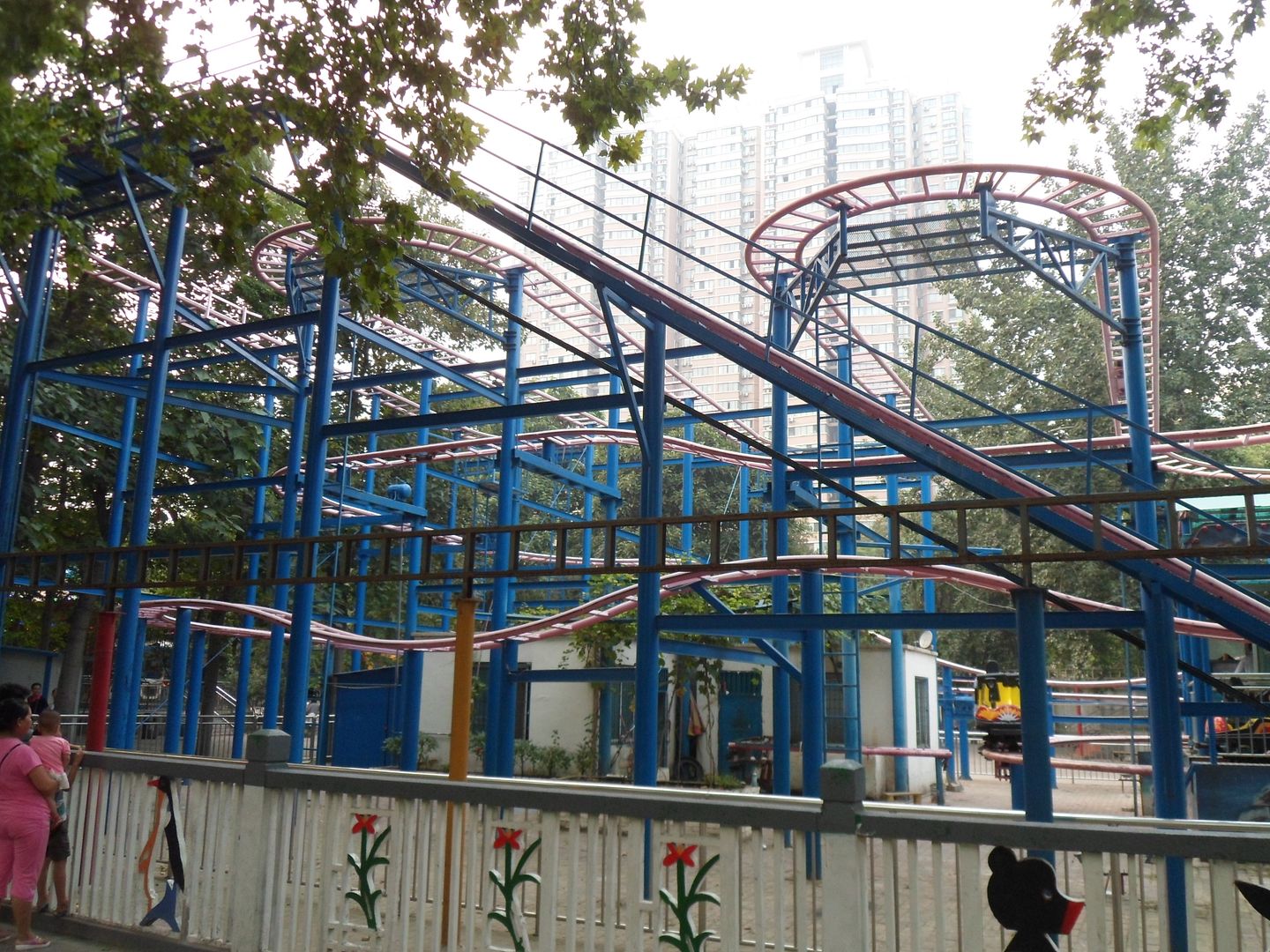 From there I walked to my hotel so I could see a bit of the city. The bit I saw was a f**king dump if I'm being honest, though other areas, like the CBD, are supposedly nicer.