Well - I've finally got around to writing my vienna trip report!

Day 1: Schonbrunn palace and see what else happens.

As it was my birthday, I ordered breakfast on the plane.
The flight with Austrian was very nice - Lots of legroom and a tasty schnitzel to boot! Only thing was I paid for a window seat.
And could only see a few clouds! :drinking:
Landed and had a nice early hotel check-in (Hotel was a bit dumpy), and headed out to the schonbrunn palace, via the naschmarkt for lunch - dozens of food stalls - all closed - a quick google search said that this was because it was actually a bank holiday - corpus christie, and on a thursday... Ended up in a little cafe having goulash soup (yum)
Then on to the schonbrunn palace - I was thinking of spending an hour or so, and then heading off back to the prater.
They were really lovely gardens, and there was a free concert by the Vienna philharmonic orchestra, so I spent the rest of the day there. have some pics!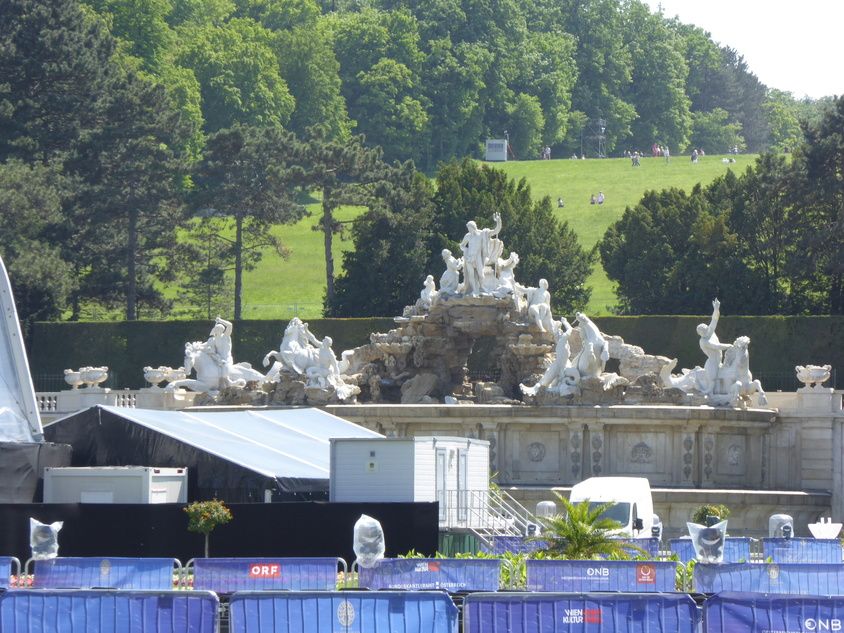 Beautiful signage - I guess it was just for the concert!
Also splashed out on the maze and labyrinth
Loved the labyrinth which had some cool interactive stuff, like this
what's that - why it's climbing chiming poles of course!
wobbly boards and water features
musical stones
mirrors
and stepping stones
headed up the hill to the gloriette: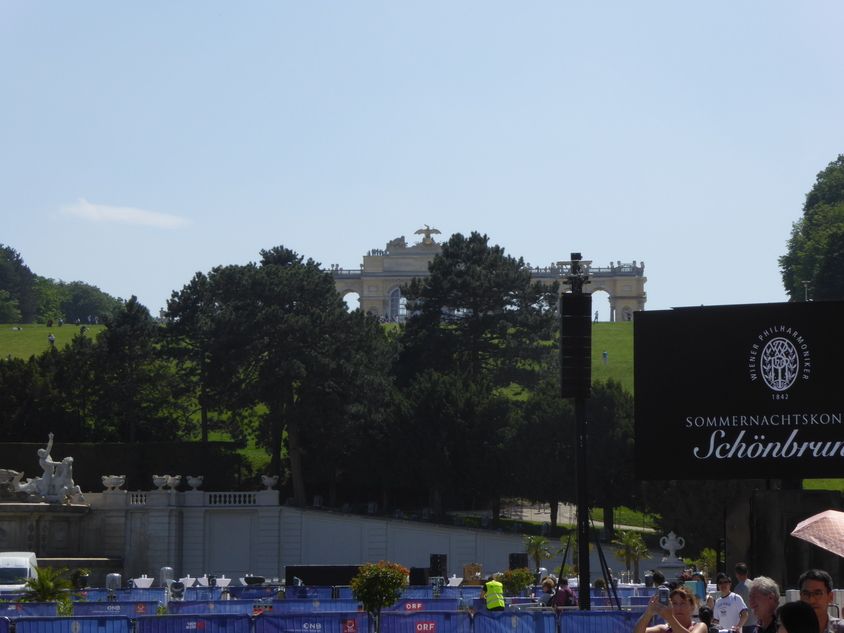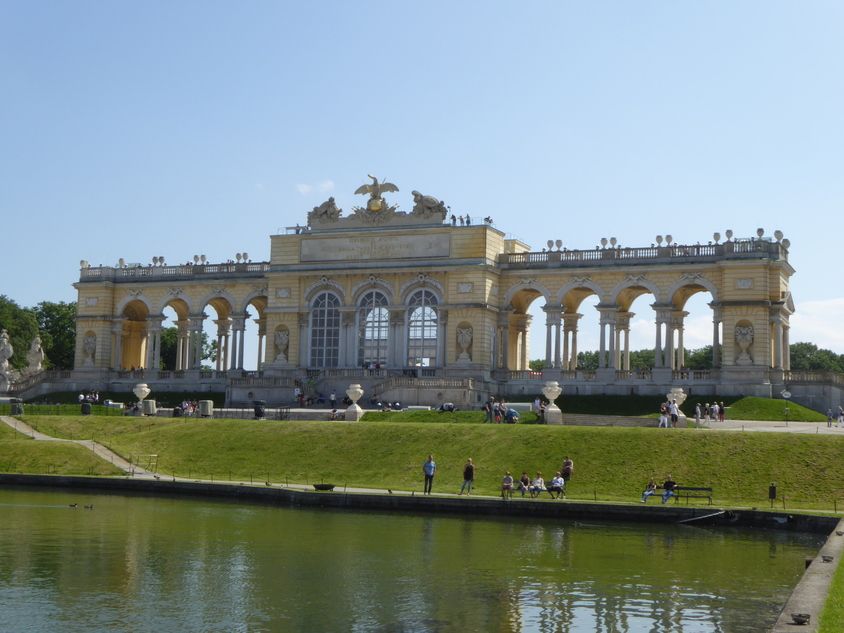 Great views on the way up
even better at the top
What a nice city!
Had dinner and got set for the concert
The concert was excellent!
let's finish day 1 with another kind of selfie!