I don't have a name for the park yet. But it's a harder deciduous challenge park, and the title is the file name.
It's a multi-themed park. I am growing it organically like I did with the arctic park. In RCT3 I used to plan out the areas in advance, but it meant there were a lot of empty voids. Sure, the pathways and transport were in place, but I felt pressurised to fill in the gaps.
I this park, the gaps are smaller, which helps me fill them more creatively. These screenshots are of the family and child area.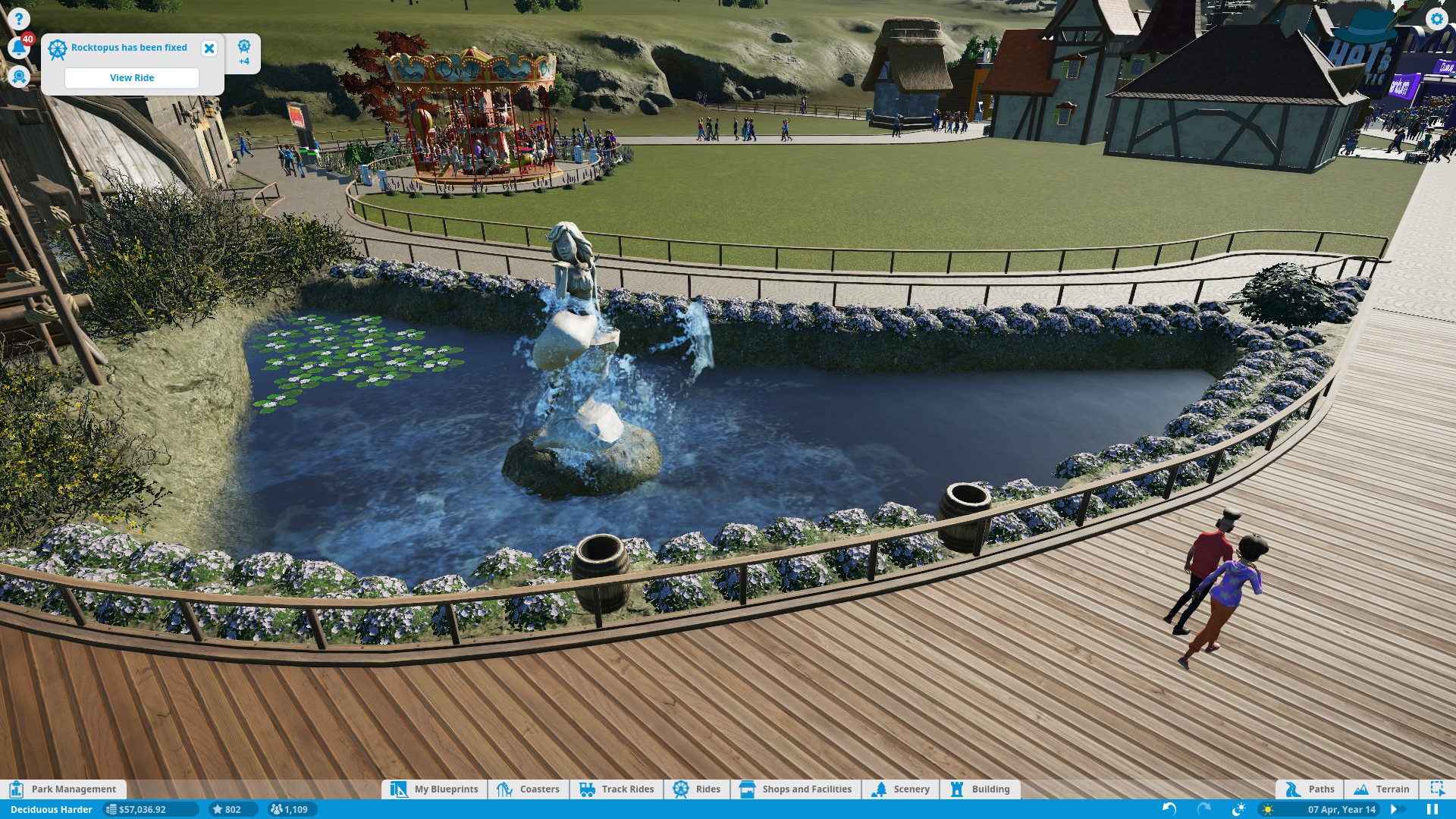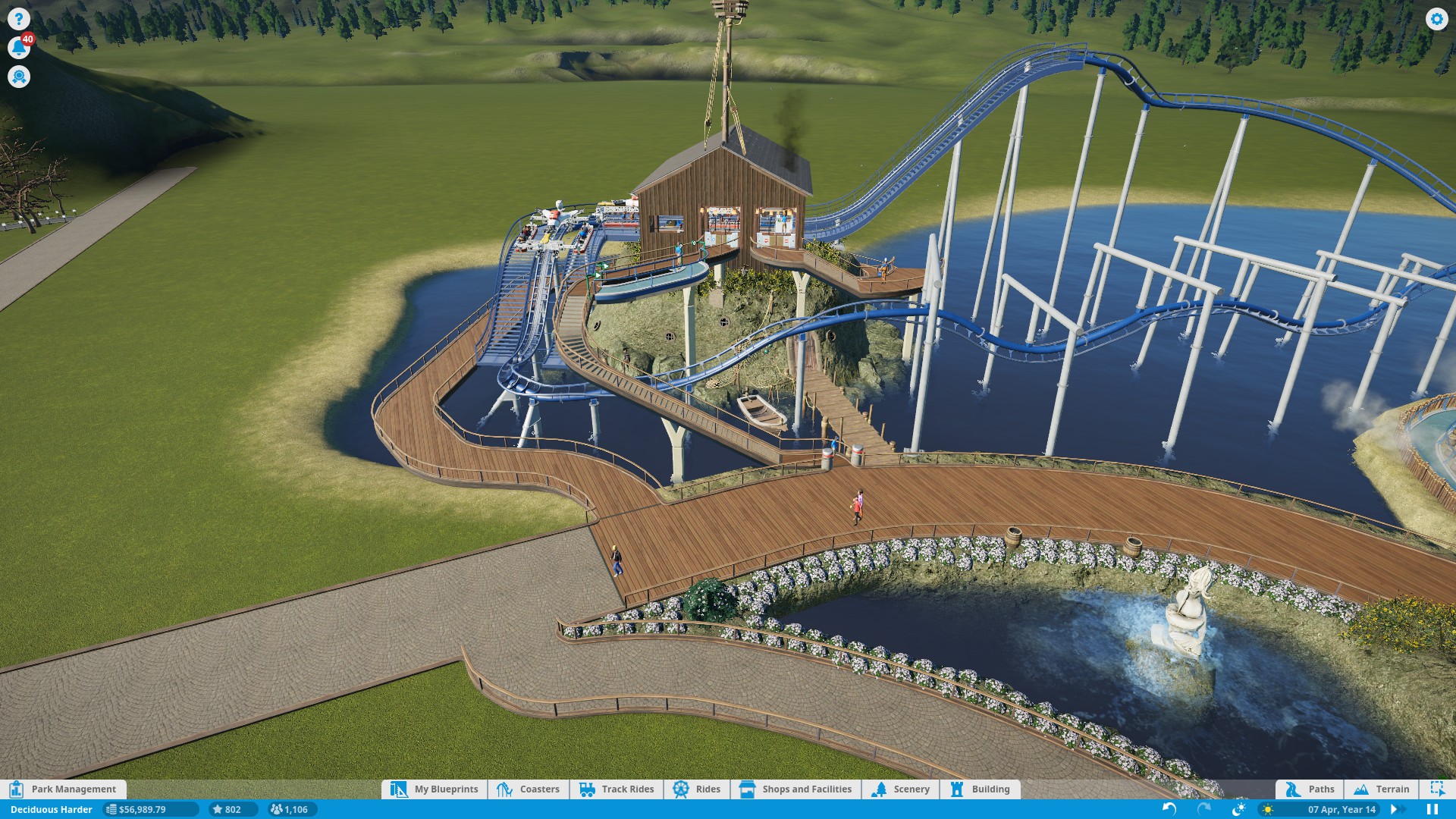 That area is nautical themed. Between that area and the starting street is a vague "garden party" like area. I am hoping to blend the zones together better. Unseen is a Technology themed area which gets more sci-fi the deeper you go in.
There is a sub-area where I plan to build a coaster. The bare basic scenery leading up to the ride entrance is established. I have vague terrain to work with, I'm just waiting for this particular coaster to be done researching. In work, I had as strong idea for what I wanted to do in Planetcoaster. This is what I had in mind:
I wanted to do something different. It's going to be fun!
Last edited: