Slut for Spinners
Social Media Team
Sorry I forgot to post results. Thursday nights are busier than I expected.
My ride, with a total of 48.3 points, was November Gale: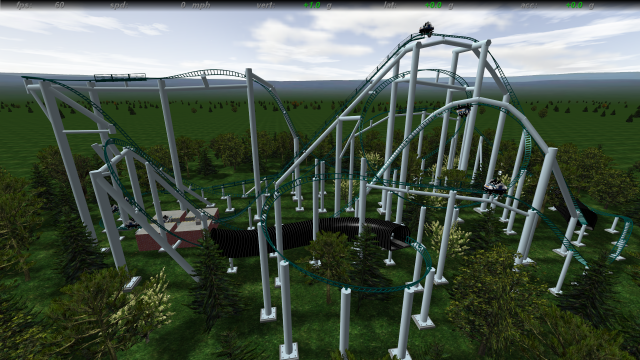 In 9th place, with 33.8 points, is Cobra by Treeis: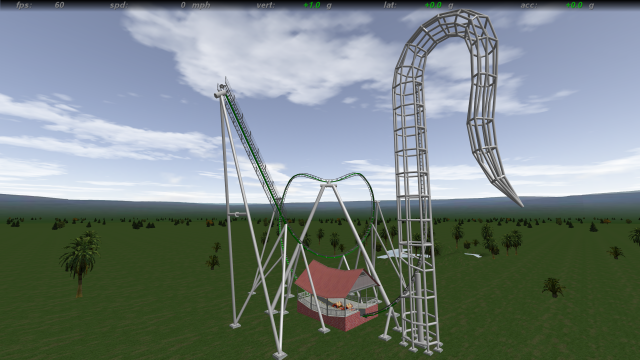 Cobra was by no means bad regarding technique, but it lost a lot of realism points. There were also a few rides where I got next to no spinning.
In 8th place, with 35 points, is Tijuana by TomahawKSU: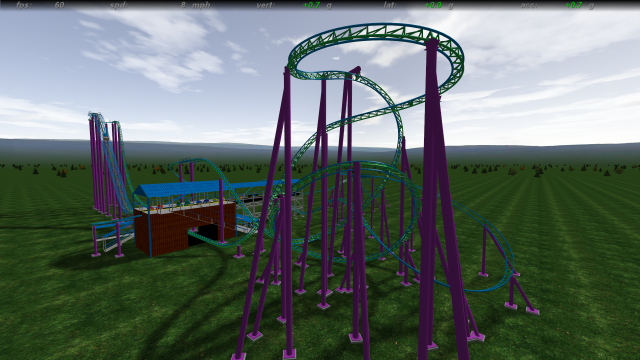 By no means your best ride, I enjoyed the double down going backwards and the hills seemed to have consistent spinning. Don't forget to finish supporting next time
In 7th place, with 36.25 points, is Turbulence by Youngster Joey: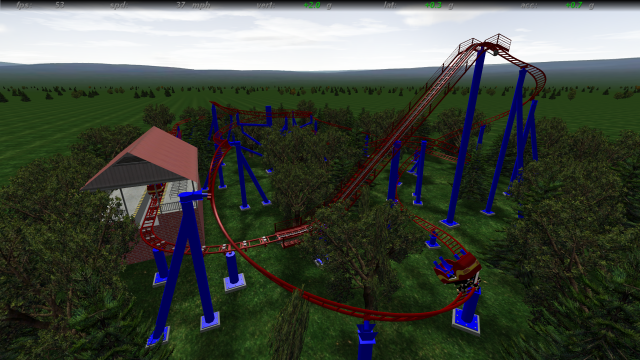 Like the others so far, it wasn't bad. Turbulence just didn't have anything special or stand out.
In 6th place, with 38.6 points, is Akros by Metalhead7: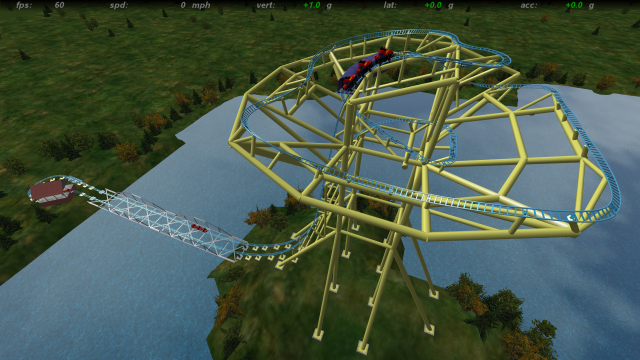 Akros definitely wins the weird award. I liked the idea and the layout, but the thing that drove me the most nuts were the bridge supports, which would have failed almost immediately.
In 5th place, with 38.9 points, is Twist n Shout by Intricks: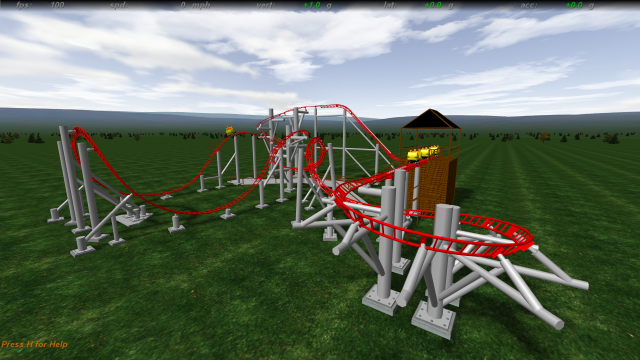 Although very short and a bit too intense (red lateral Gs), I really liked the layout. The elements chosen provided a huge amount of spinning and left me with a wtf feeling.
In 4th place, with 40.6 points, is Throne by Kimahri: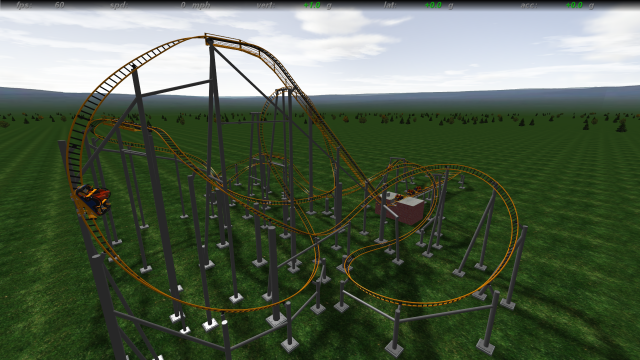 Throne is fast and realistic. Most of the points were lost due to pumps and jerks in the track.
In 3rd place, with 45.63 points, is Flexx by Jer: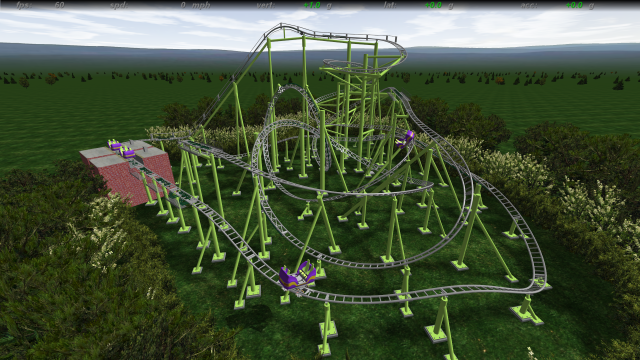 Another quality ride by Jer. Trackwork, realism, etc was sound but nothing really stood out from the other rides. The spinning was also hit or miss.
In 2nd place, with 46.6 points, is Cyclone by Uncle Arly: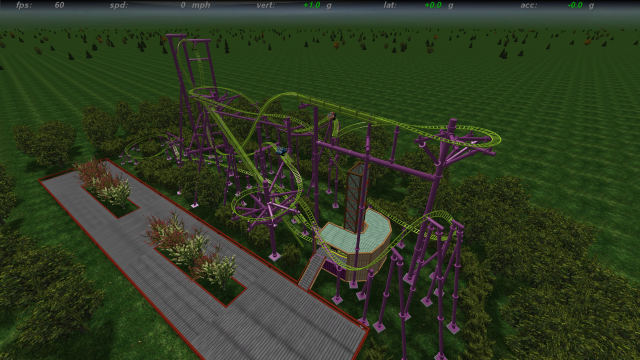 Cyclone was all around great regarding trackwork, originality, and adrenaline. It was also one of the most aesthetically pleasing ride in the contest. While I loved the idea of the launch and I hope it happens in the future, it did drop your score a couple points in the realism category. Well done though!
And the winner, with 50.1 points, is Jungle Twister by Hixee!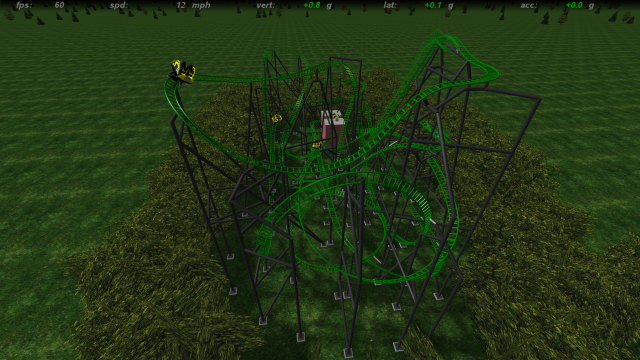 What set Jungle Twister apart from the rest was its ultra realistic layout. It was very much a compact Maurer Sohne spinner with inversions squeezed in there. There were a few spots that probably wouldn't pass an envelope test, but everything else was ace. Congrats, Hixee!