One more in the books.
In
6th place
, with 28.8 points, is
Celestial Flare
by
Youngster Joey
!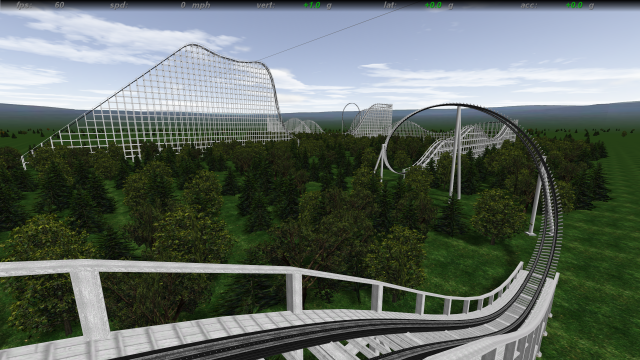 Definitely not your best effort compared to some past entries of yours. Shaping and lack of inspiration were your downfall here. Your corkscrew was nicely shaped though.
In
5th place
, with 35.9 points, is
Blue Tornado and Red Raider
by
SFOGRICH
!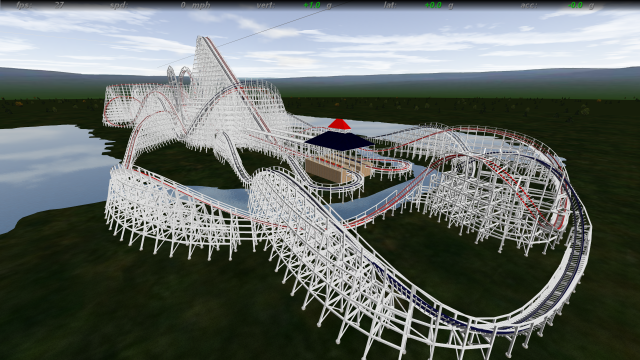 Now everybody knows who to blame for causing their graphics cards to explode! BT&RR was huge and fun. There were a few pumps, jerks, places with incorrect banking, and places where a segment could have been split up, but over not a bad ride. You're also on quite a streak with painting your rides in some form or red and blue.
In
4th place
, with 40 points, is
Protector of the Sky
by
Metalhead7
!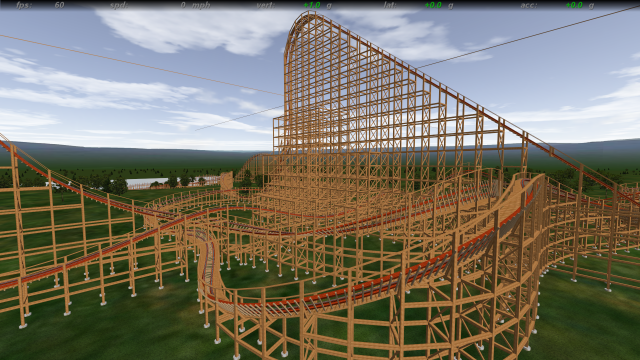 I loved the beginning of the layout and I thought the beyond vertical drop was an interesting touch. PotS felt like it meandered for most of the second half. Aside from the length, I thought your transitions were well built and the barrel roll was near perfectly shaped. Nice job.
In
3rd place
, with 45.67 points, is
Vespa
by
Jer
!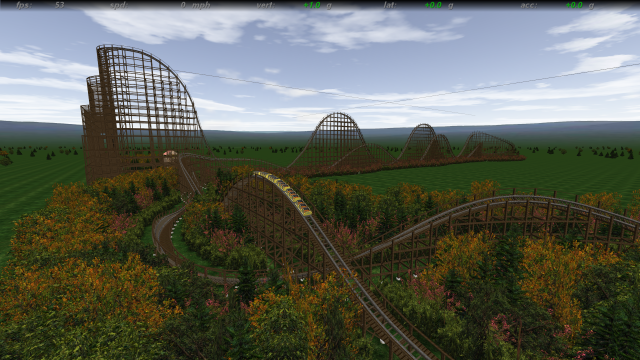 The lone Intamin entry was pretty darn good, but not quite the best. While very smooth and chock full of airtime, it wasn't quite as bat **** as the top two entries. Vespa was also majorly lacking THE ejector hill entry to the twister section.
In
2nd place
, with 47.17 points, is
Kingslayer
by
TomahawKSU
!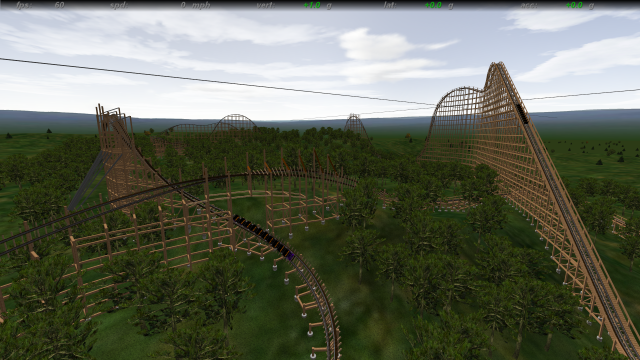 Close, but no cigar. I loved the out of control feeling the ride gave as well as the Outlaw Run inspiration. The ride seemed to meander a tad, but that did not detract much from the overall experience. Your transitions and element control are also improving. Well done!
In
1st place
, with 49.17 points, is
Chupucabra
by
Error
!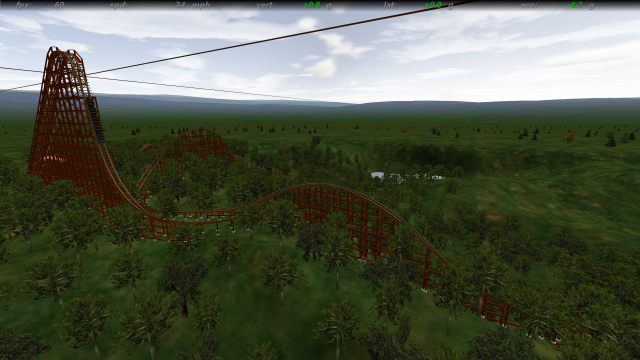 Chalk another one up, Joe! Chupucabra was out of control in every good way imaginable. I can see RMC building a very similar ride in a hilly setting. The ride never let up and the layout flowed from one element to the next. Out of this world job on the upwards barrel roll.
Congrats and thank you to all who participated. Don't forget to check out competition 8 if you haven't yet!