Not long back from Madrid, managed to get 11 of the 13 creds available, plus see a Real Madrid game and some Pandas and Brown Bears. Having fretted about just how to get to PWM, or indeed on how to use the Madrid Metro in general given some of the horror stories online, it's beyond simple so at some point in here (and not just for Hixee :--D ) I'll link to the timetables and explain how to get to PWM etc as there's **** all online and what sounds like a bit of a farce is surprisingly easy if you plan ahead.
Anyway, after dropping our bags at the hotel Friday afternoon we headed straight onto the metro towards PDAM, got off at Batan and walked under an underpass straight up to a side entrance.
The park was dead, and none of the coasters were operating which was a worry as the park had been open for a couple of hours by the time we got there. Fortunately the forecast rain had held off (as it did for both park days, fortunately given other comments online about both parks essentially shutting up shop if it so much as drizzles) so we headed straight for Abismo. I dislike vertical aspects of any coaster, so wasn't looking forward to the lift hill at all. Though any sort of nerves were soon replaced with rage when grey clouds closed in and, just a few people from the front, some Spanish schoolkid decided to invite 18 of his friends to come and join him in the queue and, as much as we tried to make ourselves wide to block their path, they simply climbed the fence and went around us, right in front of the operator. Nothing said. Welcome to Spain. ****. Fortunately the clouds came to nothing, we got on eventually and it was surprisingly decent, forceful, the airtime hill is great. Just a bit too short.
Straight over the path to Tarantula, had heard some good things about this one. Again, queue jumping galore, again right in front of the operator and again nothing done about it. Fortunately I don't think they teach them what "**** ****" means as it was muttered several times. The ride itself was a surprise, so much more forceful than the other two spinners I've ridden, a couple of the transitions were bordering on painful though so I'd probably just put Chessington's above it.
Headed round to Tornado, not holding out much hope given we had seen water dummies locked in the trains at the station whilst on Tarantula, and indeed it was closed for maintenance.
Settled on finding some dinner, fortunately they had machines to place your order and pay, and then you had to hand the receipt to the cashier who then prepared the food. You'd think they'd have managed a system like McDonalds have where the food is prepared as soon as the order is placed rather than when the receipt is handed in to aid in peak periods but alas, that'd be far too efficient for them. Still, amongst the meagre offerings I settled for sausage and chips. Got this;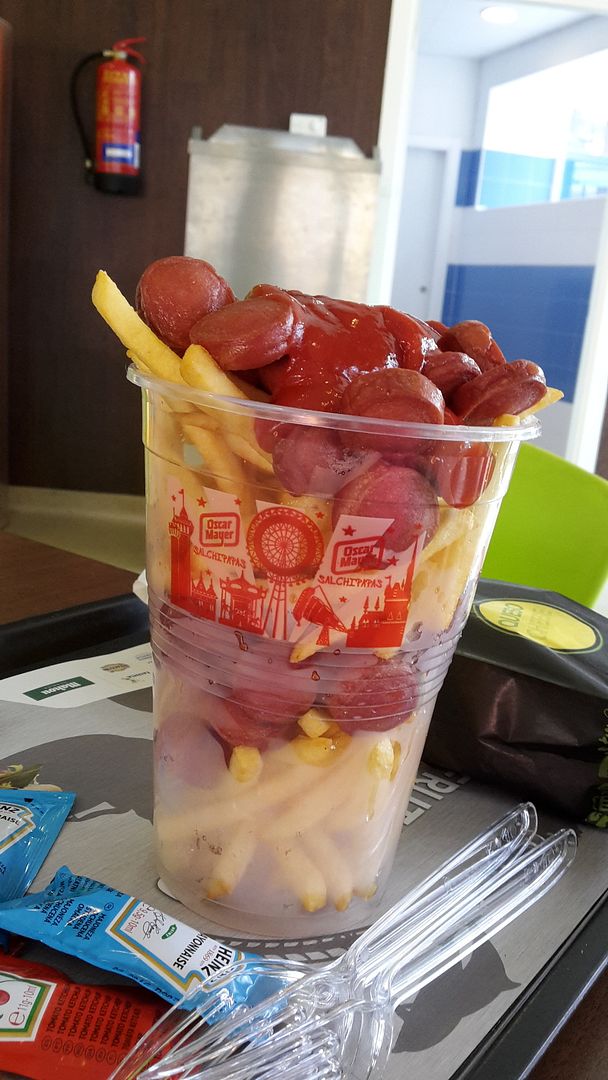 Headed over to their mine train type coaster, was quite substantial for what it was, extremely smooth, good filler coaster. Managed to get the kiddy creds with no drama, surprisingly again given some reviews of it not being allowed, although there was one awkward moment when we sat together on the smallest coaster and it took a while between the ride ops lack of English and my trying to guess what she was saying to realise I had to sit in a seperate carriage. So that ride, on my own, at the back of the smallest coaster in the park, with everyone's eyes on me, well never have I been more aware of developing into somewhat of a credit whore.
After getting on the wild mouse that was being loaded 4 cars at a time with each car crashing into the next one at the station (I swear they had bypassed the block system to do so), we were pretty much done, bar a couple of pictures to show that the park is actually quite nice;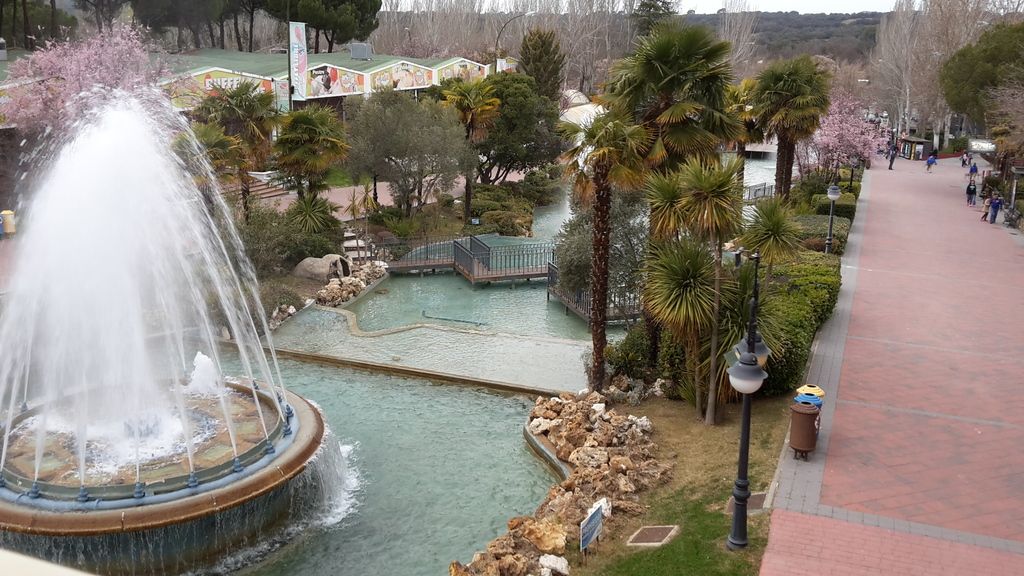 Nice enough park, piss easy to get to from anywhere in Madrid via the metro. Coasters are so-so. A Spanish Drayton Manor, basically.
Next day was all about Parque Warner Madrid and **** me I spent ages upon ages figuring out how best to get to the park. The website suggests a simple train to Pinto and a Bus from "La Veloz" will get you to the park, or a certain metro station and another "Bus 413" will take you to the park but when you try and google either bus routes or companies you stumble across a wall of confusion that either doesn't translate, doesn't make sense or doesn't exist anymore. So, hopefully this is of help in the future.
Sol or Atocha are both metro/train stations that are served by the C3 Line (Purple). All the ticket offices were manned but the machines had an English option so we stuck to them. We went from Atocha as we wanted to see the garden section of the station that had turtles in it. I ''think'' it was platform 7 we went from at Atocha but they're all clearly signposted with C7, C8, C9 etc... The train to Aranjuez is the one you want, looks to be every 20 minutes or so. Only a couple of Euros. When you get to Pinto, the bus stop is quite literally across the road from the main entrance/exit and the coach 413 picks up from there. 2 euros to get to Parque Warner (it's marked as Parque De Ocio on their timetables but either my pronunciation was awful or he had no idea but I had to say Parque Warner until he got the idea) and it drops you off directly outside. Both bus stops have timetables but they're also a nightmare as some buses do and some don't pass PW.
If you can, I got an app on Android that covered the Madrid metro, cernicas and bus network, it was essentially a travel planner but the map aspect worked offline and that was a lifesave in Madrid as instead of eastbound/westbound the lines are identified by their end station. The timetables for the 413 bus are here;
http://www.madridbuses.com/autobuses-in ... arner.html
, and I believe any of the times that have a P next to them will stop at PW. The bus stop is the same for buses both coming from and going to Pinto so make sure you check the right timetable, the ones at the bus stop were different to the ones I've linked I'm certain because I remember that the last bus to Pinto left the park only 15 minutes after the park closes. We left early enough though so that wasn't a problem. All in it took us about 70 minutes to get to the park, but that includes the metro to Atocha. The train from Atocha to Pinto was about half hour, the bus about ten minutes.
Think that just about covers it, anything else then feel free to ask as I know the above would have come in useful when I was looking through previous reports for ideas. Why the **** they closed that teasingly close train line I'll never know.
Anyway, PWM. Beautiful park, probably the best themed I've been to.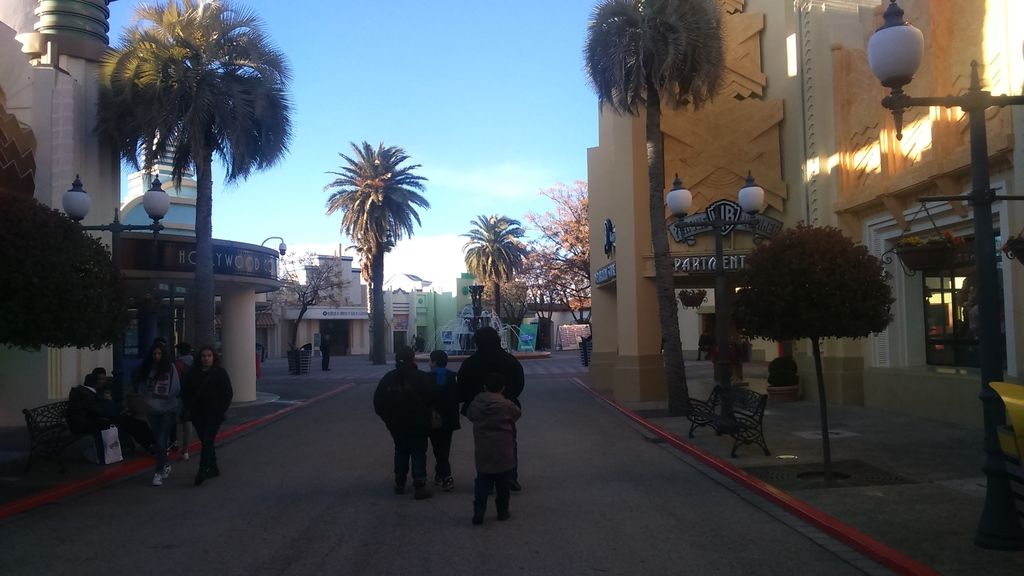 Even little things like the drains being themed was great. There were loads of characters out and about for pictures with, although Funt Stall was being irritating in constantly testing, and constantly teasing it was going to stall exiting the cobra roll. After missing Tornado the day before I'd not have been happy with another missed coaster. We were in the park in time for the police academy show, which was hugely impressive even if I understood little of the dialogue.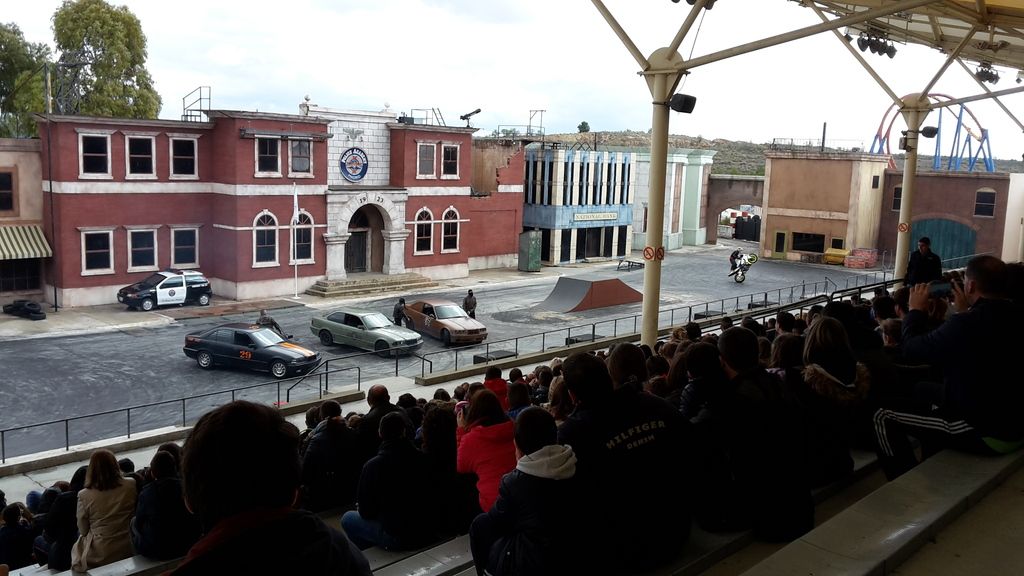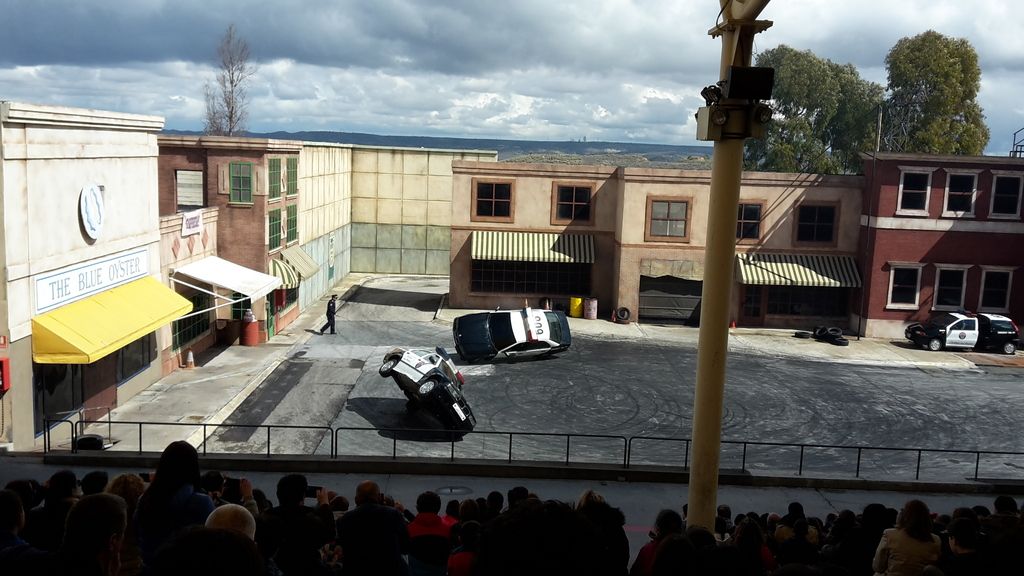 Half hour long show, for free, of such a quality, was impressive. After that, a quick walk over to Superman, which has an impressive queue line themed around Clark Kent's office, and then we were on the ride. I expected a sort of Daemonen/Khan hybrid and wasn't disappointed, the first drop being straight down was somewhat of a novelty, the pull out from the immelman was extremely intense and the rest of the ride was really good.
Batman straight after, again walk on, this time front row. Had been told all sorts about this ride/layout being very intense and was beginning to feel a bit under the weather so wasn't sure I'd enjoy it. Wrong. Yes, it was very intense but it was relentless, the pace never stopped, you see elements coming up in front of you and wonder how on Earth you're gonna make it through them without it being painful but it manages it. Again too, the queueline was brilliantly themed around the Joker.
Food next, again from those self-order machines, again of typical theme park quality. Headed over to Coaster Express but that was closed, almost fortunately given some reviews. Went and got the kiddy credits and then sat down for a Loony Toons show of which the only part we understood was the numbers.
Locals seemed to enjoy it though. Walking back through the park over towards Superman and we heard screams nearby, sprinted over towards Stunt Fall to see it had literally just opened so joined the queue. Again, kids were waving their friends past, this time one even physically pushed Katie out of the way to get past. Scum. Wasn't looking forward to this one in truth, as above I hate vertical aspects of rides and the lift at the start had me **** bricks. Moreso when there was a bloke in a Vekoma jacket undoing the cover on the seat in front, wiggling a mechanism, then hand tightening the bolts holding the cover back on whilst sternly telling a ride op what I assume was that it was ****. Eventually the ride began and, as expected, I hated it. It wasn't actually that rough, I just hated the lift, and again when it catches you for the return leg and ending, the jolt is horrible. Just, not for me at all. Katie loved it though.
Next day was about the zoo (PANDAS) and football. The zoo is actually in the same park as PDAM, just a further stop down the metro if you're lazy. Had heard the zoo was a bit naff and tbf in some places it was, the enclosures for some animals were just concrete squares with very little for stimulation bar Spanish teenagers throwing food at the animals. Though it's clearly been a regular occurence because some of the animals have learned what to do to get attention and, ultimately, food;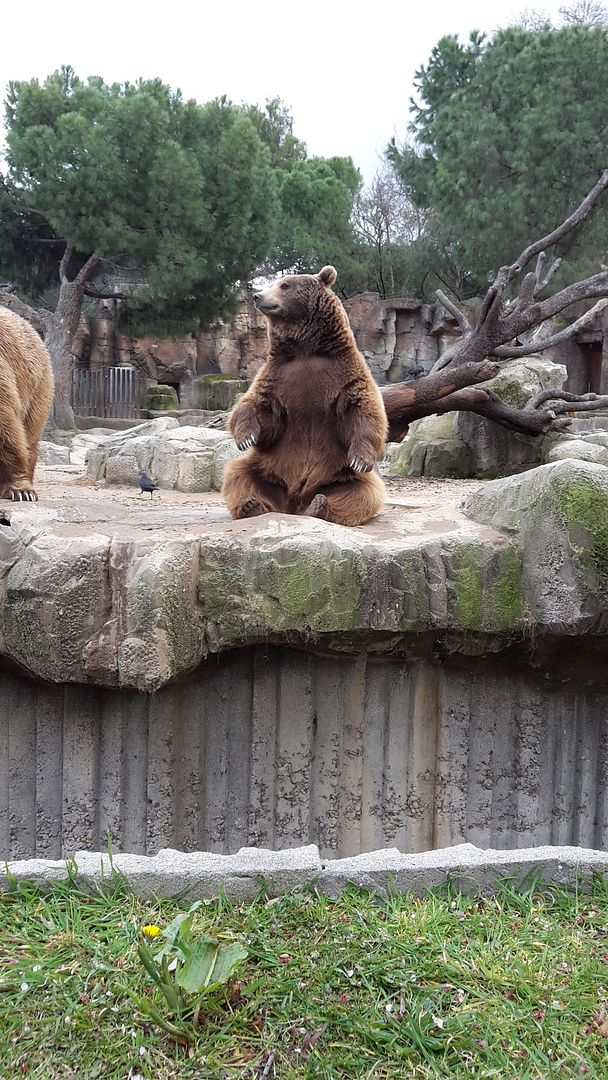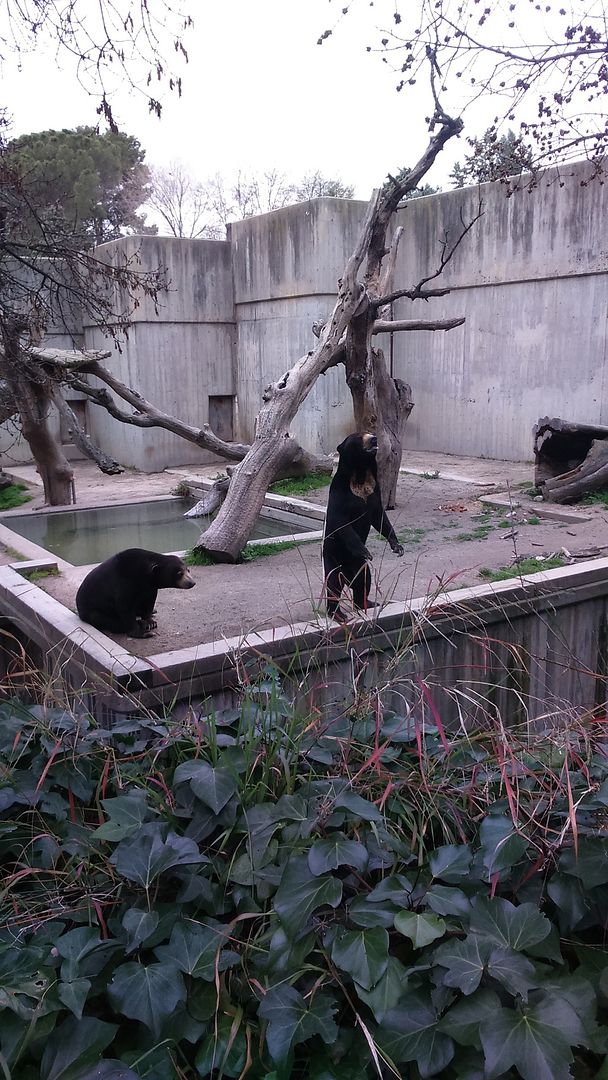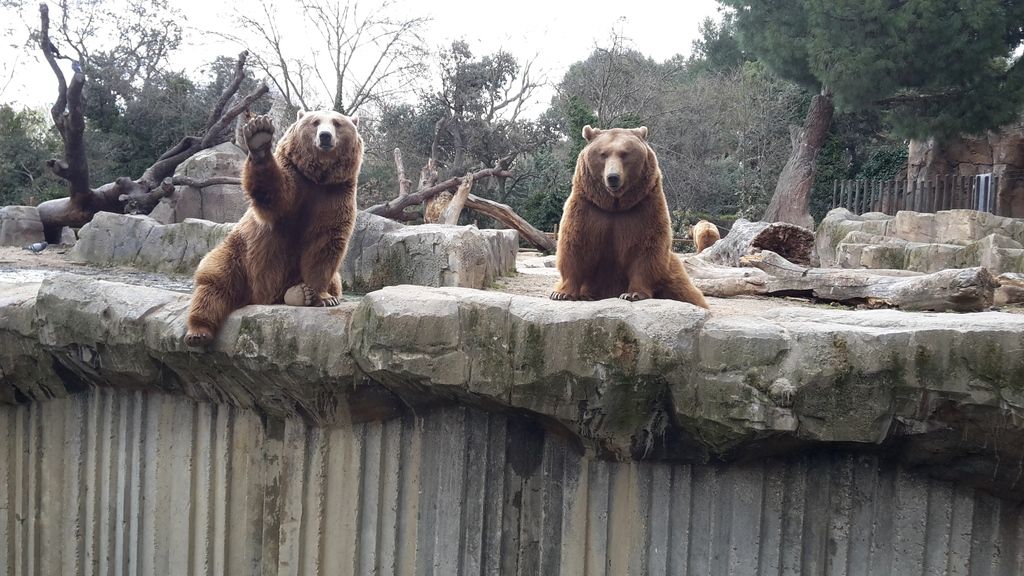 [youtubevid]https://www.youtube.com/watch?v=LYq2-nGiS2Y[/youtubevid]
Also, PANDAS!
https://www.youtube.com/watch?v=NPVxTMZx8R0
After that, it was to the Santiago Bernabeu for Real Madrid vs Sevilla. Was gutted when in Barcelona that we only got to tour the stadium and not see a match so we actually extended our stay in Madrid by a day to make sure we caught the game.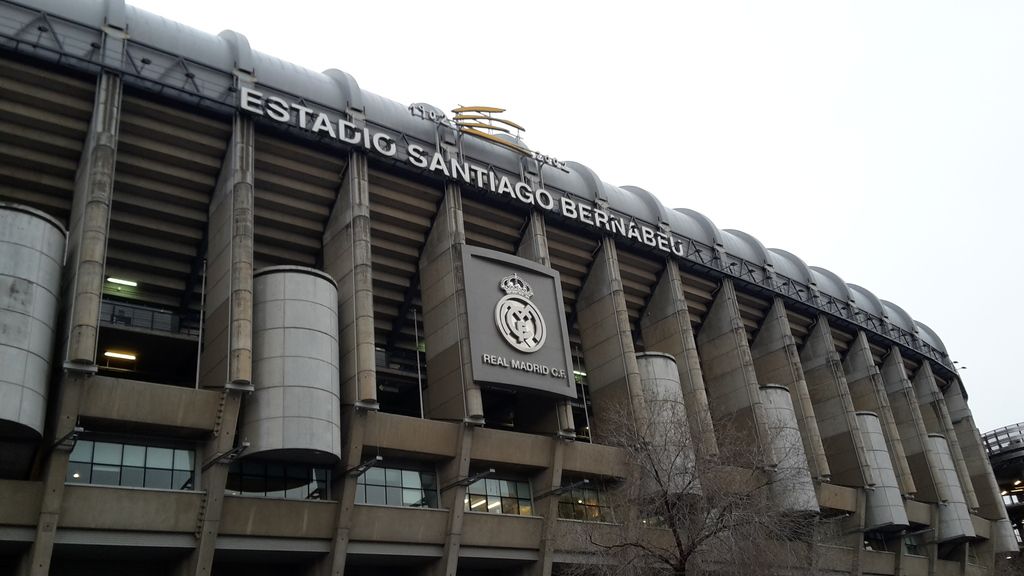 Outside it looks a bit **** in truth, but as with most football stadiums once off the concrete concourses and through into the stands with the pitch in sight, it was immense.
We were sat in amongst a mixture of locals spitting their sunflower seeds all over the floor and tourists with selfie sticks smacking into people left right and centre. Still though, the game was great, the atmosphere very good, the view was brilliant and it was definitely an experience I'd recommend for anybody remotely interested in football.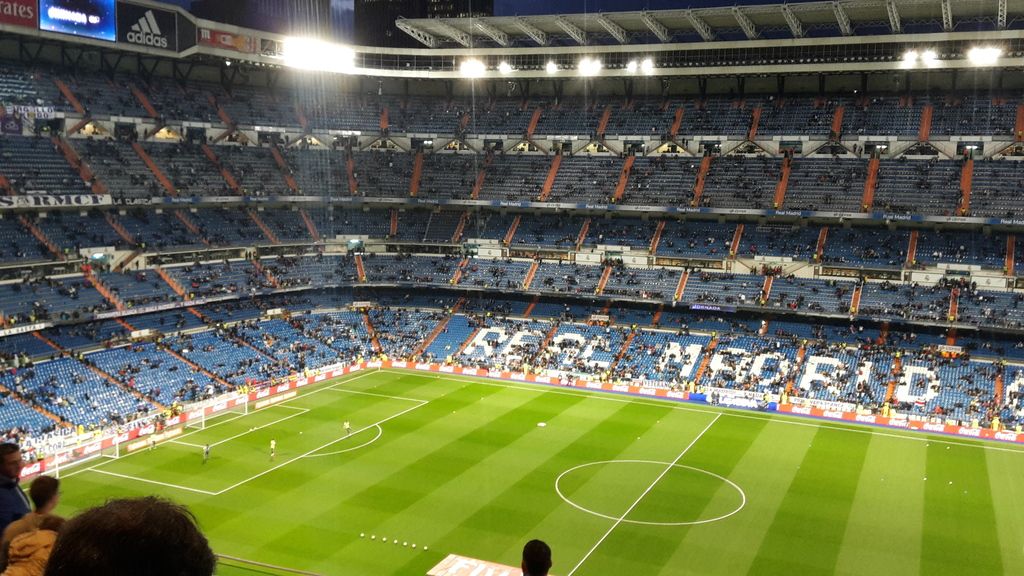 [youtubevid]https://www.youtube.com/watch?v=2zQ8R8uQ2ks[/youtubevid]
It's **** massive! Did something I never do back here and left the game early as there's only the one metro station for the ground and knowing how bad it is at Arsenal after games with hour long kettles it was a wise choice, especially as we'd already seen Benzema, Bale and Ronaldo all score and only missed a tap in after the game was long finished as a contest.
Last day and since it was across the road we did a quick tour of the Ventas bull ring. I loathe the idea of bull fights, but the arena itself was gorgeous and the audio guide did enough to explain why it holds such a strong tradition amongst Spaniards.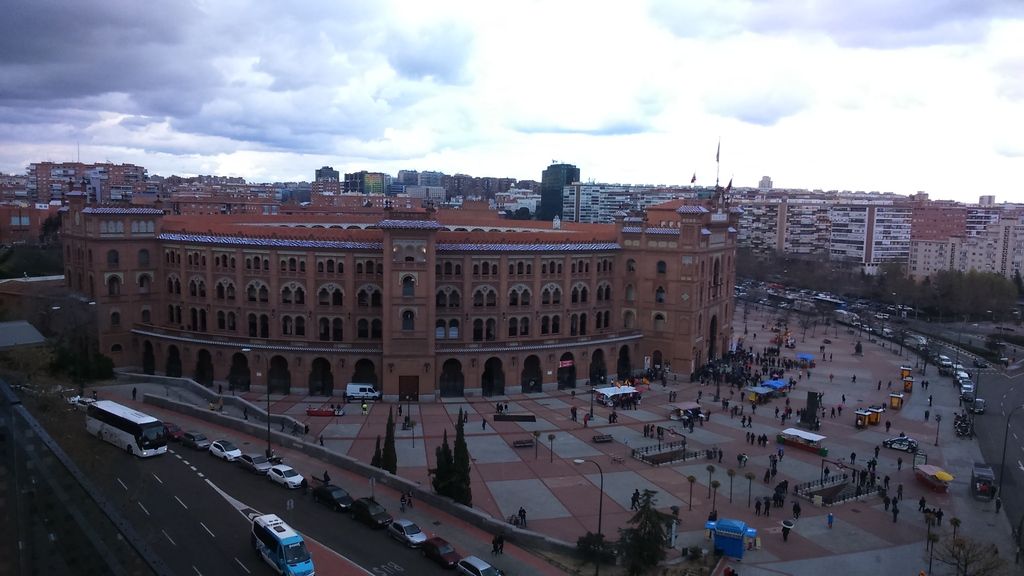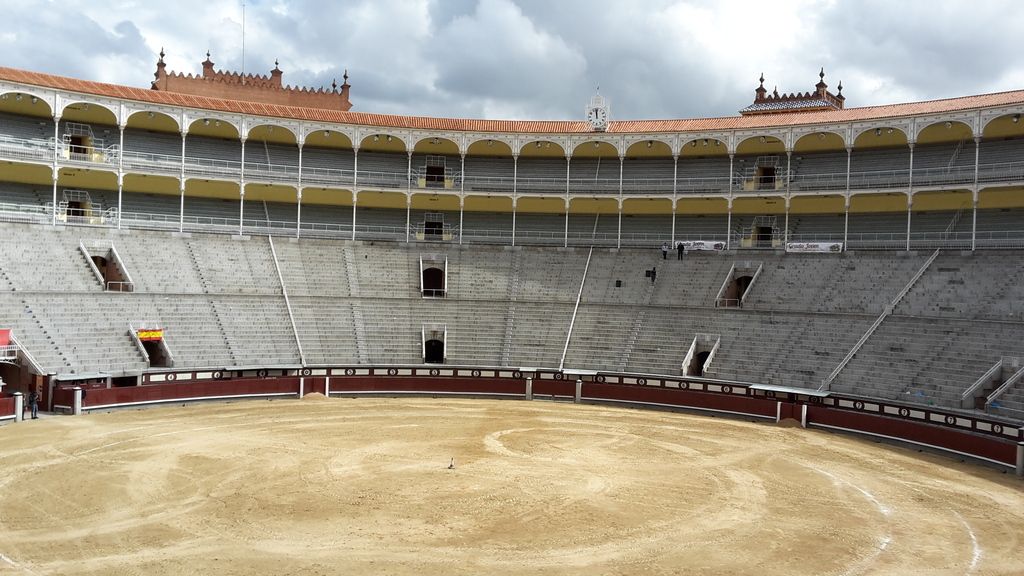 We then had a couple of hours to kill so went into central madrid to check out the touristy bits but they were just crowded with **** street performers and looky looky men selling bootleg trainers so we went and found a Chocolateria I'd seen about that apparently did the best Churros + Chocolate; it wasn't wrong.
fin.