Yeah, when I'm in Waffle House territory, how can I
not
eat there?
Dang, I parked kind of close. I hope it doesn't fall on my car.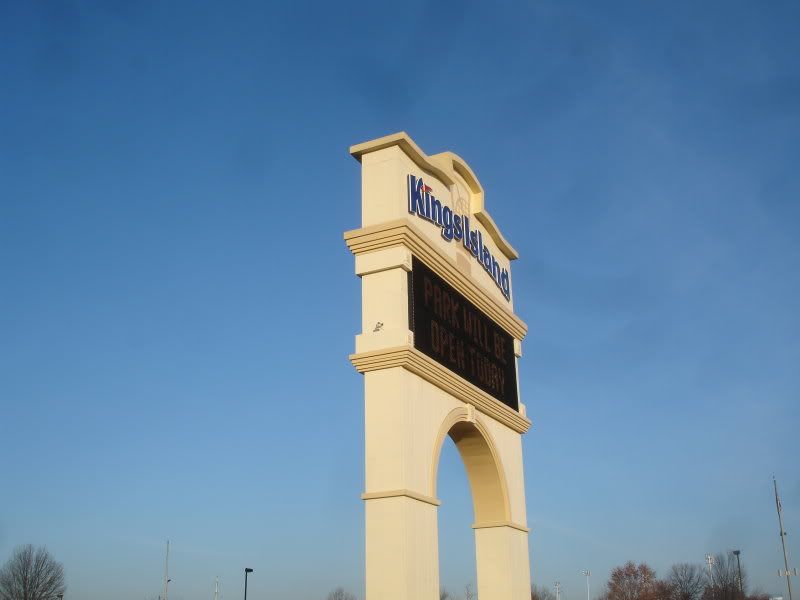 My buddy, Eric. Because I was way too close to NOT drag him out of the house.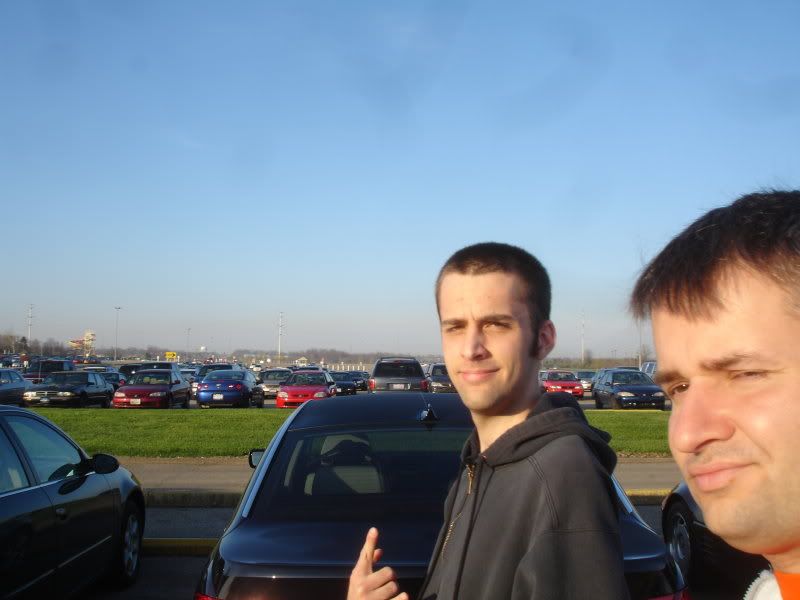 Soon, my pretty.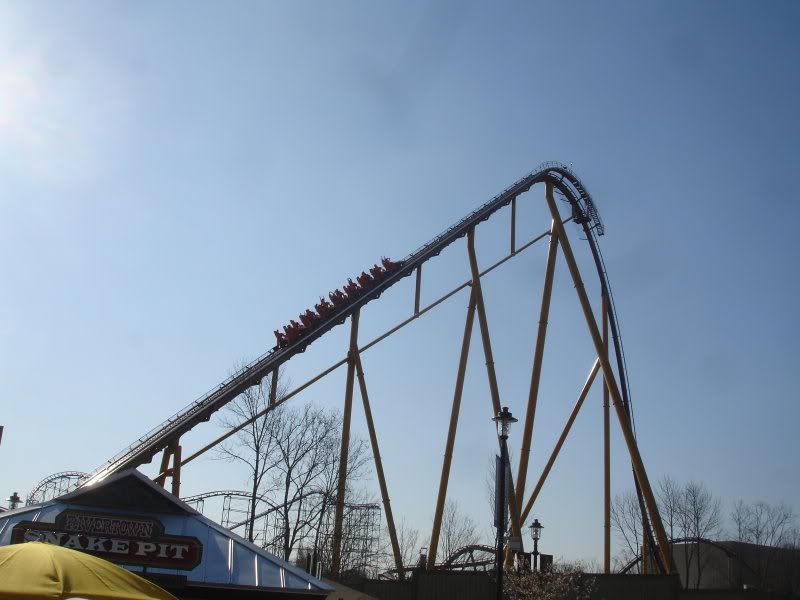 Not really, this sign was like 40 minutes after we got in line.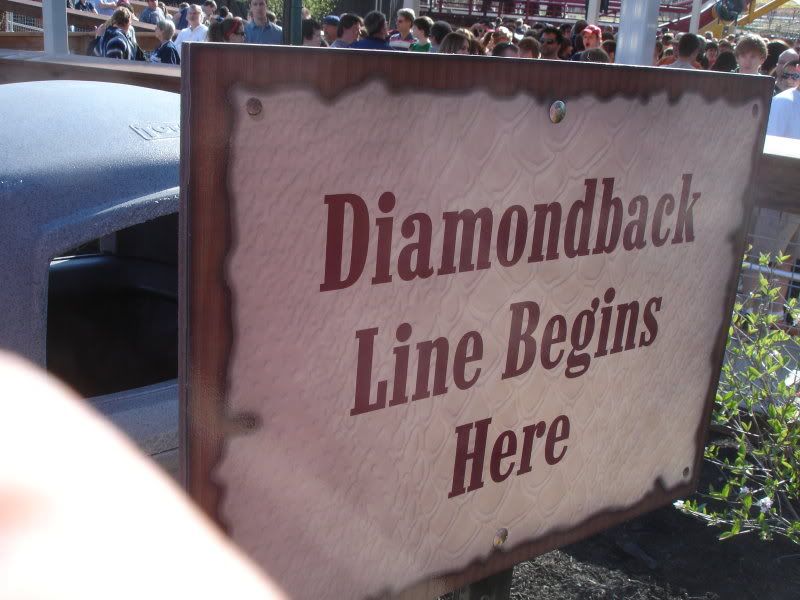 Obligatory shots of massive line.
I still haven't been up in the tower.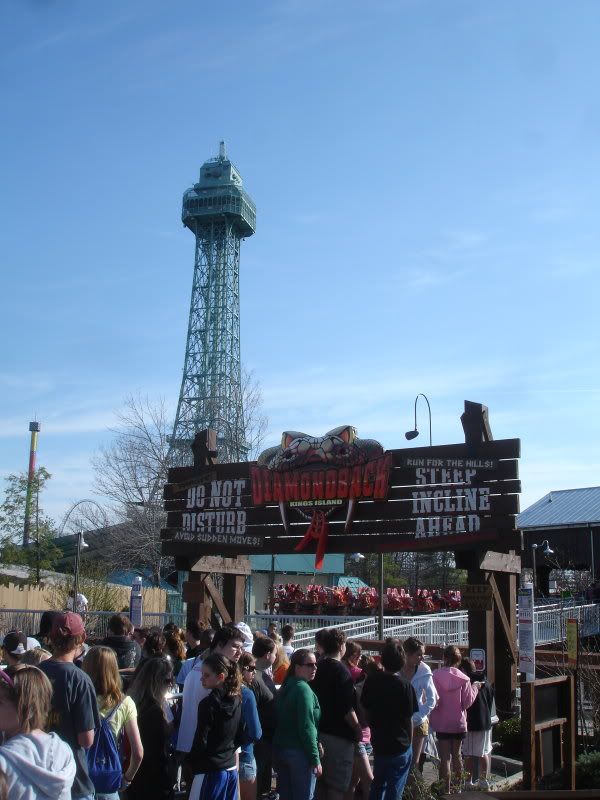 Coasterporn / peepshow. OMFG! Gears!
Getting closer...
Why, yes! I'd be glad to wait an extra 5 minutes for the front row.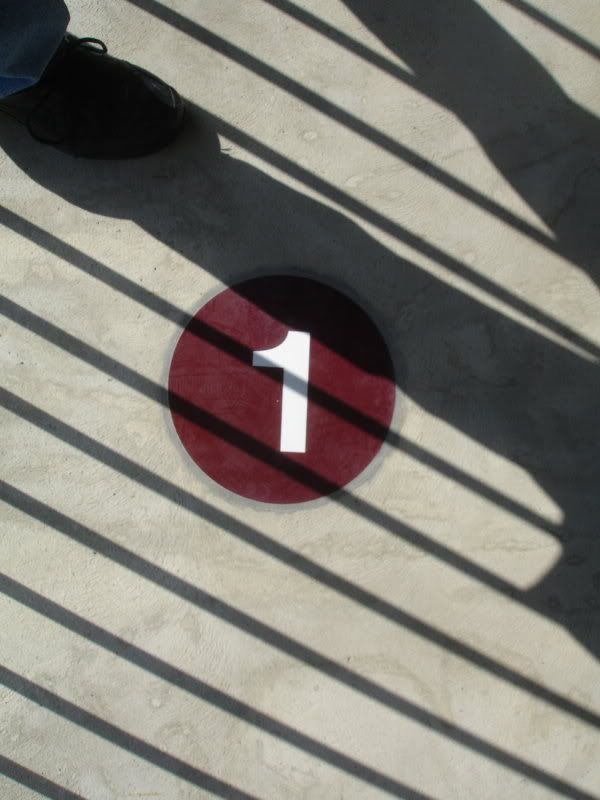 More coasterporn. Feedwheels.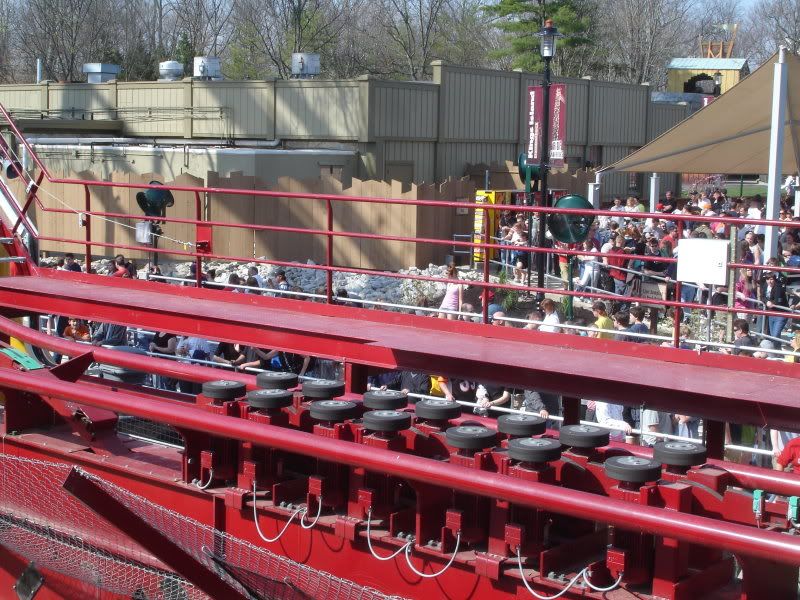 Blah, blah blah.
Ray (Whizzer) is about to cheat on his favorite coaster. Eric is vurry essited to ride the biggest, fastest coaster he's ever been on.
Yeah, your free shirt is nice, but not as dope as the one I'm wearing.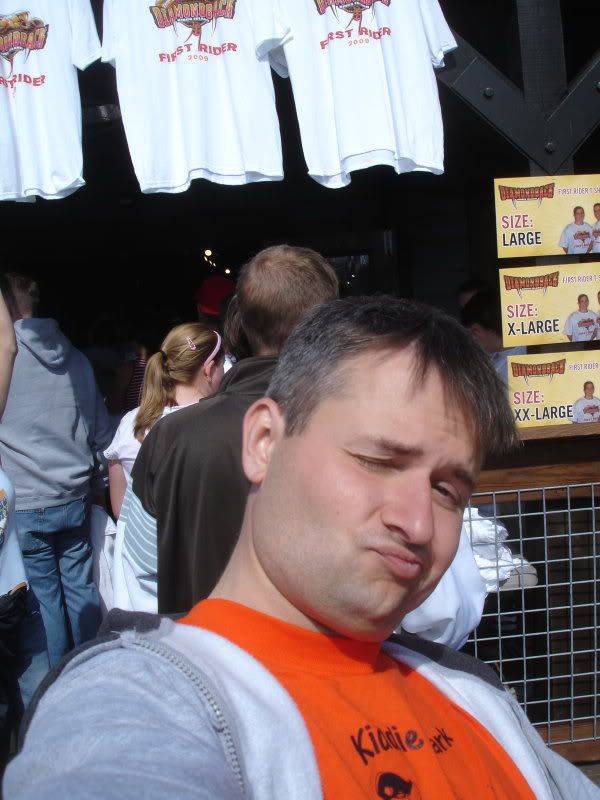 End of Diamondback line is far from front of Diamondback line.
Too lazy to fotochop this. Just pretend it says Infiniti instead of Mini. Thanx.
Top Burn After Gun Deck. Or somethin' like that.
Eric, you're supposed to eat it, not take a picture of it.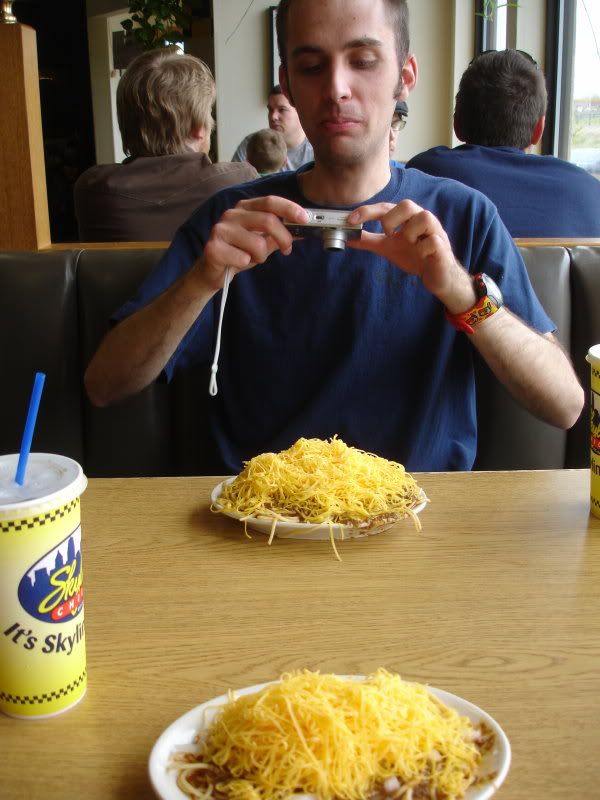 OK. I did it, too.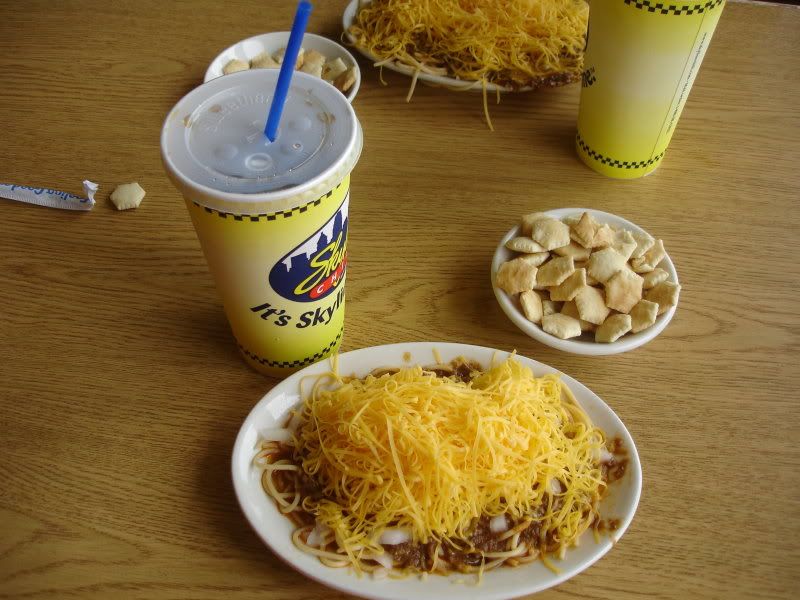 Better than Skyline Chili: more Diamondback!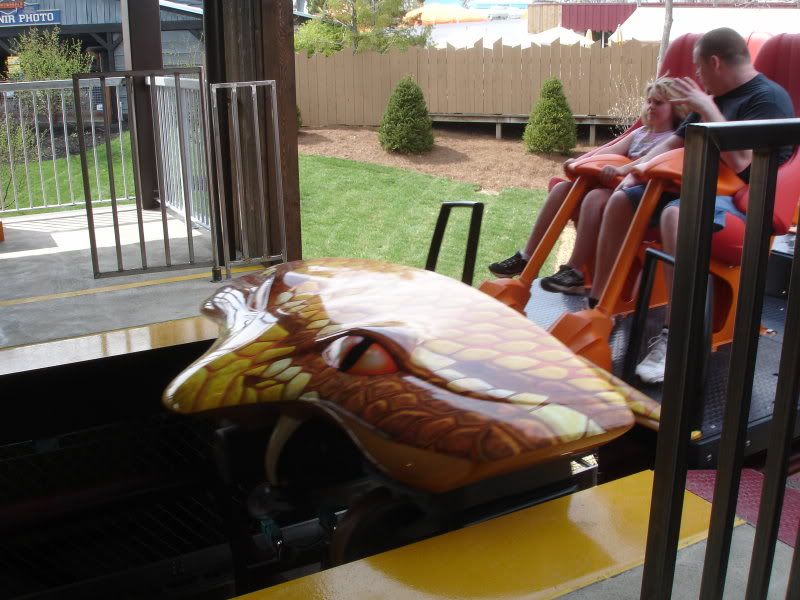 I'm still laughing about the kid-pens at this park.
Penn Station is my new favorite sammich shop.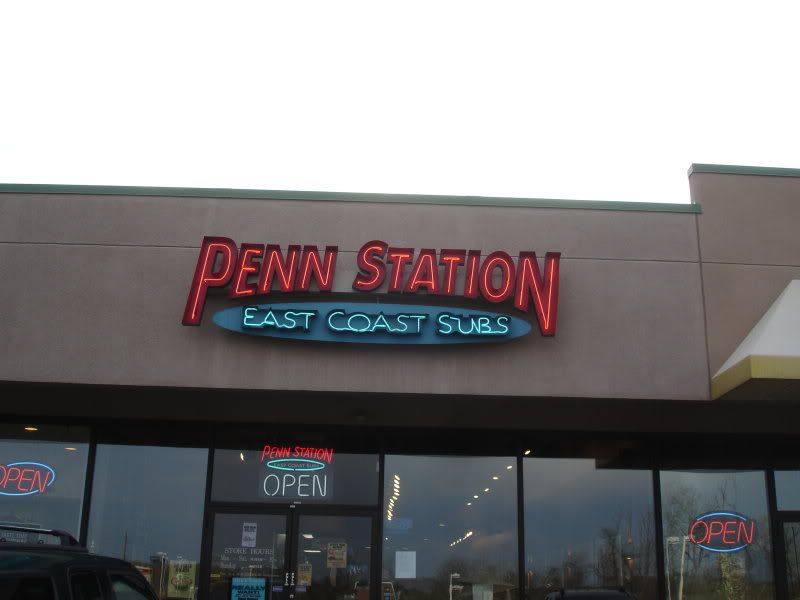 OK. I'm a piggy.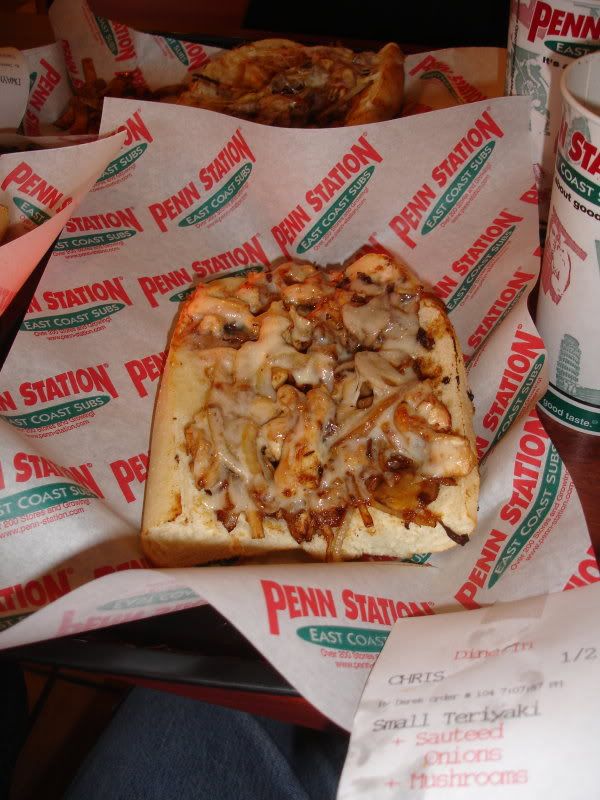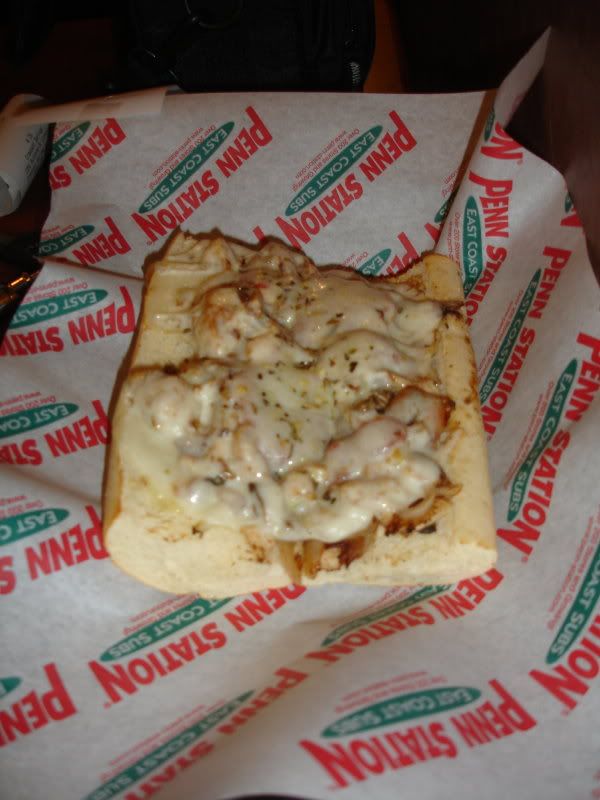 I see you!