With the parks being closed during Lockdown 3 I decided to finally get round to making a recreation in Planet Coaster. In the days when RCT3 was king, I used to do almost nothing but real life parks, but for some reason or another I find them more difficult to do in planet coaster, whether it's the unrealistically huge scenery pieces or the better graphic quality which shows up more of my flaws, I have been sheepish about doing them, but I thought of nothing better so I just did it anyway. I did post this on the Coasterforce chat a while ago, but I'd thought I would share it on here in case anyone is interested.
Here is the link:
https://steamcommunity.com/sharedfiles/filedetails/?id=2386156165
The main entrance plaza, I downloaded the turnstiles from steam's thememarkers toolkit.
Towers Street.
The famous frog fountain.
Cbeebies Land
X-Sector
Smiler Shop
The Dark Forest.
NEMESIS!
Corkscrewing.
There is something so satisfying about inverts doing vertical loops. Ignore the cliff, It's the edge of the park's map.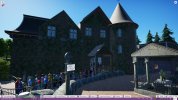 Duel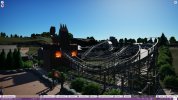 Wicker Man - yeah I didn't go to the lengths as others on big bob, for the sake of sanity, skill set and frame rate.
Wicker Man Shop
Galactica Shop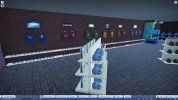 Towers Trading Co
The Towers themselves.
Thanks for reading, I hope you like it!
Last edited: