From TTF:
The Alton Towers Resort has today been given the go ahead to build all new accommodation ready for spring 2015. The Enchanted Village will contain 120 fairytale lodges, alongside 5 unique tree houses. Also featuring in the new area will be children's play areas and a new themed restaurant featuring family entertainment.
The Staffordshire Moorlands Planning Committee met on Thursday 1st May, where it was recommended the plans be given approval, paving the way for the resort to begin making more detailed plans. The committee noted a number of factors in favour of the development including the benefits for local tourism and the fact that this new development will be 'distinctive and unique' , offering something different to what is currently available at the resort. There were some minor concerns regarding the environmental and conservation impact of the new development due to Alton Towers' location within a conservation area alongside listed and historical buildings, concerns which are common with many applications within the resort. English Heritage Also voiced some reservations regarding the locations of the treehouses and the location of the lodges so close to the park.
Some conditions have been placed on the approval of the plans to preserve various historical features of the Deer Park which lies alongside the site. These include restoration/conservation of the Deer Park wall. The resort will be required to install sound insulation into the lodges, treehouses and restaurant to minimise any noise pollution emanating from the site. Noise limiters will also be required to be installed on any amplified sound systems used within the development. Any heavy building equipment will also be required to have its noise limited as much as possible during construction. The resort will be required to submit a detailed lighting plan to make sure there is minimal impact on nocturnal wildlife. Other conditions relate to the sufficient drainage of the new area, preservation of the ecology of the site, and ensuring that the construction of the area cause minimum disruption. The exact materials used for the outer facing walls of the buildings are also subject to approval before installation.
Located in the woodland next to the current Alton Towers Hotel, the new accommodation will have a fully immersive fairytale theme allowing guests the perfect opportunity to escape on their short break.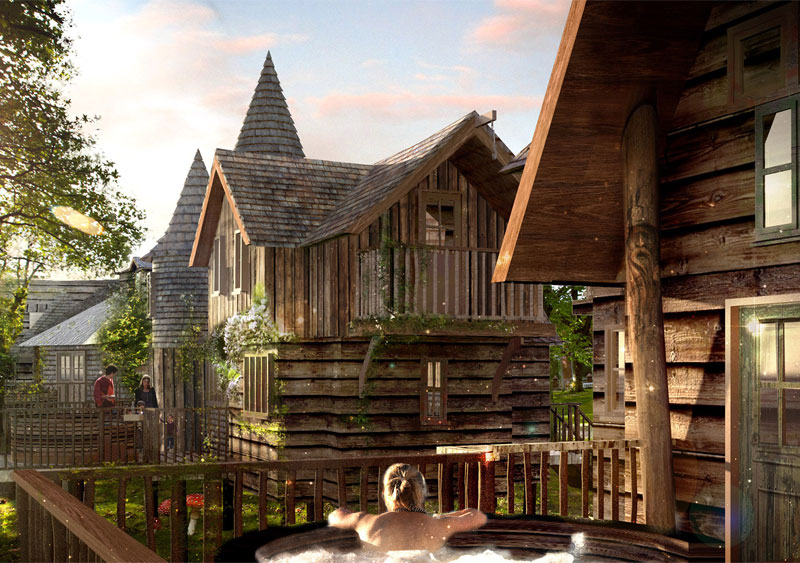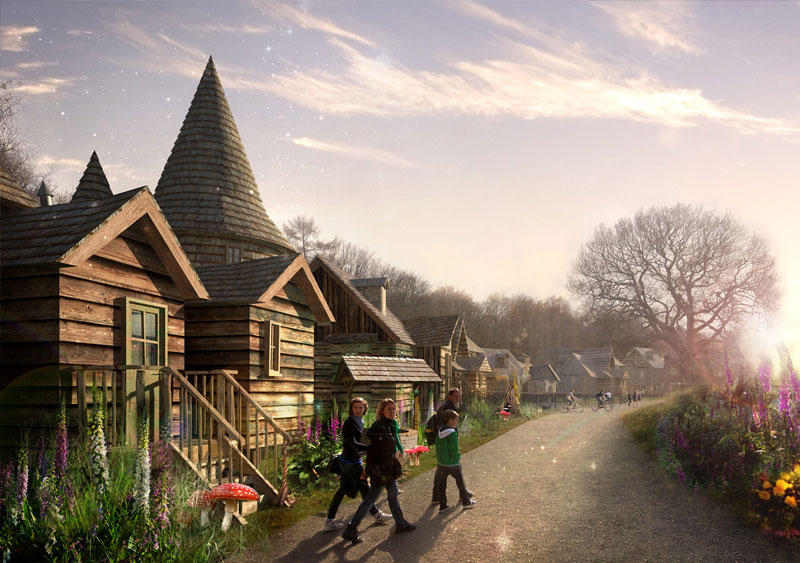 In a statement released today, Mark Kerrigan, development director at Alton Towers Resort comments:
"We are delighted to have been given the go-ahead on the Alton Towers Enchanted Village. The new accommodation will further enhance our position as a short break destination and also provide significant opportunities for the local area. We have worked incredibly hard in recent years to grow tourism in Staffordshire and are extremely excited about bringing this new concept to life over the coming months."
This is great in my opinion, it looks great and it is nice to see Alton expand even more!