This was too amusing not to post really. According to an article on Asia Attractions South Korea is planning on building an Amusement Park complex themed to K-Pop and Dinosaurs. An unlikely combination really. I assume these will be seperate areas and we won't be seeing Psy riding a T-rex around, Which is a crying shame if you ask me.
Of course its South Korea which like Dubai and Kent is where theme park projects go to die. But as with the Paramount South Korea announcement a few weeks back maybe just maybe they'll pull something out of the bag.
Anyway onto a poorly translated pasted article.
Korea New World Real Estate plans to invest 4 billion US dollars to build K-pop and dinosaur fossil international theme park
Source: Theme Park | Time: March 12, 2019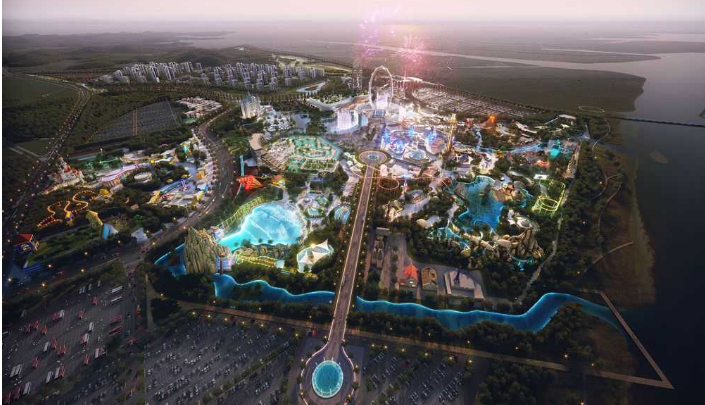 Korea New World Real Estate recently announced that it plans to build a Huacheng International Theme Resort with the theme of K-pop and dinosaur fossils in Gyeonggi-do, South Korea.
It is understood that the project is scheduled to start in 2021, open to the outside world in 2026, and complete the construction of the project in 2031. The park resort covers an area of 3.15 square kilometers. It is mainly based on local landscapes such as Shihwa Lake and dinosaur fossil sites. It also plans to create a unique K-pop theme.
The project was built by New World Department Store Starfield and New World Construction Co., Ltd., which is operated by New World Real Estate. It plans to invest 4.57 trillion won ($4 billion) to build a business park with a theme park, golf course, hotel, shopping center and other business and leisure facilities. Tourism complex. Among them, the construction of theme parks is expected to create 15,000 jobs, involving about 60,000 people involved in construction.
http://www.asiaattractions.net/index.php?s=/web/land/detail.html&id=921